Overview

Audio Technica ATN95E Stylus
Your music will sound richer when the Audio Technica ATN95E Stylus for the Fluance RT81 rests in the grooves of your favorite vinyl record. Stylus selection is arguably one of the most important factors in the quality and enjoyment of your vinyl records. The combination of a high performance stylus, turntable, & speaker system work together in producing the highest fidelity sound possible.

Superior Stylus Makes for A Pure Analog Listening Experience
The ATN95E is renowned for its freedom from noise and distortion, clarity on musical peaks, and channel balance. With a precision tracking force of 2.0g, rest assured your records will play to its maximum audio performance while minimizing record wear and improving the life of your vinyl record.

Enjoy Beautiful Rich Sound and Low Distortion
The ATN95E's true diamond tip & elliptical shape ensure excellent channel separation and low distortion, as well as extended frequency response and superb groove tracking for a truly hi-fi experience. Its build quality also allows for extended stylus life.

Simple Setup
Designed & constructed for ease of use and reliability - easily replace your existing needle in seconds using simple snap technology.

*Includes replacement stylus only. Cartridge not included.
Specifications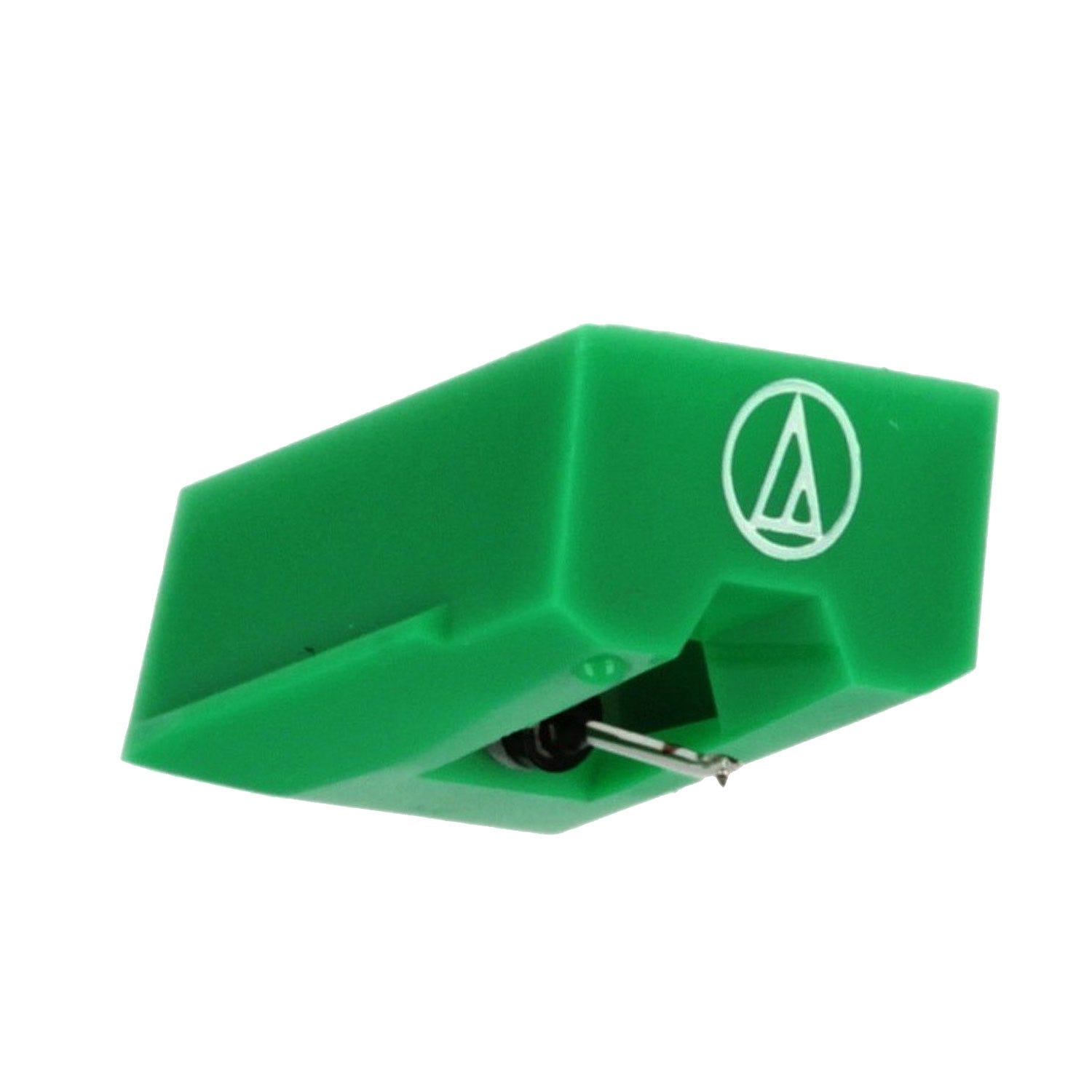 Stylus Shape
Elliptical
Stylus Size
0.4 × 0.7mil
Stylus Construction
Jointed Round Shank
Stylus Tip
Bonded Diamond
Cantilever
Aluminum
Frequency Response
20 to 20,000 Hz
Channel Separation
20 dB (1Khz)
Vertical Tracking Force
2g +/- 0.5g
Vertical Tracking Angle
20 degrees
UPC
061783265819
What's Included
Audio Technica ATN95E Stylus
Instruction Sheet
1 Year Manufacturer's Direct Warranty
Articles from our experts