Regular Price: $279.99 USD
Special Price $70.99 USD
Overview
ALL IN ONE COVERT ALARM CLOCK
This covert security system from DEFENDER lets you monitor what is important to you while remaining discreet. Disguised as a Magnasonic alarm clock, the unit can capture over 40 days of high quality video without anyone knowing. This easy to use, covert DVR system is ideal for monitoring your office, nanny, employees and valuables. Just place the alarm clock on any desk or cabinet and you will be able to record video completely undetected. A built-in motion sensor can help conserve SD card space by only triggering a recording when movement is detected. So feel free to supervise your business or home discreetly with the ST300-SD and always be aware of whats happening, even when you are not there.
COVERT DVR DISGUISED AS AN ALARM CLOCK
This is a complete recording system that is hidden in a fully functional LCD alarm clock, you can privately monitor your office, employees, valuables or nanny with this unit's conventional appearance. The stylish alarm clock design looks like a regular Magnasonic alarm clock that will blend in to almost any area and allow you to see people's true colors.
RECORD OVER A MONTH OF FOOTAGE WITH THE INCLUDED 2GB SD CARD
MPEG4 compression allows you to capture up to 40 days of high quality video when you record with the included 2GB SD card. Set your system to overwrite old footage or to stop recording when the SD card is full, it's your choice. Storing your footage is easy because you can easily remove the SD card to backup and view your footage onto a computer. (Audio not supported.)
MOTION ACTIVATED RECORDING
Sensors within the camera can detect movement so that if someone enters your monitoring location, you will know about it. Having the unit record only when motion is detected will conserve SD memory. The unique motion "mask" allows you to block out areas with constant movement so you can be sure you are only recording what's important to you.
EASILY CONNECT TO A TV OR MONITOR
Watch live or review previously recorded video footage by connecting to a television or monitor. This allows you to see everything you've recorded on a larger screen so you will not miss any details. To keep a permanent record of your video you can remove the SD card and transfer the files to your computer's hard drive.
FULLY FUNCTIONAL ALARM CLOCK
On top of being an excellent monitoring device, this unit also works as a fully functional alarm clock. This ensures that no one will know that a camera and recording unit are also inside. Simply set to the proper time, wake time and use the alarm as needed. A buzzer will sound to alert you at your set time.

24 HOUR SCHEDULED RECORDING
Setup your preferred scheduled recording time throughout a 24 hour day to ensure that you will never miss any suspicious events, even while you are away. You are able to record video footage using three different types of recording modes: manual, scheduled, and motion activation.
HIGH QUALITY MPEG-4 COMPRESSION
Record MPEG-4 compressed video to be the built-in 2GB SD card. This allows for days of recording without any sacrifice in your video quality. MPEG-4 is a very common video format that is similar to most computers, so reviewing and backing up your footage is easy on any type of PC.
COMPATIBLE WITH HIGH CAPACITY SD MEMORY CARDS UP TO 32GB
This system is compatible with High Quality SD cards. That means if you use a 32GB SD card with this system, you will be able to record over 2 years of high quality video.


---
DISCLAIMERS:
Recording capacity may vary based on recording resolution and quality, lighting conditions and movement in the scene. Based on a 2GB SD Card, using lowest quality settings.
Defender highly recommends the use of an Uninterruptible Power Supply (UPS) with surge protection for all products.
Product may not be exactly as shown on the package. Some images are used for illustration purposes only.
DEFENDER does not endorse any DEFENDER products for illegal activities. DEFENDER is not responsible or liable in any way for any damage, vandalism, theft or any other action that may occur while a DEFENDER product is in use by the purchaser.
Specifications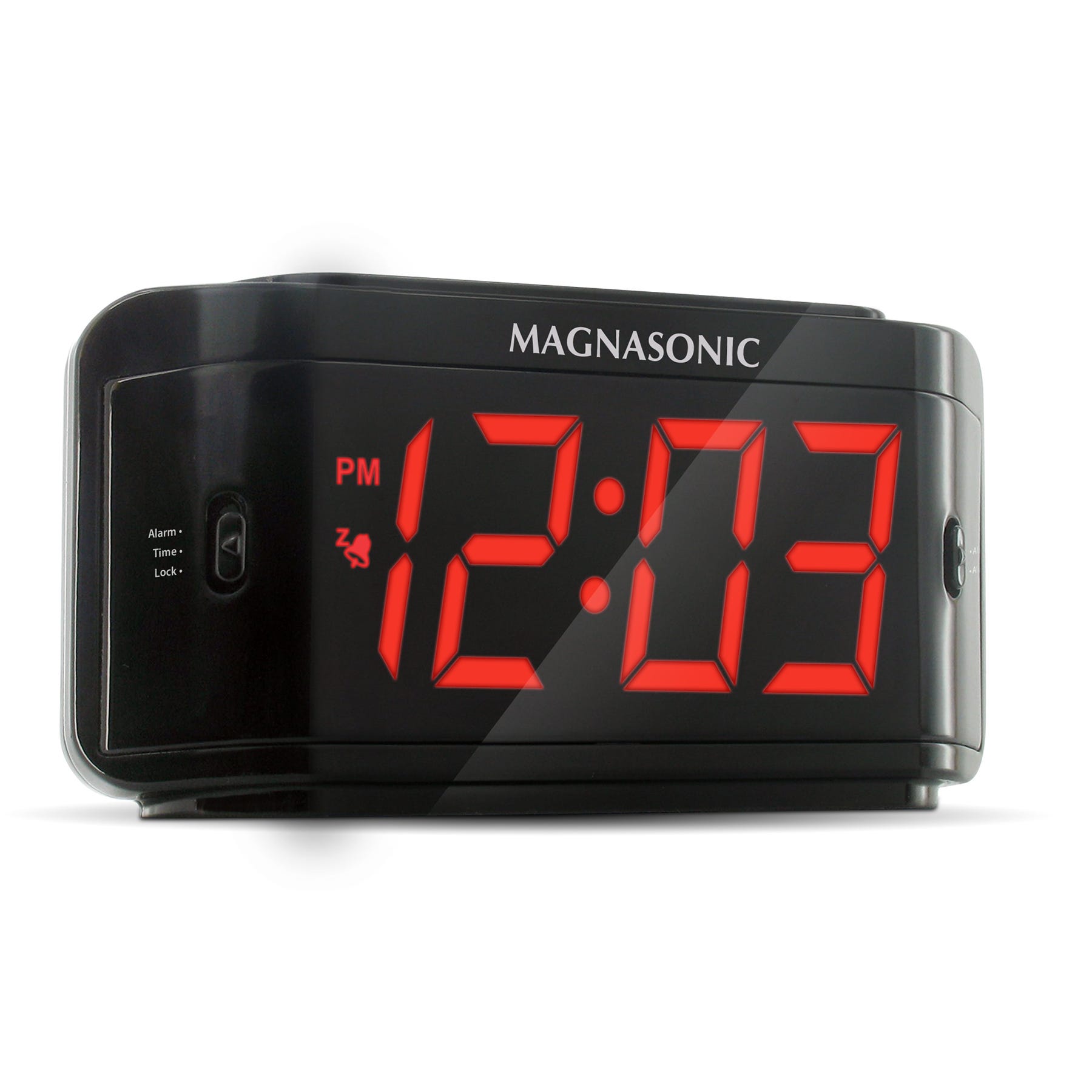 Image Sensor
1/6" Color CMOS Sensor
Transmission Range
Board Lens f3.62mm/F2.8
Resolution
640 x 480
Min. Illumination
2 lux
Viewing Angle
66 Degrees
Focus Type
Fixed
Motion Detection
Yes
Dimensions
8" x 4" x 2"
Unit Weight
1.2 lbs
Resolution
640 x 480
Recording Format
NTSC / PAL
Compression
MPEG-4
Viewing Modes
Single Screen
Recording Mode
Manual, Schedule, Motion Detection
Operating Temperature
41°F ~ 113°F
Operating Humidity
80%
Housing Color
Midnight Black
Power Adapter Input
AC Adapter 12V
UPC
871363012142
What's Included
Covert DVR LCD Alarm Clock
AC Power Adapter
RCA Cable
2GB SD Card
Allen Key
Manual