Overview
ALL-IN-ONE VIDEO SECURITY PACKAGE
There's nothing more important than the security of your business and property. Its comforting to know that day and night, at home or away, that the things you own are safe and the people you care about are protected. Feel this sense of comfort and security with Defender's SENTINEL2. This system consists of a DVR and four indoor/outdoor cameras, which allow you to see and record multiple areas of your business or home. Four included cameras are equipped with automatically activating night vision that allows you to see your property and belongings, even in total darkness! Record up to 154 continuous days of video footage and customizable recording options and warning alarms. Youll no longer need to wonder what youve been missing at work or at home.

RECORD UP TO 154 DAYS OF VIDEO FOOTAGE
The 160GB hard drive can hold up to 154 days of continuous video and is optimized for 24/7 surveillance. We only use hard drives that are specifically designed for high capacity writing, which ensures long product life and accurate video data storage. Your DVR will alert you when your memory space is full so that you can overwrite your old video, stop the unit from recording, or backup and transfer your video footage.

CATCH ALL THE ACTION WITH INSTANT MOTION ACTIVATED RECORDING
Motion activated recording settings let you choose to only capture important video footage and record only when necessary. Simply set sensitivity levels to your desired level. It's easy to find important video footage during video playback and will also save you time and conserve hard drive space.

CONTINUOUS SECURITY - DAY AND NIGHT
You don't have to worry about what you've been missing at night after you've closed your business for the evening. The cameras come equipped with night vision, allowing you to see the area you're monitoring (up to 15 feet away) in total darkness. Each camera has 12 infrared LEDs that activate automatically when it becomes dark and deactivate during the day to save energy. With the SENTINEL2 you will always be able to see what is happening in your business or home at any time of day.

FOUR PROFESSIONAL GRADE HI-RES NIGHT VISION CAMERAS
The hi-res indoor/outdoor color cameras provide you with clear, crisp, and enhanced video at 420 TV lines of resolution. They allow you to better distinguish facial features, which can help in the positive identification of individuals. Knowing what is going on outside of your business or home is important to you. Place the cameras in your business or outside your home to increase your security perimeter. Each camera is built with professional grade aluminum housing and a sunshade to help prevent glare. They are built from durable aluminum and designed to function in both indoor and outdoor situations without deterioration or rusting.
Specifications
Compact DVR (DVR ONLY) Indoor/Outdoor Night Vision CCD Color Cameras (2 pack)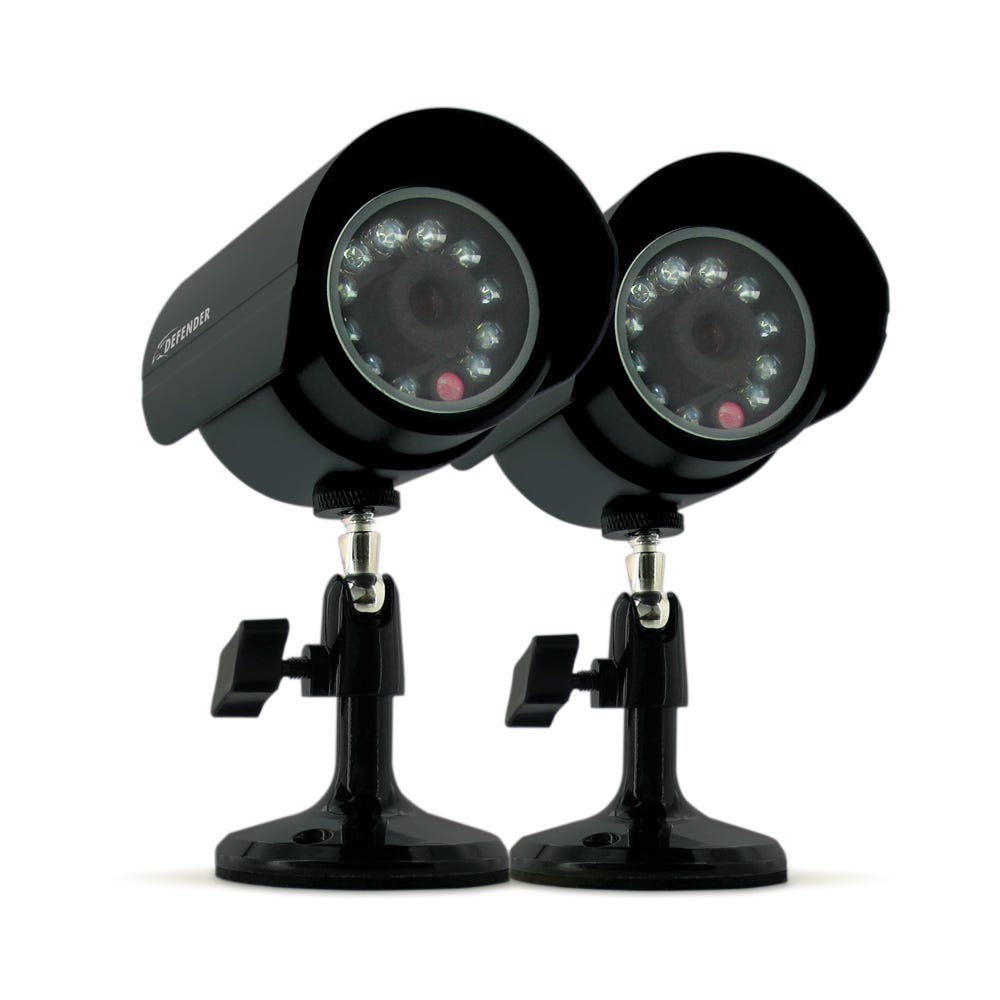 Image Sensor
1/4" Color SHARP CCD
Resolution
420 TVL
IP Rating
IP165
Focal Length
3.6mm
Focus Type
Fixed
Optimal Focal Distance
20 ft
Number of IR LEDs
12, up to 15ft
IR LED Control
Automatic (CDS Sensor)
Min. Illumination
0 lux
IR Wave Length
850nm
TV System
NTSC
Viewing Angle
60 Degrees, built into DVR
Electronic Shutter (Sec)
1/60 ~ 1/100000 sec
AGC
Automatic
ELC
Automatic
Gamma Correction
>0.45
While Balance
Automatic
Sun Sheild
Yes
Housing Material
Anodized Aluminum
Housing Color
Black
Signal/Noise (S/N) Ratio
>48dB
Camera Bracket
Yes
Operating Temperature
-10° ~ 60°C / Degrees
Operating Humidity
98%
Camera Power Input
DC 12V 300mA
Power Input
120V 60Hz
Dimensions
4.7"(L) x 2.5"(W) x 2.5"(H)
UPC
871363012821
What's Included
2x Indoor/Outdoor Night Vision CCD Color Cameras
2 Window Security Stickers
2 PIN DIN to RCA (male) Video/ Power Wire
1 x 4 Port Power Supply for Cameras
BNC to RCA Connector
1 Power Adapter for Camera
Mounting Hardware
Instruction Manual
1 Year Warranty
Lifetime Customer Support
Camera Power Adapter for 4 - 1 Squid (12V 2A)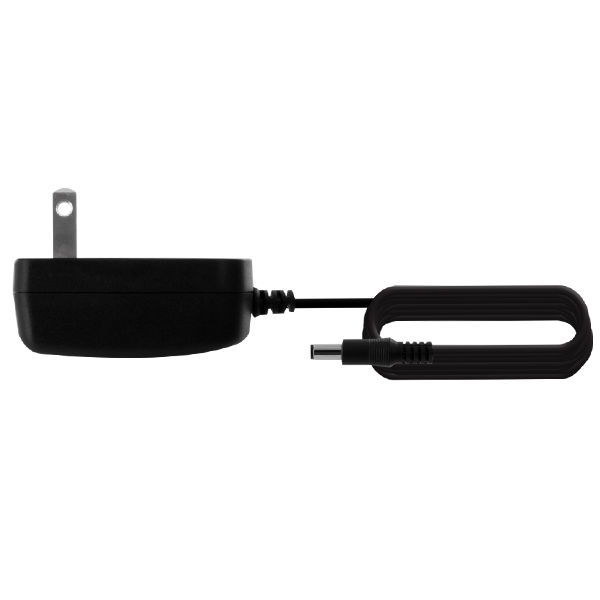 4 to 1 Power Squid