Overview
The Fluance ES1S Higher Fidelity Surround Sound Bookshelf Speakers are a revolution in design and performance that have been tailored to your audio needs. The ES1S is designed to accommodate the broader range of today's high-definition digital sources. From the drop of a pin to the screech of a halting locomotive, surround sound speakers utilize your room's optimal seating position to direct effects from behind the listener for an immersive experience.
As Powerful As Tower Speakers
Not your typical surrounds, these speakers can also be utilized as bookshelves or fronts. The integrated wall mounts allow you to position these speakers on both sides of your flat-screen television. The ES1S speakers provide superior performance at every volume level with outstanding precision and clarity, allowing you to soak up all the dramatic impact your movies and music can deliver

.
High and Bright
Clashing cymbals and whistling flutes from a luminous orchestra will capture listener's attention from the ES Series surround sound speakers. The premium components deliver brilliant high frequencies with captivating clarity. Transcend your memories of live performances without ever leaving your home.
Dynamic, Sonic Midrange
The sophisticated sounds of your favorite singer will radiate your soul with the midrange drivers of the ES Series surround sound speakers. The midrange drivers with woven glass fiber composite cones reproduce the sounds that are most easily recognized by the human ear, and boast a quicker response and reduce distortion. The result is a smooth and refined listening experience with outstanding transparency of every nuance delivered from your favorite soundtracks.
Elegance in Home Audio
The eloquent design of the ES1S Surround Sound Speakers feature strengthened aluminum cabinet with an audio-grade MDF wood front baffle and a glossy piano-black finish. Distinguish your interior design tastes with the ES Series surround sound speakers that can also be utilized as bookshelf speakers, producing the same radiant sounds as fronts.
The perfect complement to an audiophile's lifestyle, you'll be enjoying serious performance in your home for years to come.
Specifications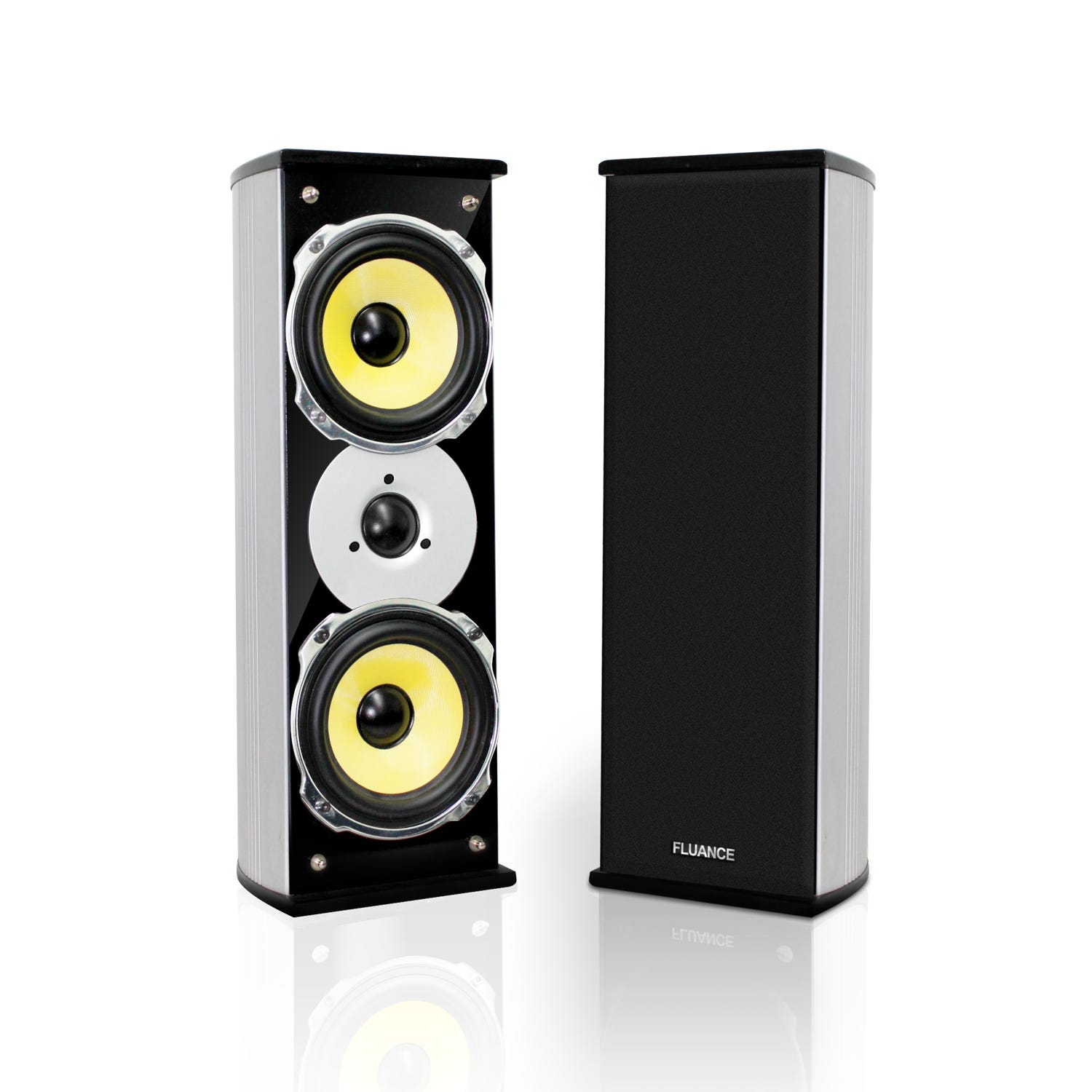 Customer Reviews
Jetsyn

April 13, 2016

The answer of an exptre. Good to hear from you.

Jetsyn

5
Resources
FAQs
Do I need a receiver/amplifier for these speakers?
All Fluance passive speakers (unpowered) require a receiver or amplifier to provide them power and a connection to your home theater or media setup.

For more information on how to match your speakers and amplifier, please see our video: