Ai40 Powered 5" Bookshelf Speakers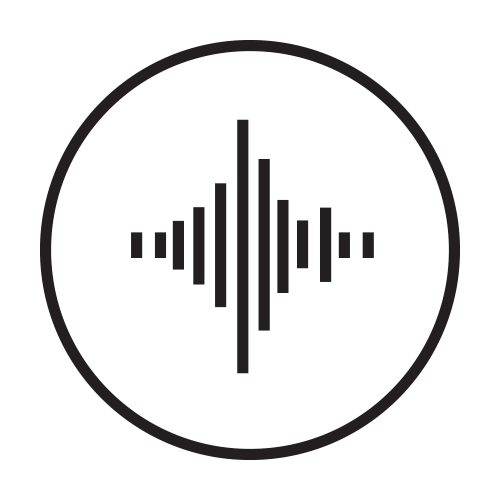 UNPARALLELED PERFORMANCE
With an integrated 70W Class D amplifier, these active speakers deliver room-filling stereo sound that elevates your musical experience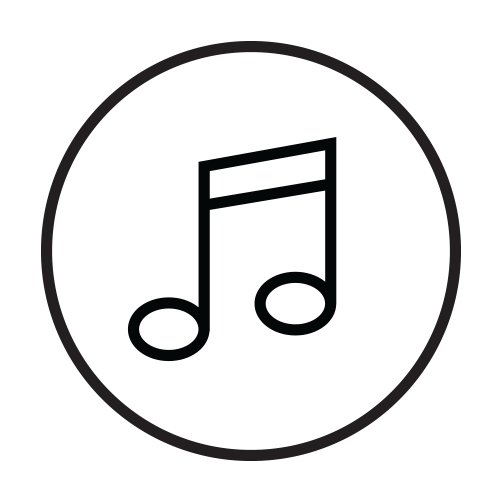 PAIRING YOUR PASSION
Marry your music from your turntable, PC, Laptop, TV, or wireless Bluetooth device to these versatile speakers, a perfect union you%E2%80%99ll want to last a lifetime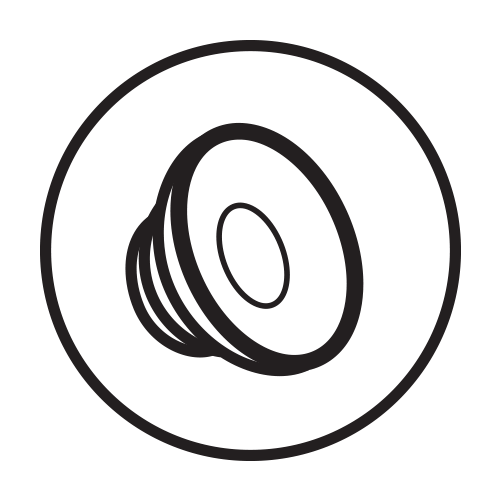 PREMIUM COMPONENTS
The 1-inch silk dome tweeters and 5-inch high performance woven drivers produce crisp highs, balanced mids, and powerful deep bass, with stunning acoustic accuracy

PRECISION-CRAFTED WOOD CABINETS
Enjoy warm sound from the engineered MDF wood cabinets, meticulously designed for exquisite audio reproduction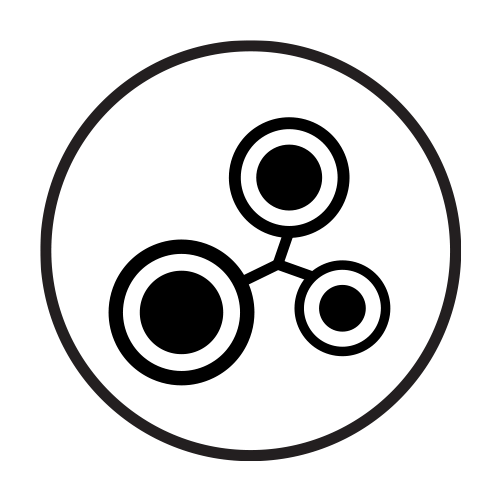 ELEGANTLY SIMPLE
Easily connect directly to your favorite audio source through RCA/Aux or Bluetooth aptX without the need for a separate amplifier or receiver
Overview
Specifications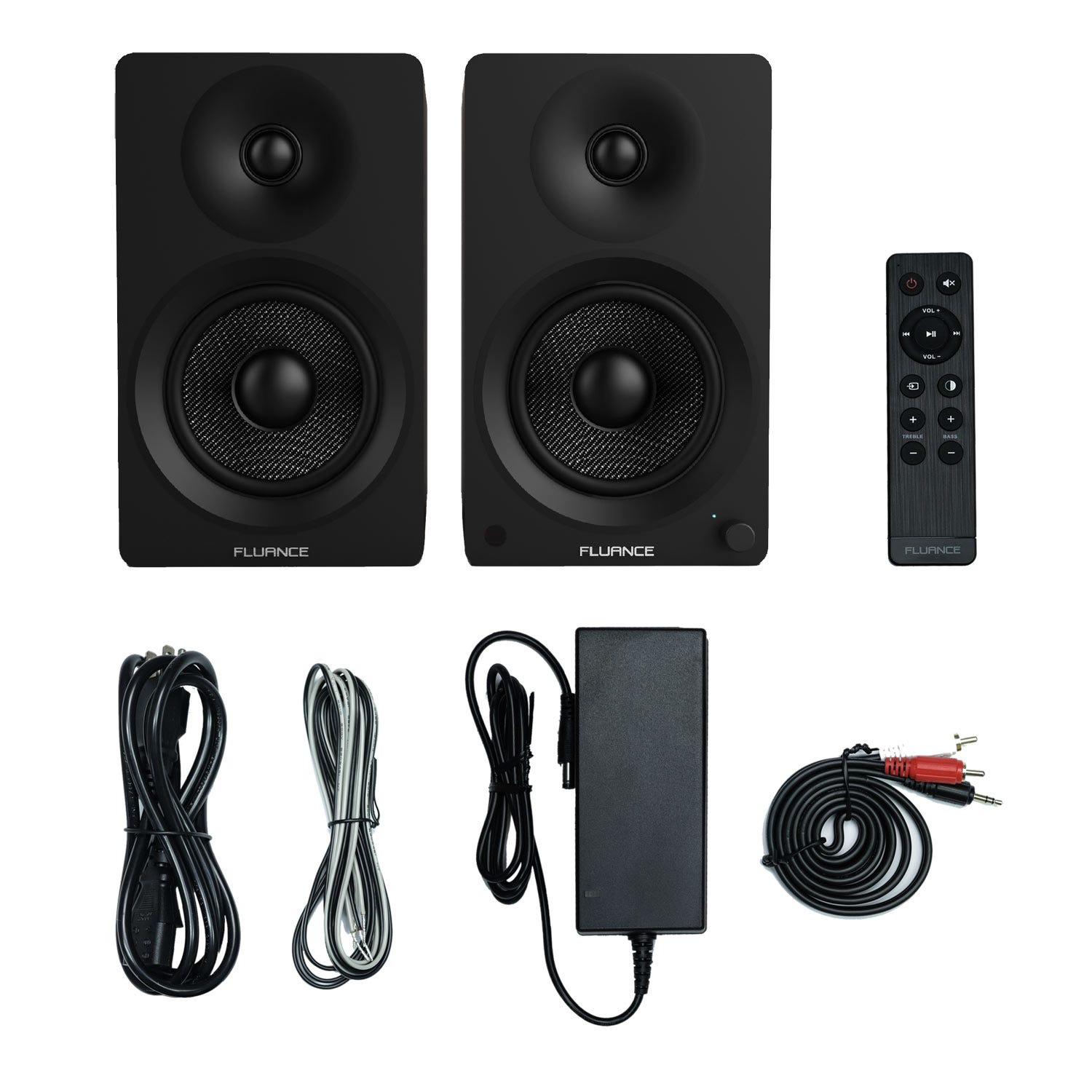 Speaker Configuration
2 Way – 2 Driver Powered Bookshelf Speaker System with Integrated Amplifier (Pair)
Bluetooth
Yes; aptX Codec
Inputs
RCA L/R
Tweeter
1 inch Silk Soft Dome Ferrofluid Cooled
Woofer
5 inch Woven Glass Fiber Composite Drivers with Butyl Rubber Surrounds
Amplifier Power
Class D 70 Watts Continuous Average Output (2x 35 watts)
Frequency Response
40Hz – 20KHz (DSP Virtual Sound)
Internal Lead Wire
18 gauge Internal Lead Wire to Reduce Signal Degradation
Power
Input: 100-240V AC (50/60Hz); Output: 19V 3.15A
Crossover Frequency
2600Hz Phase Coherent – PCB Mounted Circuitry
Enclosure
Acoustic Suspension Design
Dimensions
10.9 x 6.5 x 7.6 inches / 27.7 x 16.5 x 19.3 cm (HxWxD)
Speaker Weight
Active Speaker: 7.9 lbs
Passive Speaker: 7.45 lbs
Speaker Type
Bookshelf
Phono Preamp
No
Certifications
ICES, FCC Certified, ETL/CETL
Total Harmonic Distortion (THD)
<0.3%
WiFi Casting
Pairs via Bluetooth with Google Home, Amazon Echo and AppleTV (Ai40 is not a WiFi speaker)
Frequency Response Graph

Click to Expand

Fluance Speaker Size Comparison Chart

UPC
871363024626
What's Included

Ai40 Speaker Line Out

Click to Expand

Fluance Ai40 Active Bookshelf
Speakers (pair)
Remote Control
2x AAA Batteries
8ft 100-240V Power Adapter
8ft 18 Gauge Speaker Wire
3ft 3.5mm Aux to RCA Cable
Quick Start Guide
Fluance Catalog
Lifetime Customer Support
2 Year Manufacturer%E2%80%99s Warranty
Press

AVS Forum Reviews the Ai40 Bookshelf Speakers
"the package looks good, sounds good, and fulfills both digital and analog playback rolls with enthusiasm."

Read Full Review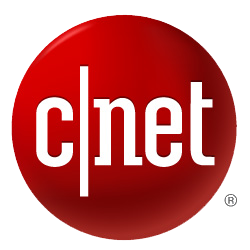 Steve Guttenberg of CNET Reviews the Ai40s
"Fluance's $200 stereo Bluetooth speakers sound is almost too good to be true"

Read Full Review



The Soundbar Killer - Review by Joe N Tell
"They get more than loud enough, it's a super flat frequency response... I don't know what else you can ask for when it comes to speakers, for me, these are the holy grail when it comes to speakers."


iMore Reviews the Ai40 Bookshelf Speakers
"the Fluance Ai40 rise above their ranks and set a new gold standard for bookshelf speakers"

Read the Full Review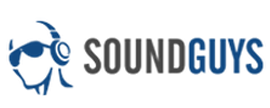 Loud sound, innocuous design - Soundguys Reviews the Ai40 Powered Bookshelf Speakers
"For a pair of sub-$200 speakers, these are a no-brainer for home audio enthusiasts. From the home audio beginning to the ardent enthusiast, the Ai40 are a solid fit."
Read the Full Review
Customer Reviews
Emily

February 5, 2021

I bought these speakers and suddenly they are making a cracked sound and disconnecting from my Bluetooth. I've never played them to max volume. Very frustrating

Emily

1

Nahid N

November 10, 2020

I bought this speaker in a used like new condition. This speaker is a beast and has awesome sound, bass, and treble. I later noticed a little damage on the top of the main speaker. I contacted fluance about a inquiry for a replacement. I have spent a week sending them pictures and showing them the damage. So far poor customer care and did not care at all about the replacement. But Overall the speaker is amazing to listen to and definitely worth the money. But I just wish I could have gotten a replacement and gotten over the fact that I have to return such a good item.

Nahid N

3

Evan M.

October 27, 2020

Louisiana, United States

These speakers are absolutely amazing! I bought them with the RT81 Turntable and it is a match made in heaven. I have them both filling my house with music every single day!

Evan M.

5

Justin p

September 23, 2020

British Columbia, Canada

Great sounding in every aspect. For every genre of music, Netflix, games, anything. They sound so full and have a massive sound stage. The only thing I've noticed is a drop at a certain frequency of very few songs when they're very loud. That's easily over seen and you may never experience it if you dont listen to electronic music at high levels. Like I said they're amazing speakers and I love them, I'd probably pay twice as much for them.

The fact they have bluetooth and integrated amps makes this an amazing value.

Justin p

5

Snakeman C

August 22, 2020

Bought these for use as computer speakers to replace an aging Logitech set. The build quality feels solid, they're aesthetically pleasing, and produce an excellent stereo image with a great range and a surprising amount of bass for anything of this size. In fact, when I was first testing them out I realized I was shaking the floor a little bit. Very consistent sound that reproduced a wide range of audio very well. Would highly recommend for this use.

Snakeman C

5

Diego N

August 10, 2020

Ontario, Canada

For the price point, the ai40 are unmatched In output and functionality. Overall a great little powered set of speakers - enjoyable for almost all types of music.

Diego N

5

Marc

August 3, 2020

Hooked up via TV and can use through Bluetooth. Better than any soundbar that I own and looks good. Sound is lively and great bass. Started with th Ai60 but needed something a bit smaller. Did the trick. Both are great products.

Marc

5

Clifton

July 11, 2020

Alberta, Canada

Purchased these for my son who uses them with his turntable. He says they sound and look fantastic.

Clifton

5

Steve C

June 25, 2020

Easy setup

Steve C

5

LeeDee

June 17, 2020

Excellent speakers. Great build quality, sound is great. Worth every penny. Love this brand. Just wish they had removable grill covers.

LeeDee

5

Jack L

June 9, 2020

I have been researching and shopping for a desktop listening area. I had an older M-Audio AV40 Studiophile. They are pretty good, I think they need to have a better equalizer than free internet software ones. They lack midrange to come forward. First, I bought a JBL Professional 104 speakers. I love JBLs, even the entry-level products sound pretty good. This was a 60-watt speaker. It sounded balanced and nice, but it sounded like 10-watters. I bought a cheap DAC/Amp dongle and they didn't have enough power. I messed around with it too long and couldn't send it back. But, I learned about trying to get hi-fi on a budget with a computer as the "preamp." The lesson is: Don't be cheap and a few extra bucks will save you more in the long run. It is important because it will save you from my mistakes.The Fluance Ai40w active speaker is a gem for $200. For the price, it is a great piece that will last for a long time. They are designed well and I can get the soundstage that is the most important for me. It is only a 5" driver and 35 watts a side, it isn't to bring anyone's ears to bleed. It does sound like Fluance designed the speaker with great pieces and are proud of their product. The Fluance website has a sound graph that was nearly flat from 40hz to 20khz. That is pretty impressive for a smaller "woofer" and a tweeter. They use something called DSP Virtual Sound, it works well. I don't know what they did to smooth everything so well, but they did. They are better than the M-Audio and JBL Professional active speakers that I previously owned. These sound very musical and worth the price of the speakers, easily.But, there is something that I have learned and would help you out if you haven't already learned about the desktop listening area principles. The Fluance Ai40w sound very good with listening to Tidal, Spotify, YouTube, or whatever you listening to. Yet, it's low wattage, small driver, and computer soundcards don't sound great (they are getting better). Every listening area has to have an HD recording, a DAC, and a headphone amp (connected to the active speakers. They will sound so much better with these products. I bought 2 DAC with a headphone amp inside that replaced the older Dell computer sound card. One was a Creative Play!3. It sounded better than the soundcard, but it sounded fake. I can't recommend them. The stats of a DAC doesn't it mean they will sound well and I knew quickly that I wasted my $20 (hahaha, I've spend a lot more than that many, many times). Then, I bought a CLIPTHAT DAC/Amp dongle for $14 bucks. It is a tiny dongle with the Japanese HiRes certification with 383khz and 32-bit DAC. They are used for cell phones and headphones, but I use one on my computer. Amazingly, the music sounded clearer, had a soundstage, and I was pretty happy for my super cheap DAC/ amp dongle. The amp portion isn't bringing out the power from the DAC. A headphone amp is like a preamp that opens the recording to bring out the best in the amp (inside the Fluance). I'm in search for a headphone amp so I can finish the desktop listening area. I love music and this is going to be the best one in my apartment.Lastly, the Fluance is a great flat sounding pair of speakers. The Ai60w had a subwoofer out and more power and, if that is in your budget, I would have been happier. I am happy with the Ai40w speakers. They are close to excellence. I told all of my stories because these speakers, with all their reviews, is to share that there is so much potential in this already very good speakers. But, don't make my mistakes. The super-cheap dude is a bad road. Buy these speakers and go to the Schiit store and buy a good DAC and headphone amp. The entry-level DAC and amp are $99. The next level is about $50 more. If you have to save for only one piece, get one piece and add the next one later. Or, buy them all at once so, it won't take 6 months and aggravation of buying stuff from reviews from crazy people on Amazon and YouTube. These Fluance active speakers are a very good piece to excellent music, videos, podcasts, or whatever you like to listen to and watch. If your computer is the center of your entertainment, the HD recordings, a DAC, headphone amp, and Fluance speakers are going to a great investment that will satisfy most people. Well, a good set of headphones are good for late-night jamming.TL;DRFluance active speakers are great. Computer desktop listeners should buy a DAC and Headphone amp to improve the music. It is worth buying those products to make the music and speakers sound much greater than normal.

Jack L

4

Nick, C

June 5, 2020

California, United States

For the money, you can't get much better. Bass struggles at low volumes b/c the woofers cover mid and low frequencies, but not an issue when you crank it up. Decent separation and clarity.

Nick, C

4

Erik j

June 4, 2020

New Jersey, United States

The fluance ai40 R one of the best Speakers out there period...

Erik j

5

Jim L

May 26, 2020

I had my turntable hooked up to my soundbar, because the TV was mounted right above the entertainment center cabinet in my old house, so it was simple and neat. In the new house, the TV is mounted over a gas fireplace, so there's nowhere for the cabinet. So the soundbar stayed with the TV and the cabinet and the turntable needed new speakers. I bought these almost entirely on looks, but they sound good to my untrained ears too.

Jim L

5

Michael S

May 26, 2020

Almost zero feedback without a preamp or DAC.These speakers caused me to tear up.

See all reviews

Michael S

5
Articles from our experts