Ai40 Powered 5" Bookshelf Speakers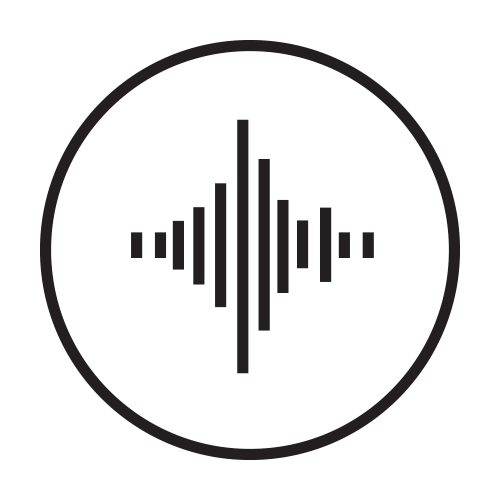 UNPARALLELED PERFORMANCE
With an integrated 70W Class D amplifier, these active speakers deliver room-filling stereo sound that elevates your musical experience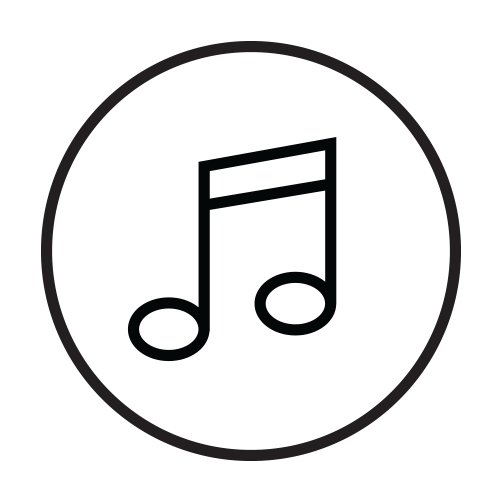 PAIRING YOUR PASSION
Marry your music from your turntable, PC, Laptop, TV, or wireless Bluetooth device to these versatile speakers, a perfect union you'll want to last a lifetime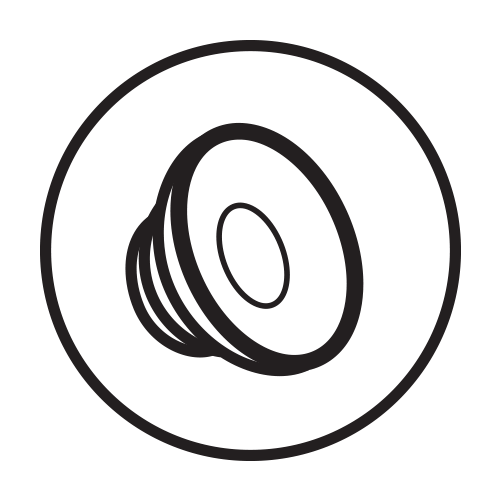 PREMIUM COMPONENTS
The 1-inch silk dome tweeters and 5-inch high performance woven drivers produce crisp highs, balanced mids, and powerful deep bass, with stunning acoustic accuracy

PRECISION-CRAFTED WOOD CABINETS
Enjoy warm sound from the engineered MDF wood cabinets, meticulously designed for exquisite audio reproduction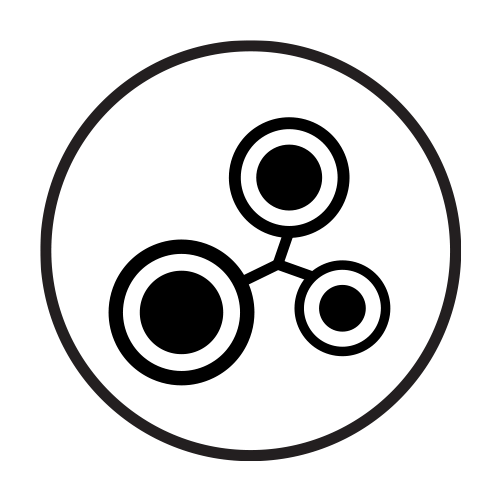 ELEGANTLY SIMPLE
Easily connect directly to your favorite audio source through RCA/Aux or Bluetooth aptX without the need for a separate amplifier or receiver
Overview
Specifications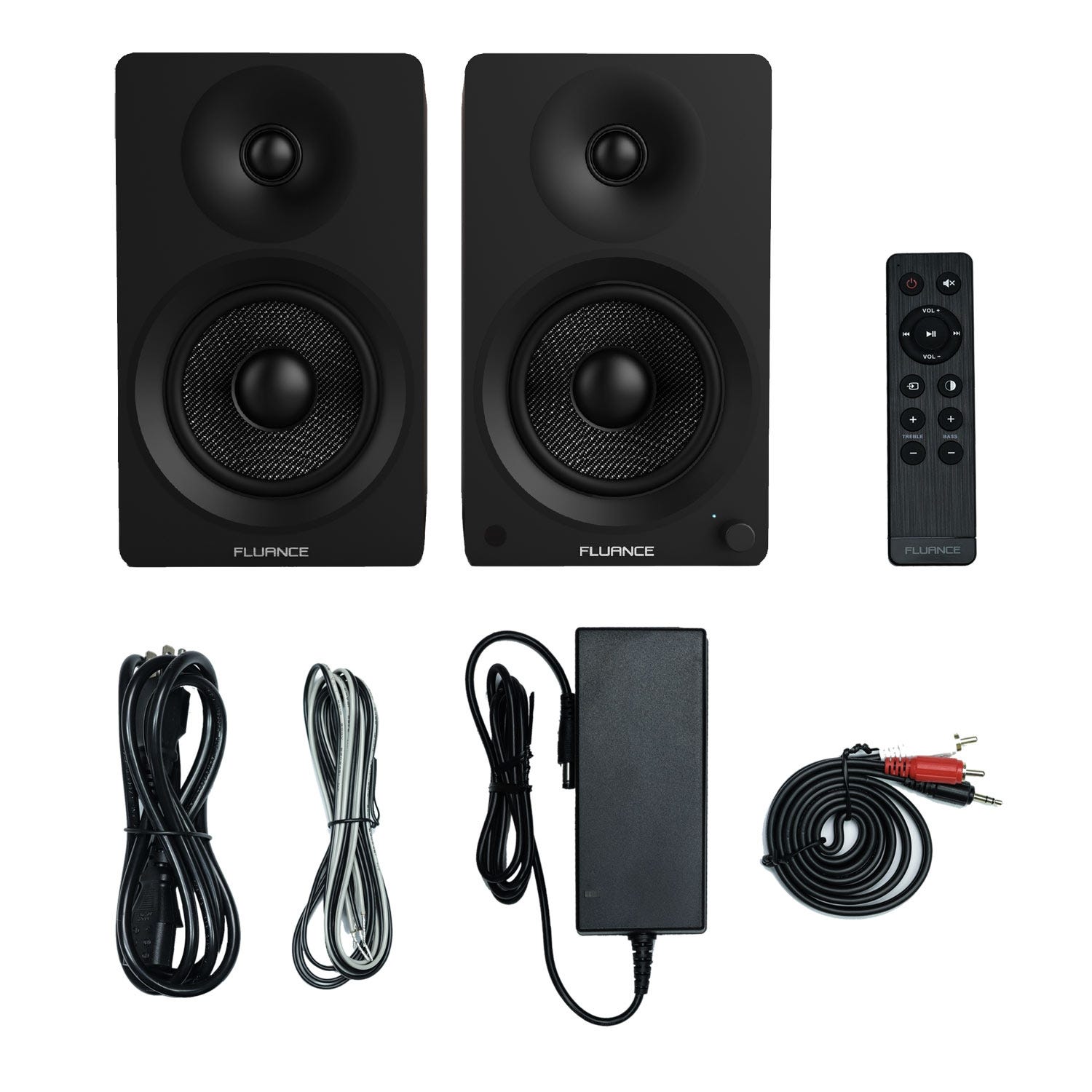 Speaker Configuration
2 Way – 2 Driver Bookshelf Speaker System with Integrated Amplifier (Pair)
Bluetooth
Yes; aptX Codec
Inputs
RCA L/R
Tweeter
1 inch Silk Soft Dome Ferrofluid Cooled
Woofer
5 inch Woven Glass Fiber Composite Drivers with Butyl Rubber Surrounds
Amplifier Power
Class D 70 Watts Continuous Average Output (2x 35 watts)
Frequency Response
40Hz – 20KHz (DSP Virtual Sound)
Internal Lead Wire
18 gauge Internal Lead Wire to Reduce Signal Degradation
Power
Input: 100-240V; Output: 19V 3.15A
Crossover Frequency
2600Hz Phase Coherent – PCB Mounted Circuitry
Enclosure
Acoustic Suspension Design
Dimensions
10.9 x 6.5 x 7.6 inch
Speaker Weight
15.1 lbs
Speaker Type
Bookshelf
Phono Preamp
No
Certifications
ICES, FCC Certified, ETL/CETL
Subwoofer Output
No
Total Harmonic Distortion (THD)
<0.3%
WiFi Casting
Pairs via Bluetooth with Google Home, Amazon Echo and AppleTV (Ai40 is not a WiFi speaker)
Frequency Response Graph

Click to Expand

UPC
871363024756
What's Included

Ai40 Speaker Line Out

Click to Expand

Fluance Ai40 Active Bookshelf
Speakers (pair)
Remote Control
2x AAA Batteries
100-240V Power Adapter
8ft 18 Gauge Speaker Wire
3ft 3.5mm Aux to RCA Cable
Quick Start Guide
Fluance Catalog
Lifetime Customer Support
2 Year Manufacturer's Warranty
Pro Reviews

AVS Forum Reviews the Ai40 Bookshelf Speakers
"the package looks good, sounds good, and fulfills both digital and analog playback rolls with enthusiasm."

Read Full Review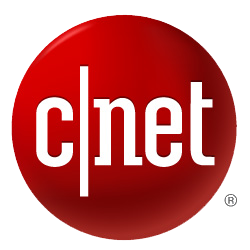 Steve Guttenberg of CNET Reviews the Ai40s
"Fluance's $200 stereo Bluetooth speakers sound is almost too good to be true"

Read Full Review



The Soundbar Killer - Review by Joe N Tell
"They get more than loud enough, it's a super flat frequency response... I don't know what else you can ask for when it comes to speakers, for me, these are the holy grail when it comes to speakers."


iMore Reviews the Ai40 Bookshelf Speakers
"the Fluance Ai40 rise above their ranks and set a new gold standard for bookshelf speakers"

Read the Full Review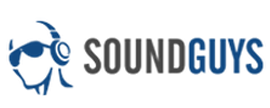 Loud sound, innocuous design - Soundguys Reviews the Ai40 Powered Bookshelf Speakers
"For a pair of sub-$200 speakers, these are a no-brainer for home audio enthusiasts. From the home audio beginning to the ardent enthusiast, the Ai40 are a solid fit."
Read the Full Review
Customer Reviews
Jonathan B

April 29, 2019

Quebec, Canada

Je suis très satisfait de ce produit.

Stacey W

March 28, 2019

Alberta, Canada

These speakers are totally worth the price. They have great all around sound for their size. I use them for my RT81 turntable, but I really like that there's the option of using them as bluetooth speakers. Would 100% recommend!

Joe B

March 26, 2019

Ontario, Canada

A solid purchase for simple good sound. You get what you pay for! You wouldn't compare a Toyota Corolla to a Bentley, so don't get worked-up over the limitations of these speakers. These speakers do what they are advertised to do and are great at it, no bullshit.

Also the treble and bass control is extremely useful. If you want to spend under 300 or even 400CAD buy them

Dave B

February 15, 2019

New Jersey, United States

I bought these for multimedia. They're currently connected to my TV with seperate RCA cables I had to purchase. I was blown away when I first listened to Google Music from my phone via Bluetooth. Aptx is a great addition! Had volume issue with Bluetooth (couldn't get loud). Customer service helped resolve the issue. Julie was exceptional!

Pros:
Aptx Bluetooth
Solid cabinets
Exceptional sound for the money
Punchy bass if you want
Well balanced bass if you don't
Works great with TV
Great customer service
Matte black front looks cool as heck!

Cons:
Had to buy aftermarket RCA cables
No Optical input
No Subwoofer output
Walnut veneer looks cheap in bright light

Tl;dr. These are sound amazing for the sale price I got on Amazon. I regret not waiting another week and getting Ai6's with white front and all the features I wish these had.

Would definitely recommend these!

Mike, A

January 10, 2019

Colorado, United States

The Ai40 speakers are well worth the money. The sound quality is very good. Percussion and base come through very clearly with good overall balance. The exterior finish of the speakers is also very nice.

David W

January 7, 2019

Ontario, Canada

The best bluetooh speaker by far..... and proudly Canadian made.

Peter S

January 3, 2019

Connecticut, United States

Compared Fluance's Ai40 speakers side by side against Edifier R1700BT and Fluance was clearly the winner. Aside from hearing the difference in quality, you can see the difference in quality. The remote is better built, blutooth range is better, speaker cabinet better built, speakers higher quality.

Mark A

December 26, 2018

Nova Scotia, Canada

Purchased these to replace a full size system (amp and floor standing speakers) to save some space in my dining / kitchen area. Use them with both Bluetooth and aux input with Google Chromecast Audio, and they suit the bill perfectly! Sound is smooth overall, connectivity is seamless, and look great. I have them sitting on a buffet cabinet, but I am currently making some solid wood stands 30 inches high, which will bring them up to better height (which I would recommend for any small bookshelf speakers. Overall very pleased!

Michael E.

October 6, 2018

North Carolina, United States

I bought these as a package with the RT81 turntable and it seems to be an nice match, even though the walnut finish isn't quite the same. The sound is full and warm and the construction seems very high quality. The bluetooth functionality works well and makes the digital music that I own sound better than it ever has before.

Michael E.

October 5, 2018

North Carolina, United States

Beautiful, quality-crafted speakers with a warm, full sound when paired with the RT81 turntable. Bought these as a package with the RT81 and even though the walnut finish isn't quite the same, the items do look nice together. The controls aren't overly intuitive at first, but a quick read of the instructions will solve that problem. Bluetooth feature works great, and digital media sounds very good through the speakers as well.

Felipe, G

September 11, 2018

Quebec, Canada

Very solid constructed, they are heavy!
The sound depth is really good. Have a really nice Bass. My only complaint it's on the high pitched sounds. but they sound good.
Nice connectivity, remote. Overall Its a true 5 stars for this price.

Jesse E

September 7, 2018

Iowa, United States

The Good: They look and sound perfect. Super loud, good tight bass and great highs. The bluetooth feature works very well. The remote is small and stylish and feels good in the hand. There is an option to turn off the LED light on the speaker which I appreciated. You cannot beat the price for the quality you get with these.

Something to think about: These speakers do not have an output for Optical Audio which is what I need to connect to my TV. Also, they don't have a Sub output which would have been nice. But if you don't need either of those two things, these speakers will not disappoint. It says this all in the description already.

Some people are complaining about the small amount of hiss that is present when the there is no sound coming from the speaker. It is there, but you have to get up next to the speaker to hear it and It didn't bother me at all.

I'm not happy to say that I have to return by AI40s because I need the optical inputs. I wish the AI60s were currently available because, according to their description, they have everything I've been dreaming of (sub out and optical in).

As a side note, the return is going smoothly, no issues there.