Overview Camera Wedge for Alexa™, Shiloh™ and Amara™ Fixed Cameras
Levana® camera wedge to increase visibility by 18⁰ with 32204 and 32205 cameras.

*Compatible with Alexa™, Shiloh™ and Amara™ cameras.
Specifications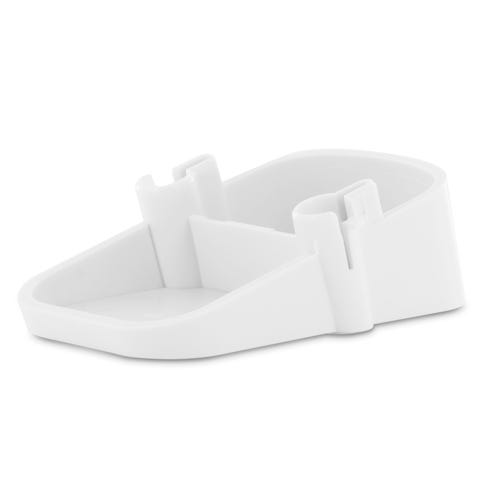 Battery Type
Lithium-Ion
Power Adapter
5.9V 1A DC
Power Input
100~240VAC
Voltage
3.7V
Power Capacity
6.290Wh
Battery Capacity
1700mAh
Dimensions
4.5''x0.8''x3.7''
Weight
0.3 lbs
UPC
061783254394
What's Included

Camera Dock

Rechargeable Battery

Silicon Ring for Charging Plug

Power Adapter

Quick Start Guide

1 Year Warranty

Lifetime Customer Support
DISCLAIMERS
Strangulation Hazard:Children can become entangled in cords. Power cords should be kept more than 3 feet away from the crib and baby's reach at all times. Baby monitors/cameras with power cords should never be hung on or near the crib. This product is not a toy.
This product contains small parts. Exercise care when unpacking and assembling the product.
This product cannot replace responsible adult supervision. Check your child's safety at regular intervals and make sure your monitor is always adequately charged.
This product is not compatible with BABYVIEW20 camera.
We reserve the right to change models, configuration, or specifications without notice or liability. Product may not be exactly as shown.
©2014 LEVANA®. All rights reserved. LEVANA®, the LEVANA® logo, Stella™/Ovia™ and other LEVANA® marks may be registered. All other Trademarks are the property of their respective owners.