Overview

The Fluance Reference Elite Surround Sound Home Theater System delivers radiant and engaging performances with a skillfully matched five speaker surround sound system. The premium components ensure sound reproduction that will exceed audiophile expectations. From the powerful solo excursions to the defined lyrics, the floorstanding towers, surrounds and center channel harmonize for genuine listening experiences.

Speakers Matched to Your Lifestyle
The soundtrack of your life is ambitious. So is the Fluance Reference Elite Surround Sound System. When the Reference Elite is used in Dolby surround and DTS systems you can truly hear what home theater is supposed to be. Each speaker provides superior performance at every volume level with outstanding precision and clarity, allowing you to soak up all the dramatic impact your music and movies can deliver.

Soaring Highs
Perk your ears up with exhilarating high notes reproduced by the Reference Elite Home Theater System. The premium silk dome tweeters provide breathtaking, crystal clear performances. This surround sound system's high frequency drivers deliver vivid, precise sounds and effects with lifelike realism. Sit back, relax and enjoy the show.

Energetic Midrange and Rich Lows
The Reference Elite home theater speaker system articulates the rich vocals delivered from the midrange drivers and reproduces the fine details with sonic accuracy. Do not miss a single note with smooth acoustic imagery from the Reference Elite that will elevate your standards in home theater. The floorstanding speakers' dual 6.5" woofers allow for optimal low frequency response enhancing the overall cinematic experience. Get taken back by the thrilling explosions as if you were on the set of a Hollywood blockbuster.

Bipolar Design for Wide Dispersion Sound
The unique bipole configuration of the SXBP creates a large three dimensional soundstage. This is achieved with two complete sets of drivers on opposing sides of the cabinet. The results are widespread, enveloping surround sound throughout your entire room. You will hear everything in great detail no matter where you sit. Say goodbye to "dead spots", an ideal mix of direct and indirect sound and a unique surround ambiance only a bipolar speaker can create. The SXBP are designed for placement beside or behind the listeners for a room filling home theater experience.

Match Made in Home Audio
The Reference Elite Home Theater System is expertly matched to fit your home audio lifestyle. Combining high-end components with a black ash wood finish results in a speaker system that outperforms in both sound and design. Audio-grade MDF wood construction reduces cabinet resonance and distortion for uninterrupted enjoyment for years to come. This 5.0 channel speaker system offers Serious Performance that will harmonize perfectly in any living area.
Specifications
Classic Elite Series High Definition Two-way Floorstanding Main Speakers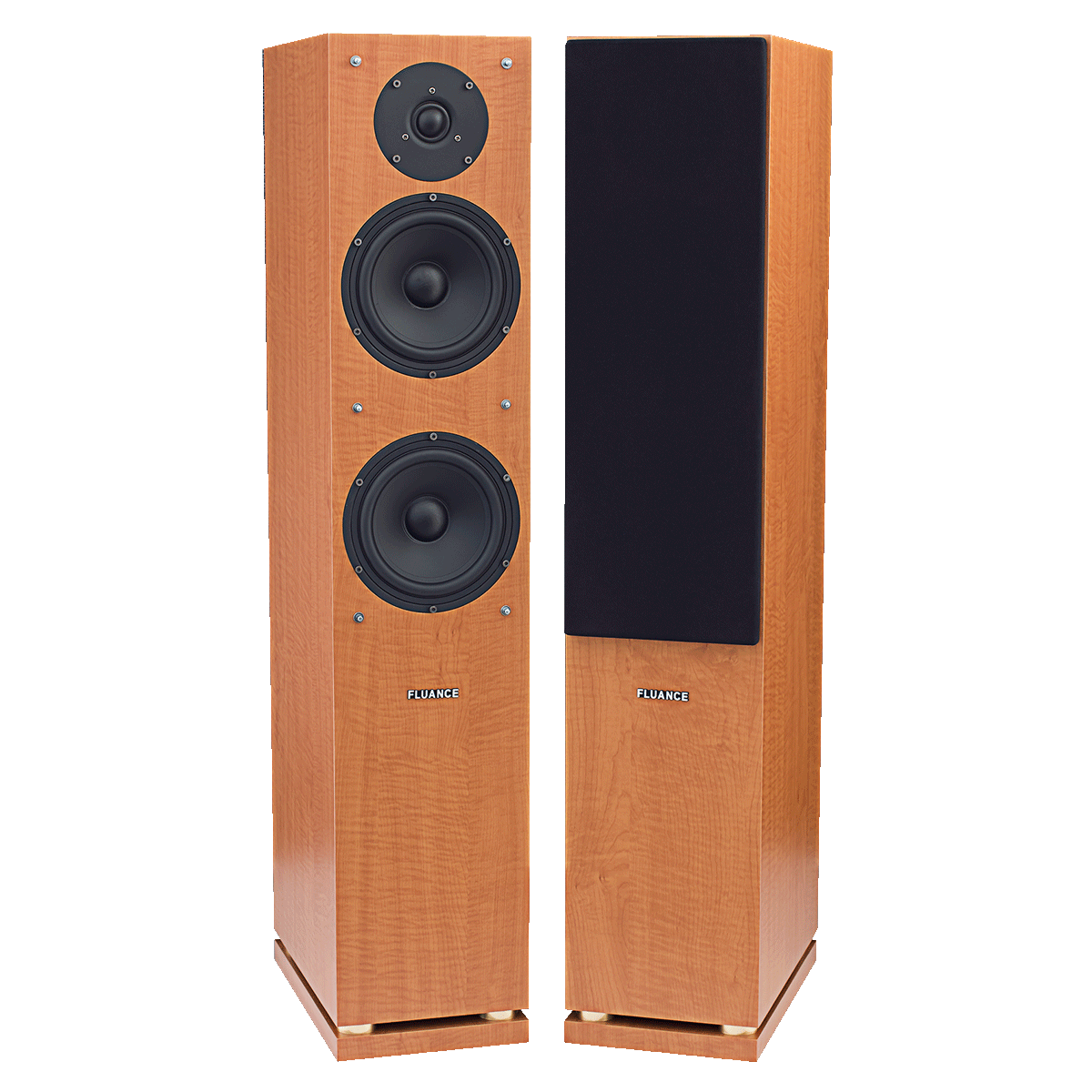 Speaker Configuration
2 Way - 3 Driver Floorstanding Main Speakers
Tweeter
1 inch Silk Dome Ferrofluid Cooled
Woofer
Dual 6.5 inch Poly-coated Drivers with Butyl Rubber Surrounds
Power Handling
50 - 160 Watts
Frequency Response
49 - 20 KHz
Sensitivity
89dB @ 2.83V / 1m
Crossover Frequency
3500 Hz PCB Phase Coherent - Mounted Circuitry
Impedance
8 Ohms
Enclosure
Bass Reflex Design Internally Braced
Dimensions
38.8 x 7.8 x 13.0 inch
Speaker Weight
33.45 pounds/speaker
Series
ELITE
Certifications
CE Certified, RoHS
Frequency Response Graph

Click to Expand

Fluance Speaker Size Comparison Chart

UPC
871363016782
What's Included
Two Floorstanding Main Speakers
Eight 1 Inch Isolation Floor Spikes for use on Hardwood or Carpeted Areas
Instruction Manual
Full Lifetime Parts and Labor Manufacturer's Direct Warranty
Lifetime Customer Support
SXC High Definition Two-way Center Channel Speaker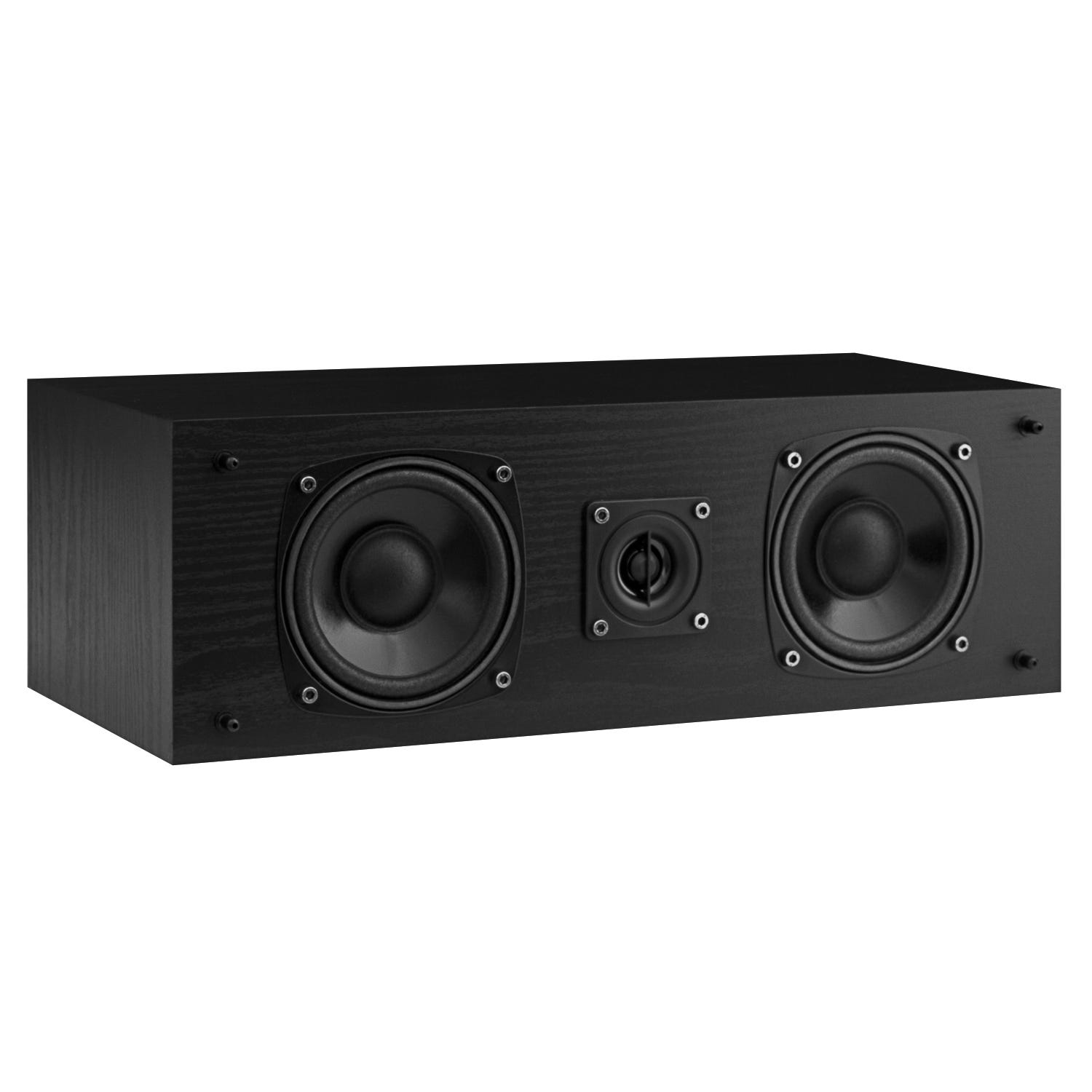 Speaker Configuration
2 Way - 3 Driver Center Channel
Tweeter
1 inch Soft Dome Ferrofluid Cooled
Woofer
Dual 4.0 inch Poly-coated Drivers
Power Handling
30 - 100 Watts
Frequency Response
80Hz - 20KHz
Sensitivity
86dB @ 2.83V / 1m
Crossover Frequency
8000 Hz PCB Phase Coherent - Mounted Circuitry
Impedance
8 Ohms
Enclosure
Bass Reflex Design
Dimensions
5.24 X 15.8 X 7.9 inches
Speaker Weight
9.0 pounds
Series
ELITE
Certifications
CE Certified, RoHS
DOLBY ATMOS
Ideal for use as front speakers in a Dolby Atmos%E2%84%A2 Surround Sound System
Frequency Response Graph

Click to Expand

UPC
061783261897
What's Included
One Center Channel Speaker
Instruction Manual
Full Lifetime Parts and Labor Manufacturer's Direct Warranty
Lifetime Customer Support
SXBP High Definition Bipolar Surround Sound Speakers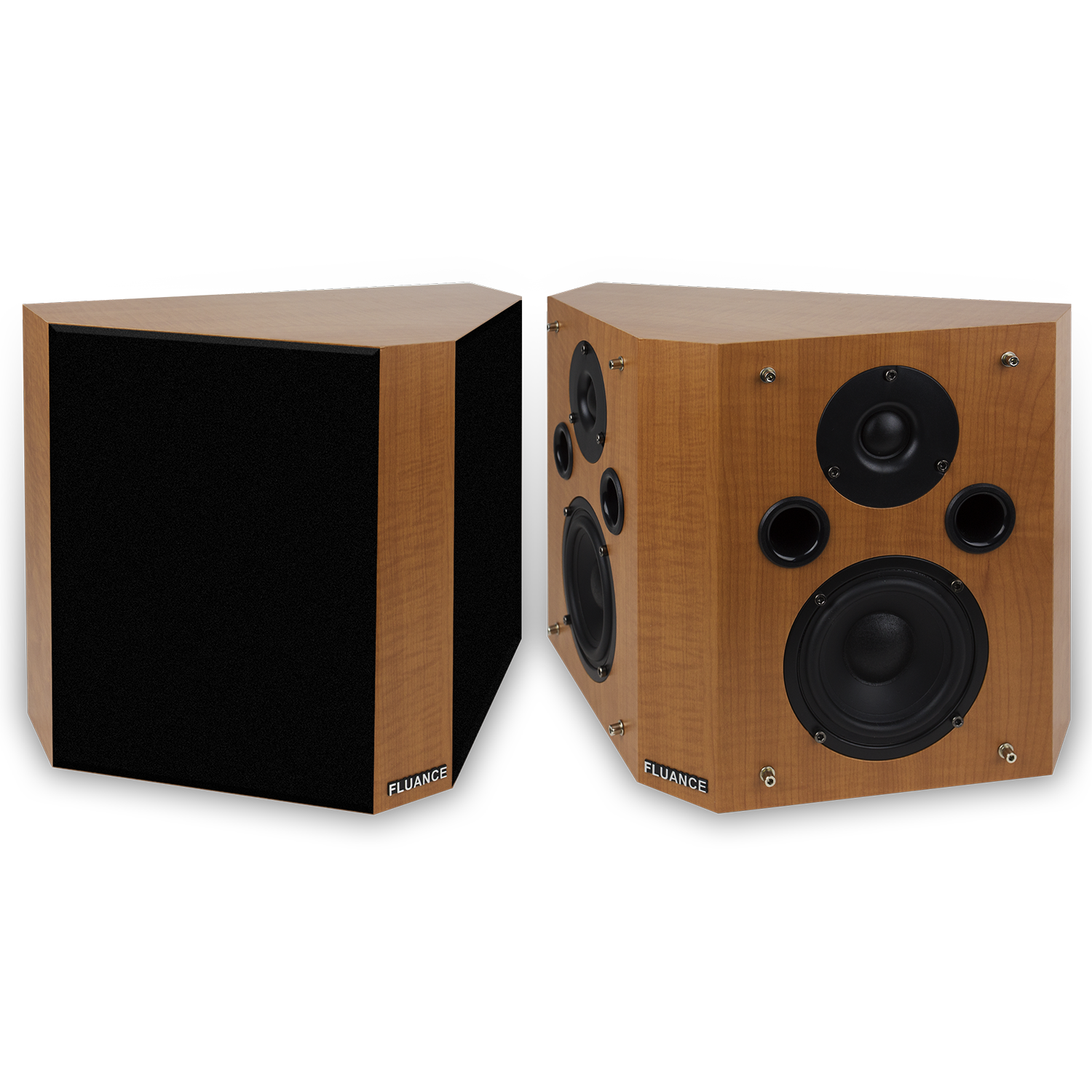 Speaker Configuration
2 Way - 4 Driver Bipolar Surround Speakers (Wall Mountable)
Tweeter
1 inch Soft Dome Neodymium Ferrofluid Cooled
Woofer
4 inch Poly-coated Driver with Butyl Rubber
Power Handling
40-120 watts
Frequency Response
60-20KHz
Sensitivity
88dB @ 2.83V / 1m
Impedance
8 Ohms
Enclosure
Vented Bass Reflex Design
Dimensions
10.4 x 7.0 x 13.8 inches
Speaker Weight
9.2 pounds/speaker
Series
ELITE
Speaker Type
Bipolar
Certifications
CE Certified, RoHS
Frequency Response Graph

Click to Expand

UPC
061783263099
What's Included
Two Bipolar Surround Sound Speakers with Integrated Wall Mounting Brackets (keyhole slots)
Instruction Manual
Full Lifetime Parts and Labor Manufacturer's Direct Warranty
Lifetime Customer Support