Overview
The Fluance ES1C Higher Fidelity Center Channel Speaker is a revolution in design and performance that has been tailored to your audio needs. The ES1C is designed to accommodate the broader range of today's high-definition digital sources. From the highest symphonic crescendos to the smoothest jazz, the center channel sits below your HDTV to project distinct vocals and sounds for an elite home audio experience.
High and Bright
Awaken your ears to soaring listening experiences from the ES1C Center Channel Speaker. The superior tweeters produce high frequencies with mesmerizing clarity at all volume levels. The addition of the ES Series center channel to your home theater system will heighten your senses to the controlled and smooth acoustics you have been missing.
Dynamic, Sonic Midrange
Sit front and center to harmonious melodies that will leave you breathless. The midrange drivers with woven glass fiber composite cones reproduce the sounds that are most easily recognized by the human ear. The drivers are as light as they are strong, boasting a quicker response and reduced distortion. Hear the finest tunes from the greatest soundtracks that define your life with the ES Series center channel speaker.
Elegance in Home Audio
The sophisticated design of the ES1C Center Channel Speaker features strengthened aluminum cabinet with an audio-grade MDF wood front baffle and a glossy piano-black finish. A superb match for your interior design scheme, this relationship was built to last.
The perfect complement to an audiophile's lifestyle, you'll be enjoying serious performance in your home for years to come.
Specifications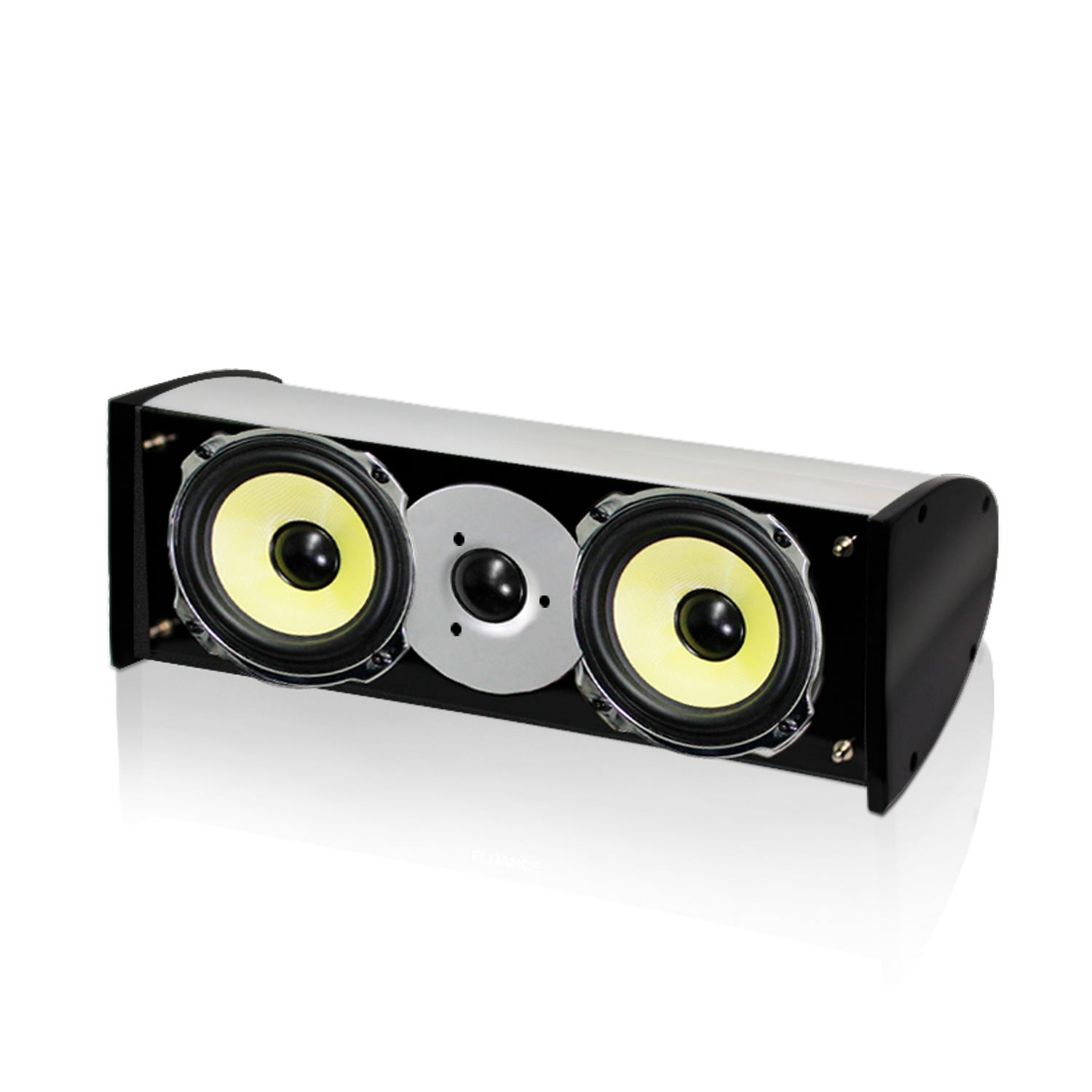 Customer Reviews
joel gadsden

November 20, 2015

I love the way they sound so clear

joel gadsden

5

chris

November 20, 2015

Got this speaker as a gift it's not nearly as good as the polk cs1 I already had and was trying to upgrade almost inaudible dialog without cranking up the power, I dare you to post accurate reviews

chris

5

James Seitz

November 20, 2015

Excellent sounding centre, plenty of power behind it & excellent sound coverage.
Decided to try the centre channel first to hear what sound to expect. I've just finished ordering up the front bookshelves to go with it (to be replaced by the towers in a few months & the bookshelves will become the rear surrounds).
I have been very impressed with everything from the packaging to the overall fit & finish + the outstanding clarity of the sound! I recommend these speakers very highly.
However they do require a sub for the lower bass tones. these have the cleanest sounding mid to high range I've heard in anything 2x their price. well worth the investment.


James Seitz

5