Overview
Featuring vivacious high-end sound and elegant style, the SVHTB is an elite, flawlessly made home theater speaker system. The SV10's narrow profile is given additional emphasis by the side positioning of the high excursion subwoofer, allowing for an un-crowded placement in your sound system. This system provides exciting performance in any listening environment, and with superb sound radiation and rich timbre, the SV10 is perfect for music and home theater applications.
The SVHTB speakers are internally braced - both vertically and horizontally - to ensure that the acoustic image remains free from cabinet vibrations and driver resonances. Audio grade MDF wood construction suppresses enclosure panel resonance for distortion-free, accurate response. By virtue of the tuned bass reflex cabinet, with ports in the rear and the side-firing 8 inch subwoofer, the SVHTB fronts produces a brilliant and dynamic low frequency performance. Coupled with Neodymium balanced pure silk dome tweeters - rare in speakers at this price - the SVHTB provides a smooth and accurate high frequency projection. By utilizing only premium components - such as powerfully dimensioned, high-performance drivers - and boasting a distinct design with a classic natural beech finish, the SV10 offers a pure listening experience that will harmonize perfectly with any modern living area.
8" SIDE FIRING SUBWOOFER

Long throw side-firing drivers for longer excursion and better linearity.

Side-mounted subwoofer eliminates frequency interference from front-mounted drivers.

Premium Features

Audio grade MDF wood construction to reduce cabinet resonance

Vertically and horizontally internally braced cabinet with reinforced front baffle

Ultra high-end Neodymium tweeters provide accurate high frequency response

Ferro-fluid cooled tweeter for longer life

Butyl rubber surrounds for increased durability and performance

Thick subwoofer baffle with high strength frame Flush mounted woofer to avoid basket frame related diffraction

Tuned bass port for controlled low frequency response and improved efficiency

Bi-amp/bi-wire 5-way gold plated binding post terminals for optimum conductivity

Banana plug and speaker wire compatible connectors on all speakers

Low diffraction flush fit removable front grilles for spacious imaging

Magnetically shielded to avoid interference with other video products

Floor spikes to isolate speakers from the floor - for use on hardwood or carpeted areas

Premium crossovers feature Butterworth design for audio equalization

18 gauge internal lead wire to reduce signal degradation

Premium natural beech vinyl veneer woodgrain finish to compliment any home decor
Specifications
Fluance™ High-Fidelity Three-way Floorstanding Loudspeaker SV10Single-Left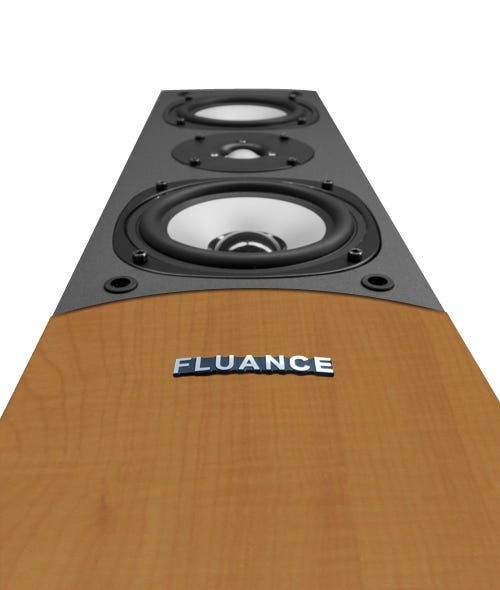 Fluance™ High-Fidelity Three-way Floorstanding Loudspeaker SV10Single-Right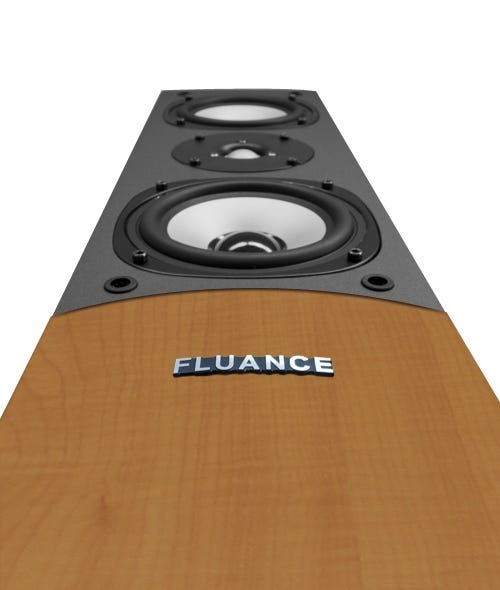 High Fidelity Center Channel Speaker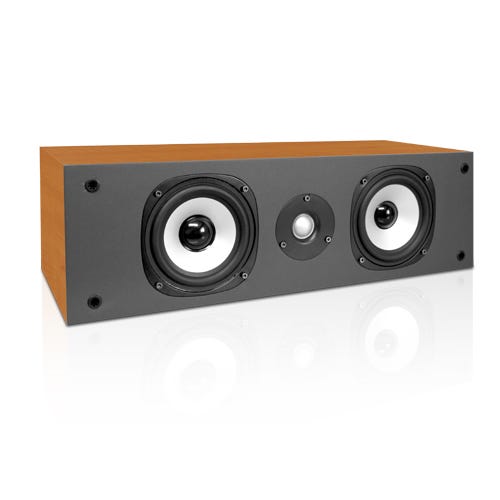 High Fidelity Surround Sound Speakers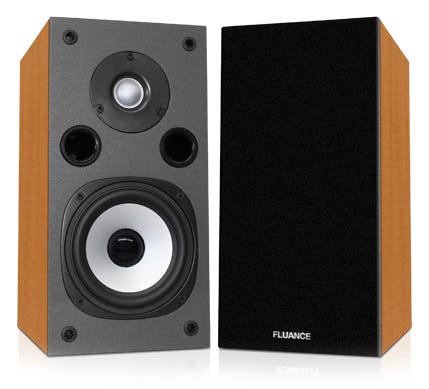 Customer Reviews
Amanul Chowdhury

November 20, 2015

These are amazing speakers at a great price. I was a bit skeptical in the beginning but after getting them and listening to them I am very happy with my purchase. And on top of that they look really nice. I will recommend them any day.

Amanul Chowdhury

5

Bingham Van Dyke

November 20, 2015

I've these speakers for a week and I love them. My son wanted my PSB set as he has more space, so he bought me the Fluance SV set and he got the PSB's. Since we do not want to rattle the house we actually prefer the AV's because the 3-way system yields a richer sound at lower volume and still gives terrifiic sound for movies. Definitely prefer them to Klipsch set I was going to buy for $1800.

Bingham Van Dyke

5

Matt Chinn

November 20, 2015

I was searching for a pair of speakers with side-firing subwoofers and these fit the bill. Beautifully crafted, sleek with the covers on or off, and the sound fills the room gorgeously. I listen to them pretty much every evening either with music or Netflix. Nice work Fluance!

Matt Chinn

5

Geoffrey Ricks

November 20, 2015

I have had multiple speaker systems over the last 10 years and recently upgraded from Fluance's SXHTB to the SVHTB. The SXHTB were good for my apartment but the SVHTB fills a full size great room with awesome sound. The highs and mids are well defined and the lows are punchy without being muddy. The built in 8" woofers definitely have some kick and fill out the sound even more than the good SXHTB's. I would suggest removing the grill on the center channel as this improved the clarity of the dialogue. I would definitely purchase them again.

Geoffrey Ricks

5

Bingham Van Dyke

November 20, 2015

Bought these to replace PSB t-6 I gave to my son - think sound is richer and clearer at our listening levels - highly recommend.

Bingham Van Dyke

5
Resources
FAQs
Do I need a receiver/amplifier for these speakers?
All Fluance passive speakers (unpowered) require a receiver or amplifier to provide them power and a connection to your home theater or media setup.

For more information on how to match your speakers and amplifier, please see our video: