 Reference High Performance 2-Way Bipolar Surround Speakers Regular Price: $199.99 USD
Special Price $99.97 USD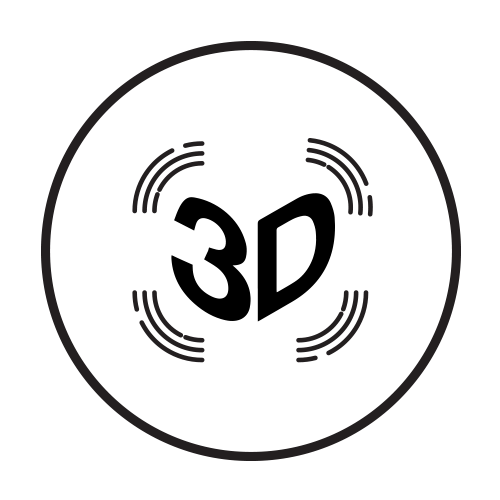 UNIQUE BIPOLE DESIGN FOR 3D SOUNDSTAGE
Utilizing a distinctive driver configuration the design creates omni-directional acoustics for an enveloping movie theater experience

RICH AND DETAILED MIDRANGE
Woven fiber drivers provide vibrational damping and optimal linear movement resulting in a faithful reproduction of the original recording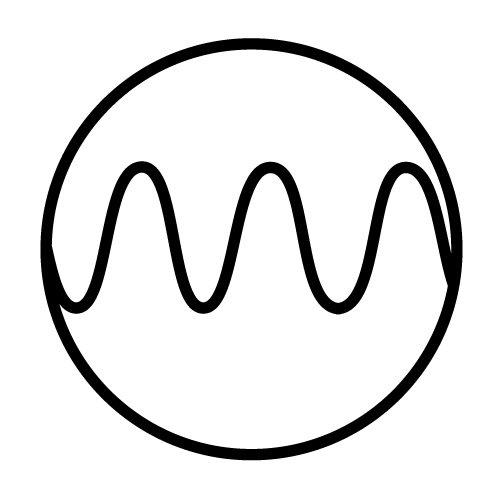 CAPTIVATING CLARITY IN THE HIGH FREQUENCIES
Silk dome neodymium tweeters produce crisp, natural highs while providing spacious off axis dispersion making every spot the sweet spot

SUPERIOR CABINET ENGINEERING
Meticulously designed sealed wood enclosure optimizes the performance of the frequency response and allows for flexibility in placement (Frequency Range 95Hz - 20KHz)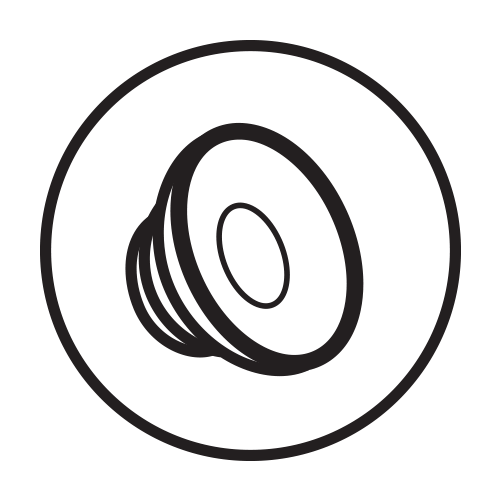 OPTIMIZED CROSSOVER FOR SUPERIOR SOUND
Utilizing high performance components improving phase coherence, frequency response balance and timing
Overview
Specifications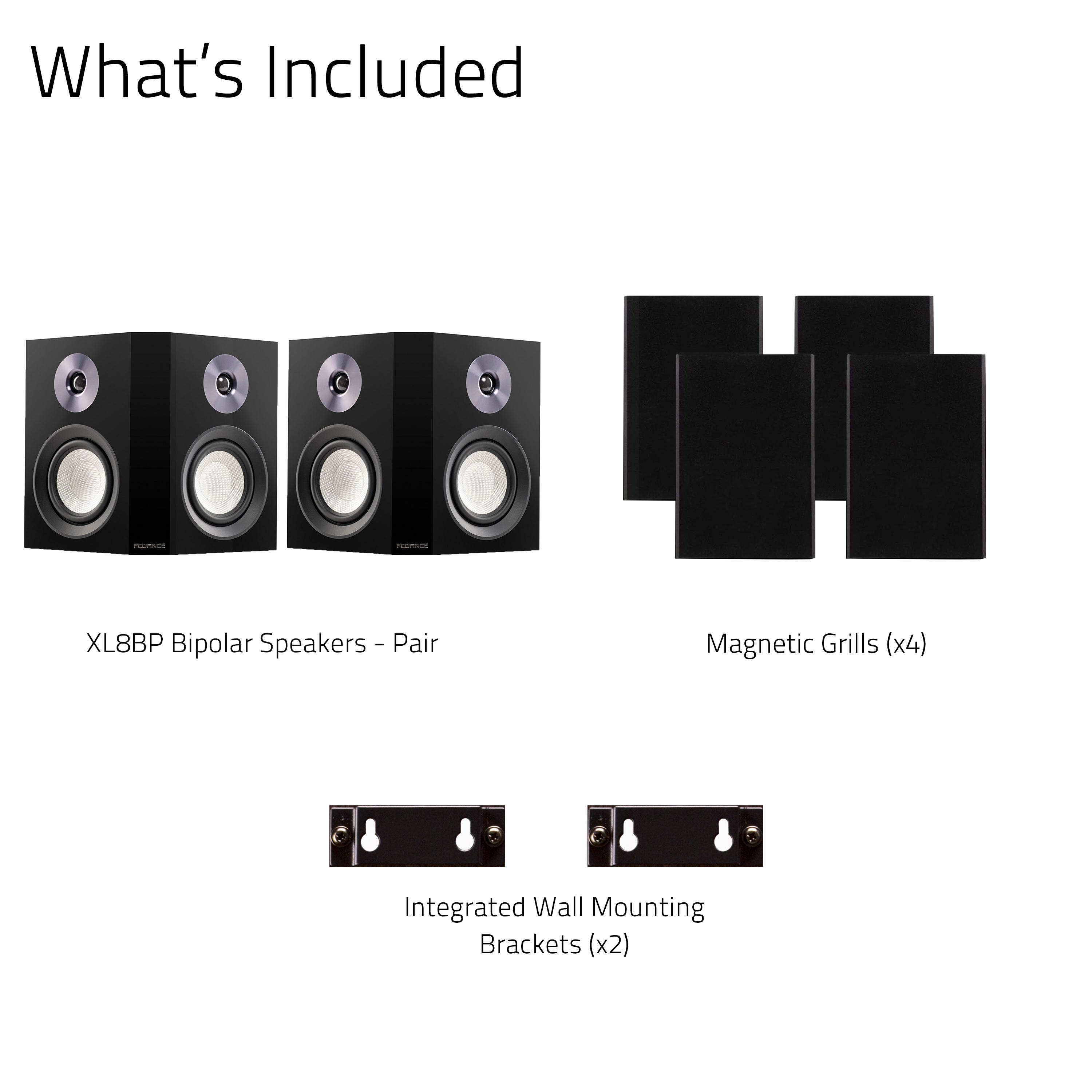 Speaker Configuration
2 Way - 4 Driver Bipolar Surround Speakers (Wall Mountable)
Tweeter
Dual 1 Inch Neodymium Balanced Silk Dome Ferrofluid Cooled
Woofer
Dual 5.25 Inch Woven Glass Fiber Composite Drivers with Butyl Rubber Surrounds
Power Handling
50 - 100 Watts RMS
Frequency Response
95Hz - 20KHz
Sensitivity
86dB @ 1W / 1m
Crossover Frequency
2300 Hz Phase Coherent - PCB Mounted Circuitry
Impedance
8 Ohm Compatible
Enclosure
Acoustic Suspension Design
Dimensions
11.4 x 13.8 x 7.6 inches (HxWxD)
Speaker Weight
15.4 pounds/speaker
Series
REFERENCE
Certifications
CE Certified
DOLBY ATMOS
Ideal for use as surround sound speakers in a Dolby Atmos Surround Sound
Frequency Response Graph

Click to Expand

Fluance Speaker Size Comparison Chart

UPC
61783269756
What's Included

2x Bipolar Surround Sound Speakers with Integrated Wall Mounting Brackets (keyhole slots)
Instruction Manual
Lifetime Customer Support
Lifetime Parts and Labor Manufacturer's Direct Warranty
Customer Reviews
Mark R

March 3, 2023

New York, United States

Added as surround where small but nice speakers previously were. Moved small speakers to rear. The overall sound is now far better. The bipolar speakers compliment my floor standing jamo speakers and fill the room with pleasantly.
I am greatly pleased. The sound for the $100 price for the pair is shocking.



Mark R

5

Christopher

September 25, 2022

These replaced a pair of old 90s Technic surrounds. Haha. Suddenly makes my 5.2.2. much more lively on the rear/sides. Didn't know how much sound I was missing before I replaced with these. They sound good to me at least. They fit in with the rest of my setup, and creates a good bubble of sound to listen in. Definitely noticed an immediate difference, made music and movies sound way better. They produce a better depth of sound by far. I'm sure there are better things out there, but surely not for the money. The product seems above average to me at least. They are large! But do look nice.

Christopher

5

Claude P

August 26, 2022

Quebec, Canada

Excellent product, well built, great sound

Claude P

5

Sheshechic

July 26, 2022

Once I got a taste of Fluance's bipolar speakers as rear surrounds, I had to have them for all my rooms with tvs. It's the best option for those of us without the perfectly shaped rooms. Place them on the wall behind you or to the sides. Awesomeness! The company is wonderful too. You rarely see such quality in both the product and the packaging. They also ship quickly as well. I love Fluance (and I wasn't paid to say anything)!

Sheshechic

5

Debbie

April 22, 2022

Awesome

Debbie

5

Jonathan B

February 16, 2022

Broke these in as mains, and they imaged well and sounded great as "small" speakers in my home theater. As surrounds they blend well with my Canton GLE series fronts. The drivers used are ok; nothing special. The enclose is almost a work of art. Very good looking and solid construction. I personally like the mounting mechanism; they just require some skill to get the screws at the right distance apart as there is only a millimeter or two of wiggle room. My only negative experience is there is a slight lack of midbass when not wall mounted, but you do not get that in a speaker designed for wall mounting as wall mounting emphasizes the bass due to boundary reinforcement. The crossover in a wall mounted speaker should adjust for the boundary reinforcement by shelving the bass output. This one definitely seems to, so no putting these on a stand in the middle of the room (exactly what I was doing while breaking them in).

Jonathan B

5

Steven L.

February 8, 2022

Georgia, United States

Great sounding surround speakers and great price!!

Steven L.

5

Vincent S

November 22, 2021

British Columbia, Canada

I purchased these speakers after reading review from others and I was not disappointed. The speakers have great build quality and quite heavy. I mounted them on the wall making sure at least one screw is on the stud. The surround sound quality is great and for the price I paid these are great speakers.

Vincent S

5

Pierre

September 15, 2021

Quebec, Canada

Superbe performance pour le prix payé je les adorent pour la musique et le cinéma vraiment très bien

Pierre

5

Inquiring M

September 8, 2021

The sound is beautiful. Full and honestly sounds better than higher end bookshelves I was using as my rears.Whoever designed the mounting system should be immediately fired though. Most screws don't even fit into the keyholes and you can't see what you're doing so you're putting them up trying to feel around for screws and hoping you measured 100% right because there's no template and if you're off by a fraction of an inch, it's not going. Lots of swearing and sweating but finally got them up. Once they're on the wall, they look and sound amazing.

Inquiring M

5

Amazon Customer

July 9, 2021

Just WOW! I didn't see too many reviews on these so I figured I would give them a try. These speakers really fill out a room! They have crazy, tight bass for being a surround speaker...and the highs are extremely clear as well. I didn't expect these speakers to make such a difference in my home theatre setup. I have a Denon Receiver and Infinity everything else, quite a bit of money wrapped up in it. The only thing I didn't care for was the magnetic grille covers. If you bump them they slide over or fall off. They do stay on while mounted on a wall and being used so good enough.

Amazon Customer

5

Donald A

May 28, 2021

Excellent sound, excellent quality and excellent value for the money. I actually use them as my front speakers in a lower ceiling (8-1-2 feet) room and I'm very surprised at the sound that comes from these speaker for the price paid. No complaints.

Donald A

5

Troy

April 22, 2021

I purchased the Fluance SXBP2 speakers for my brother and was doing the breakin before installing them into his system. I was pleasantly surprised by the sound quality from these speakers and the light weight. They also appear to be very well made. Nice craftsmanship for a $120 dollar pair of speakers. After 48 hours of Game of Thrones the speakers sounded even better. So I took a chance and bought the Reference models to replace the bookshelves I was currently using for surrounds. Much bigger than the SXBP2 with better materials used in construction of the woofer. Speaker is also louder. Gave it the same treatment of 48 hours of GoT before mounting them to the wall. Very pleased with the room filling sound. Was going to buy the Svs bipolar speakers (which are better quality) for surrounds but I just didn't feel the need to purchase $500 a pair speakers for just sound effects. I wish that I had spent $50 and purchased the higher end surround speakers but the Reference models get the job done for 1/4 the cost.

Troy

5

kevmacmills

April 19, 2021

I'm using these as my surrounds in a 5.1.2 system and they sound great! All the Dolby diagrams have surrounds placed on the sides and just behind the listening position, but I couldn't do that with my room. My only option was to place them on the back wall behind the listening position. After reading another reviewer's comments, I mounted them on either side of our couch, just above ear level, and am quite pleased with the results. They give me a nice, diffuse sound that really enhances the movie watching experience.

kevmacmills

5

James J

February 11, 2021

Love them! Fast delivery and packaged very good! Just like the rest of their speakers just fantastic!

See all reviews

James J

5
Resources
Manual
FAQs
What is different from the XL7 Reference Speakers?
While they follow the same form factor, the XL8 Reference Series feature improved components such as woven glass fiber composite drivers. We've also redesigned the crossover, drivers and cabinet to improve the overall performance of the entire series.
Can I use bipolar speakers as front speakers?
Bipolar speakers are designed to be used as side or rear speakers to provide ambiance in a surround setup. While they can be used as main speakers, they may not perform as well in the role as a bookshelf or floor-standing speaker.