 Signature Series HiFi Two-way Center Channel Speaker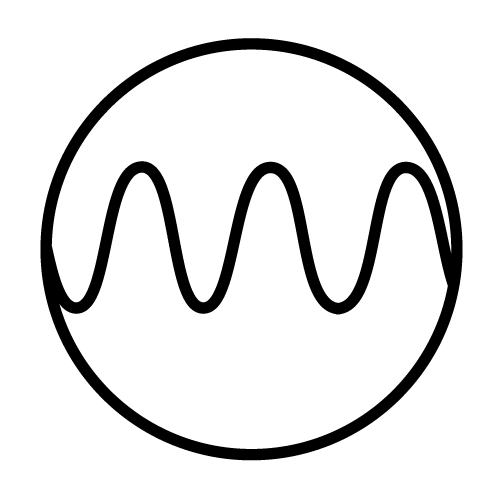 EVERY DETAIL HEARD
Perfect the vocals and dialogue of your favorite music and movies with this high fidelity center channel speaker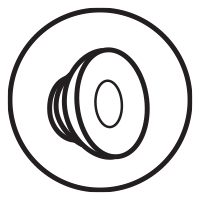 PREMIUM COMPONENTS
Mastering precision and sonic accuracy, the Signature Series uses only premium components that ensure high fidelity sound transporting the theater into your living room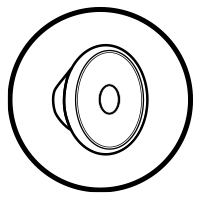 PURE LISTENING EXPERIENCE
Ultra high-end Neodymium tweeters produce high frequencies with captivating clarity for a pure listening experience.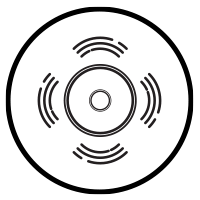 ENHANCED SOUND
Dual 5 inch midrange drivers with unique pointed dome that allows sound waves to travel directly from the center of the woven glass fiber cone for an enhanced soundstage

PRECISION CRAFTED CABINET
Acoustically inert, the cabinet is precision crafted with engineered wood to create a warm, distortion-free sound
Overview
Specifications
Speaker Configuration
2 Way - 3 Driver Center Speaker (Wall Mountable)
Tweeter
1 Inch Neodymium Balanced Silk Dome Ferrofluid Cooled
Woofer
Dual 5 Inch Glass Fiber Treated Butyl Rubber Surrounds
Amplifier Power
N/A (Passive Speaker – External Amplifier Required)
Power Handling
40 - 120 Watts
Frequency Response
60Hz - 20KHz
Sensitivity
92dB @ 2.83V / 1m
Crossover Frequency
2300 Hz Phase Coherent
Impedance
8 Ohm Compatible
Enclosure
Dual Tuned Rear Port Bass Reflex Design
Dimensions
7.28 x 18.9 x 10.6 inch
Speaker Weight
16.3 pounds/speaker
Series
SIGNATURE
Certifications
CE Certified, RoHS
DOLBY ATMOS
Ideal for use as surround sound speakers in a Dolby Atmos™ Surround Sound System
Frequency Response Graph

Click to Expand

Fluance Speaker Size Comparison Chart

UPC
061783263549
What's Included
HiFi Center Channel Speaker with integrated wall mounting brackets (keyhole slots)
Sound isolation pads
Magnetic Front Grill
Instruction Manual
Lifetime Customer Support
Full Lifetime Parts and Labor Manufacturers direct Warranty
Customer Reviews
Indira P

November 7, 2022

-

Indira P

5

salt o

October 5, 2022

I have to say that i don't know why I even consider other speaker companies when I have had such good results with Fluance. For the money that I have put out...I just can't beat the sound, performance and quality. I had started out a few years about trying this company's lowest level surround sound speaker set and was totally impressed. ...so, over the years I have started to upgrade to the next step, keeping my budget in check and hoping to bring things up to audiophile levels over time.I thought that, while I enjoyed the speakers that I have, the weakest one was the center channel. I looked and looked all over the web at all the reviews for best center channel speakers and came across a few speakers by well known companies for way over my budget, or this one for $139....$139!!! for their best center channel...and one that is highly regarded as better than ones costing 6 times as much and highly reviewed by all the major sound publications.I must say that these are not being over rated...they sound perfectly balanced and precise right out of the box. They improved the sound in the room 150% with better, stronger more focused and precise sound and speech when watching tv or movies. They also bring new life to my music with an expanded stage and again...much more precision. I listen to everything and I have not been disappointed with them on any type of music. They totally handle my favorite speaker test / destroyer track with Theory of a Deadman's Bad Girlfriend. This song kills nearly every speaker setup I try it on because there is so much sound going on in a very narrow band and very few speakers can keep it from muddling up into a blob of sound...but this center channel totally laid it out like it was intended to be heard.I will totally look for more from this company. Why spend 5 times the amount when you can get a quality, good looking, great sounding, well reviewed audiophile-level speaker for this price?

salt o

5

Ivan

June 11, 2022

I have had fluance speakers for almost twenty years. I still have my original set of speakers and they sound just as good today as they did the first day I purchased them. Highly recommended product!

Ivan

5

Boyd B

November 29, 2021

Michigan, United States

I have the Elite 5.0 theater pack. The center channel speaker that came with the pack does it's job well, but I began to want something with a little more power and range. I looked at the Fluance Reference series center and the Signature series center. For a little more money, I decided to go with the Signature, and I'm sure glad I did! Compared to the Elite center channel speaker, the Signature is a beast! The build quality is solid and has good weight to it. This thing is bigger than my receiver! The most important thing is how does it sound? I was not disappointed. The sound is full and rich. It definitely complements my Elite towers and bipolar surrounds, seemingly improving their sound as well. For the price, you can't go wrong. Fluance delivers again!

Boyd B

5

SunR

July 13, 2021

Florida, United States

I was so impressed with the power and range of this center channel speaker it puts out in the living room 5.1 set up, I bought another for the bedroom and retired my Klipsch RP-450C. Now to order a set of XL8F Reference 3 way floor standing speakers, and enjoy an incredible value without ear strain. The center channel can go deep, and looks amazing with the magnetic grill on or off.

SunR

5

Bernard C

June 11, 2021

Exceed expectations in every way

Bernard C

5

Gregory N

April 29, 2021

You can tell this company take pride in their product. Very well built. The sound is outstanding this center speaker put out.

Gregory N

5

Frank

April 12, 2021

These are great speakers, bought the signature center and bookshelf surrounds. They sound amazing, look great and are made very well. Came double boxed. They work great with my old pair of DCM Timeframe 600 tower speakers.

Frank

5

Victor L.

April 11, 2021

Alberta, Canada

I'm a bose fan, I have wireless 5.1 acoustimass st up in my living room. But for change I tried and bought the tower signature series for my Man cave and I was impressed how great the sounds and looks. So I add a signature center speaker and bipolar surround speakers,I love it great speakers.
Now Im thinking to buy the fluance sub woofer.

Victor L.

4

DaLock

March 28, 2021

The base coming from this center channel is extraordinary. Mids and highs can use a little EQing.

DaLock

4

Dennis M

March 19, 2021

I now have my entire surround system composed of Fluance speakers. If you haven't tried them this company sells a great product. The only caveat to know is that while they offer returns and have a lifetime warranty...you pay shipping which can be nearly as much as a speaker! That being said...this center channel speaker has developed into a wonderful upgrade to my system. As it has broken in through usage it is providing me with sound unlike I've ever heard before. Voices clearly penetrate the mix and that didn't happen with my old Jamo system. Definitely worth a shot if you are looking for a solid center speaker.

Dennis M

5

R. H

March 17, 2021

Well packaged. Can understand dialog now.

R. H

5

Amazon Customer

March 5, 2021

Absolutely love the depth this adds with my other fluance bookshelves and turntable. I bought this to watch tv in my bedroom, which it works great for. But, I would argue that the increase in music quality was worth it in itself.

Amazon Customer

5

Amack

March 2, 2021

It's incredible. Highly recommend this center. It's crisp, clear, and surprisingly punchy.

Amack

5

Nadon P

January 7, 2021

Quebec, Canada

J'aurais voulu donner 5 étoiles mais pas encore assez d'heure d'utilisation et de manipulation avec le récepteur home theater.
Ma première impression très beau haut parleur central, bonne basse très clair, voix très présente mais ne vous attendez pas à ce que tous ce que vous écouter le sois, avec la bonne source ce haut parleur fait beaucoup et plus encore très précis, mais avec une moins bonne source c'est juste correct.
Pour l'instant je découvre à chaque jour.
Très heureux de cette achat recommande fortement pour ceux qui aime les détails.


See all reviews

Nadon P

4
Resources
Manual
FAQs
Do I need a receiver/amplifier for these speakers?
All Fluance passive speakers (unpowered) require a receiver or amplifier to provide them power and a connection to your home theater or media setup.

For more information on how to match your speakers and amplifier, please see our video:
What size speaker wire do I need?
At Fluance, we recommend using 12 gauge speaker wire to get the best performance from your speakers.
Articles from our experts