 Ai60 High Performance Powered 6.5" Bookshelf Speakers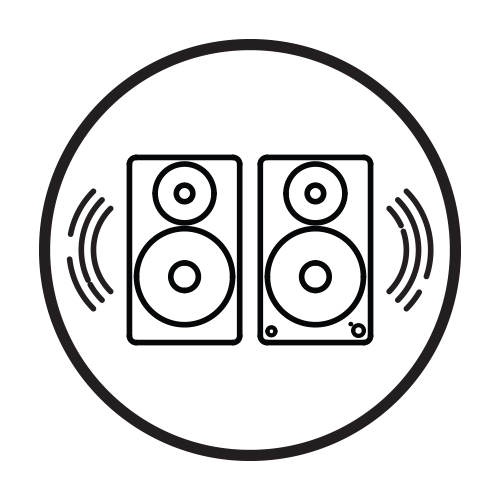 RAW POWER MEETS SUBLIME SOUND
Experience true stereo sound with these high performance active bookshelf speakers with an integrated 100W Class D amplifier designed to deliver a crisp, deep and accurate response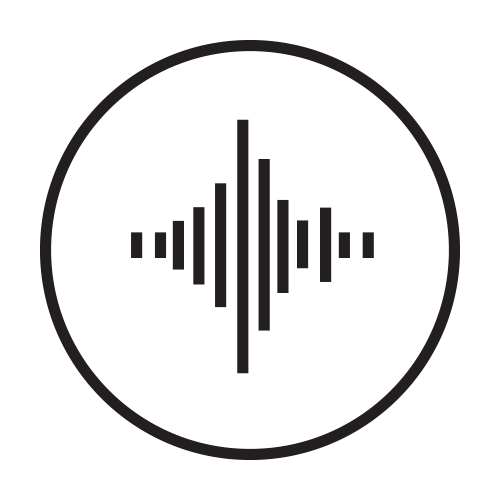 TRUE AUDIO VERSATILITY
Level-up any sound system in your home including your turntable, TV, computer, or Bluetooth speakers to experience unparalleled sound in any set-up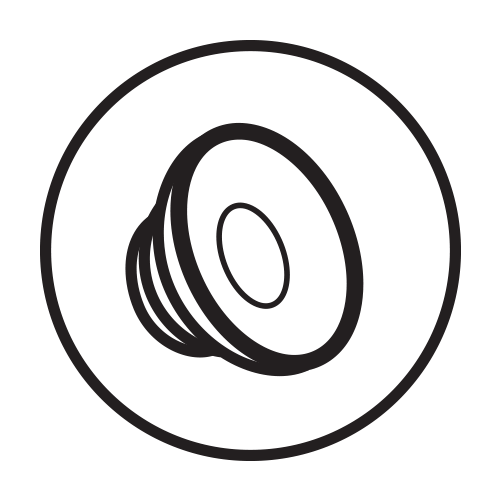 PREMIUM COMPONENTS
Meticulously developed with 1" silk dome tweeters and 6.5" woven drivers producing stunning highs, balanced mids, and powerful rich bass

PRECISION-CRAFTED WOOD CABINETS
Hand-built with engineered wood, creating a warm, distortion-free sound for exquisite audio reproduction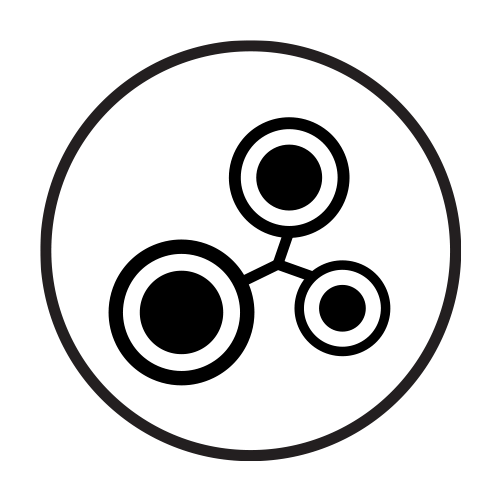 ULTIMATE MUSIC CONNECTIVITY
Pair these feature-rich speakers to any source through Bluetooth aptX, RCA/Aux, Optical, PC/MAC USB, and add more bass with the subwoofer output%E2%80%A6 if you dare
Overview
RAW POWER MEETS SUBLIME SOUND
Specifications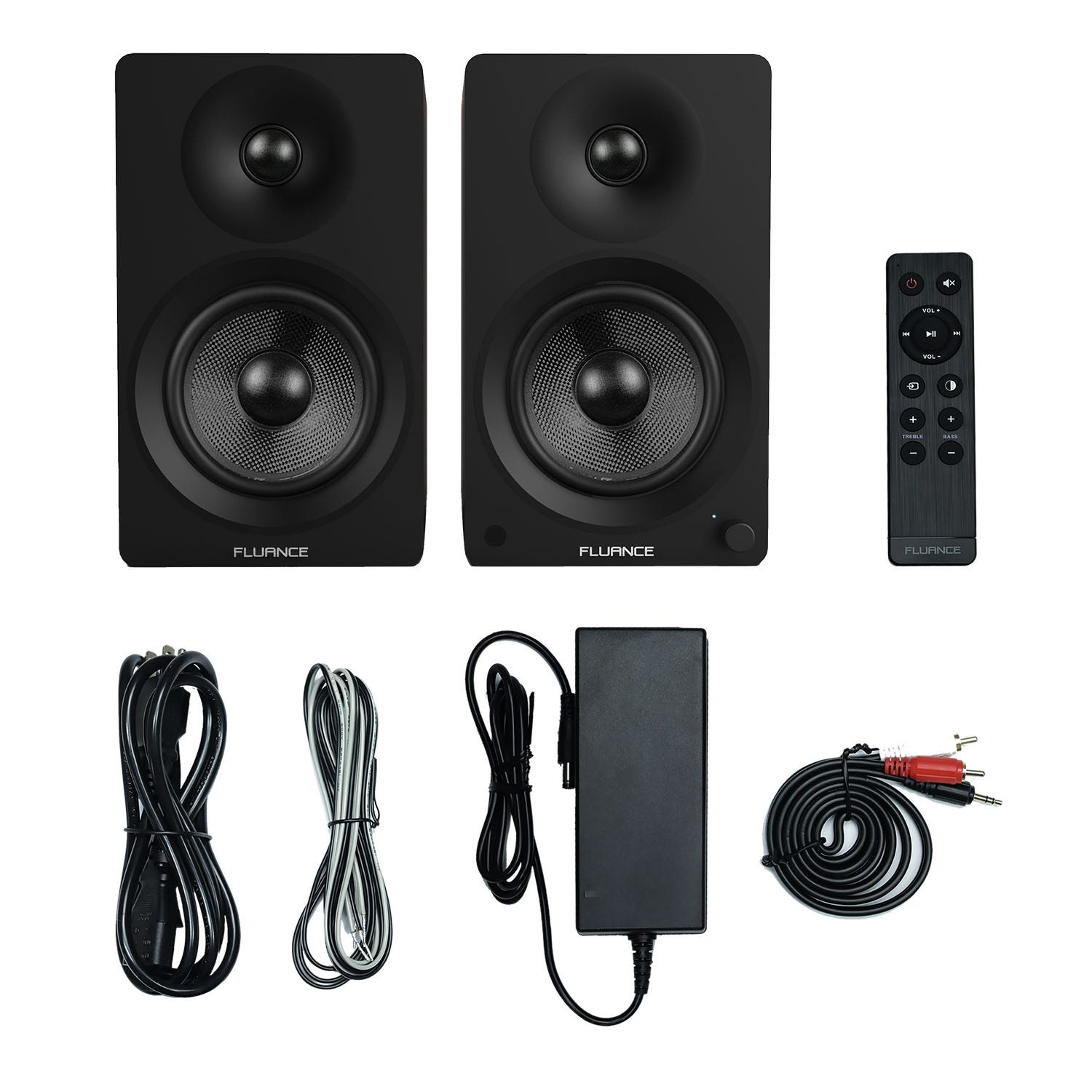 Speaker Configuration
2 Way – 2 Driver Powered Bookshelf Speaker System with Integrated Amplifier (Pair)
Bluetooth
Yes; aptX Codec
Inputs
RCA L/R, Digital Toslink Optical, Micro USB
Tweeter
1 inch Silk Soft Dome Ferrofluid Cooled
Woofer
6.5 inch Woven, Glass Fiber Composite Drivers with Butyl Rubber Surrounds
Amplifier Power
Class D 100 Watts Continuous Average Output (2x 50 watts)
Frequency Response
35Hz – 20KHz (DSP Virtual Sound)
Internal DAC
Cirrus Logic CS8416
Internal Lead Wire
18 gauge Internal Lead Wire to Reduce Signal Degradation
Power
Input: 100-240V AC (50/60Hz); Output: 24V 3.0A
Crossover Frequency
2600Hz Phase Coherent – PCB Mounted Circuitry
Enclosure
Acoustic Suspension Design
Dimensions
13.1 x 7.8 x 9.2 inches / 33.3 x 19.8 x 23.4 cm (HxWxD)
Speaker Weight
Active Speaker: 14.55 lbs
Passive Speaker: 14.1 lbs
Speaker Type
Bookshelf
Certifications
ICES, FCC Certified, ETL/CETL
Subwoofer Output
Yes
Total Harmonic Distortion (THD)
<0.3%
WiFi Casting
Pairs via Bluetooth with Google Home, Amazon Echo and AppleTV (Ai60 is not a WiFi speaker)
Frequency Response Graph

Click to Expand

Fluance Speaker Size Comparison Chart

UPC
871363024794
What's Included

Ai60 Speaker Line Out

Click to Expand

Fluance Ai60 Powered Bookshelf Speakers (pair)
Remote Control
2x AAA Batteries
8ft 100-240V Power Adapter
8ft 18 Gauge Speaker Wire
3ft 3.5mm Aux to RCA Cable
Quick Start Guide
Fluance Catalog
Lifetime Customer Support
2 Year Manufacturer's Warranty
Press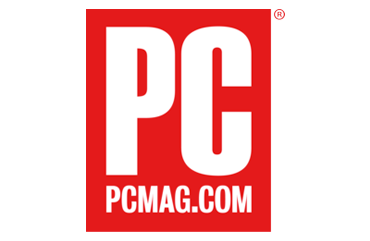 PC Mag Reviews the Ai60 Bookshelf Speakers
"The Ai60 speakers can get exceptionally loud, and on tracks with intense sub-bass content... the drivers deliver powerful bass response."

Read Full Review



The Soundbar Annihilator - Review by Joe N Tell
"This thing can actually play down to 35 Hz and at significantly loud volumes - that is a huge surprise"


Customer Reviews
Adam S

September 24, 2020

Ontario, Canada

Simply amazing! Incredible range and bass even in my studio space with 11' ceilings! Crisp and detailed sound at any distance.

Adam S

5

Greg O

September 22, 2020

Nova Scotia, Canada

The Ai60's are my latest and 3rd Fluance product that I have purchased and as usual they shine just like the others! I am extremely satisfied with these powered speakers and I have them set up in my office.. If you are in the market for powered speakers then look no further and get a pair of the Ai60's

Greg O

5

Geo T.

September 20, 2020

Ontario, Canada

Good sounding speakers overall with good build quality, easy setup and use. Was very easy to setup the bluetooth and function is great.

Geo T.

4

Karl G. W.

September 1, 2020

North Carolina, United States

These were purchased to replace a set of far more expensive non working Klipsch powered bookshelf speakers and I couldn't be happier. I had my sights on the Ai40's but they were unavailable in the finish (Bamboo/White) I wanted and I am glad I upgraded. Unfortunately for Fluance, I don't need to purchase a sub woofer now as the base response in the Ai60's is excellent. I have them hooked up a custom built PC via the included RCA cable. A tiny complaint was that the hoped for Optical cable wasn't included. Other than that, big thumbs up!

Karl G. W.

5

Sean, M

September 1, 2020

New York, United States

The speakers are definitely not conventional when it comes to setting them up in regards to older speakers to a receiver, but once I figured out the best layout for my personal needs, it was a breeze. The bass is fantastic and the sound quality that these small speakers produce is incredible, especially putting them on opposite sides of my room. Overall, the speakers work incredibly well and as introductory speakers and my first purchase from fluance, I have to say that they are one of the best sets of speakers I've ever used.

Sean, M

5

Linda

August 28, 2020

California, United States

Super Easy to Set Up
Even my parents are able to use it!
I am new to the powered speaker world and am super impressed and a convert!

Linda

5

Tanner,D

August 20, 2020

Kansas, United States

These are a great replacement for a soundbar or a standard 2.X passive setup. I wanted to simply my media setup but still get good sound for music, games, movies, etc. I current setup is:

Optical for TV
RCA for turntable
USB for raspberry pi with Spotify client running

Pros:
-Sound: Great amount of bass. I live in an apartment so it's the perfect amount that you can hear but doesn't shake the walls, although you could easily add a sub if you'd like. Where you will really see the differences between these and a soundbar is in the mid-bass / mid frequencies. I actually had a soundbar side by side with the ai60s and the lack of sound in the bar/sub crossover region was obvious.
-Nice variety of inputs
-Hits a solid price point between lower end speakers (Edifier) and upper end (Kanto).

Cons:
-Dialogue can be harder to hear at lower volumes (result of DSP I believe). Wish there was more tuning the end user could do on the DSP/equalizer part.
-No auto on/off. This might not be a problem for some people but this is one of those nice features that other speakers and soundbars often have. It'd be nice not having to pick up the remote as much.

Neutrals (extra thoughts):
-Wish there was a solid white colorway

Tanner,D

4

Mike

August 18, 2020

Ohio, United States

I was not able to update my previous review regarding a tweeter issue, so wanted to post another review. Fluance reached out via email after my speakers had a tweeter issue out of the box. We did some initial troubleshooting, and it was determined they needed to be shipped back. Long story short, I had an easy return process and a new pair of speakers arrived less than a week after the return. Great customer service! I have the new pair set up and they sound fantastic. If you are a spotify user, there are some great playlists for "speaker test tracks" and I tried a few different tracks to get them dialed in. I have the bass set at the halfway mark (+5) and the treble setting a bit higher (+6) and found this to be my favorite for my environment. The bass is very punchy. Guitar and vocals are excellent. Very heavy and well-made, they look great in my listening room! I think they'll get even better with more playing time. The remote is great. Wish there was a dial or indicator for bass and treble as you have to count light blinks to know your settings. I was so excited to use these speakers, I am glad my initial issue was resolved and I can enjoy these. Great value for the $.

Mike

5

Michael L

August 12, 2020

California, United States

Love these powered speakers! I have them in cabinets since they are enclosed so they can be hidden. Using these speakers for my tv and a lot of music listening with Bluetooth and turntable.

Michael L

5

Max

July 27, 2020

I use these hooked up to my TV for movies and spotify, and they work beautifully. For my two bedroom apartment, they really fill the space.Easy setup, beautiful product.

Max

5

Alexander A

July 26, 2020

These speakers are good but I definitely get odd variances in volume - good for casual listening, but I would get a seperate amp and speaker for hifi

Alexander A

4

J. W

July 26, 2020

I was so excited for these as they had (almost) everything I wanted and looked great to boot. I read a lot of reviews and watched some videos and decided they would work for my setup (small living room, wishing to connect a turntable but also have bluetooth connectivity from my phone). For reference, my other listening setups are a pair of self-powered Equator D5 studio monitors (for mixing music, but I've also used them just for listening) and a 30-year-old pair of passive Bose 301s (no Bose haters, please -- if you're moving around a room and not sitting front and center, they can be quite nice).The good:- I thought the treble was fairly well-balanced- they look GREAT- easy connectivity- not too bigThe bad:- With bluetooth connected, the mid-bass was so prominent it gave me a headache after a few minutes, even at modest volumes. It sounds like the DSP was designed by a bass player who thought they needed to be turned up in every song. Even with the bass control turned completely down, it was overdone. Was this to please people who don't have a subwoofer? It didn't work. The bass is flubby and annoying, not tight like I'd expect from a closed speaker without ports. I tried isolating the speakers on stands and pads, moving them away from walls, moving them low and high...it's bass: it gets around. No luck. STRANGELY, this is less of a problem with the RCA input that I was driving from my turntable, though still there. Anyway, these have to go back. :(- Smaller issue: you can't switch which speaker is left vs. right, which was unfortunate for my listening setup and locations of my outlets (the right speaker plugs into the outlet) but not a deal-breaker.Overall: I'm assuming these were made for people to enjoy with movies? I don't understand why the bass is so prominent. Upon reading some more in-depth reviews of the frequency response, I see that the bass is, indeed, overstated at lower volumes. Sorry, Fluance, I can't listen at 10 all the time. I really, really wanted these to work, but the bass headaches will win out.

J. W

3

HYO

July 24, 2020

New Jersey, United States

Excellent bass - very smooth, very tight. Compliments my rt81 turntable.

HYO

5

Crystal, P

July 22, 2020

California, United States

RT80 Turntable and Ai60 powered bookshelf speakers work great together. Sound quality too a smooth and the price point is very affordable. Overall I am very pleased with my purchase.

Crystal, P

5

Ron C

July 12, 2020

These speakers are a great value for the money. The sound quality is crisp & clear. Spaced evenly in the room, the balance from L to R is well balanced.

See all reviews

Ron C

5
Resources
Guides
Manual
FAQs
What's the difference between the Ai40 and Ai60? ▼
Model
Ai40
Ai60
Drivers
1" Tweeter,
5" Woofer
1" Tweeter
6.5" Woofer
Frequency Response
40Hz – 20KHz
(DSP Virtual Sound Perceived by Ear)
35Hz – 20KHz
(DSP Virtual Sound Perceived by Ear)
Connections (Input)
RCA L/R (Aux to RCA cable included)
RCA L/R (Aux to RCA cable included) Toslink Optical
Micro USB
Size HxLxW
10.9" x 6.5" x 7.6"
13.1" x 7.8" x 9.2"
Weight
15.1 lbs
29.3 lbs
Amplifier
Class D 70 Watts Continuous Average Output (2x 35 watts)
Class D 100 Watts Continuous Average Output (2x 50 watts)
Sub Out
No
Yes
What can I connect to Ai60? ▼
Ai60 includes inputs for USB audio from a computer, Toslink Optical for connection to a TV and RCA L/R (3.5mm Aux to RCA cable included).
Some devices you can connect are:
- Turntables
- Smartphones and MP3 Players
- Laptops or Desktop computers
- Game Consoles
- Televisions
Can I connect a subwoofer to Ai60? ▼

Yes! One of the most common requests after the launch of Ai40 was a Sub Out connection. This has been included on the Ai60 which matches up great with the Fluance DB10!
 
Do I need an amp or receiver with Ai60? ▼

Absolutely not! The Ai60 Powered Bookshelf Speakers are powered by a 100-Watt amplifier built into the right speaker, this provides power to the left speaker through the included 18 gauge speaker wire!
 
Can I connect Ai60 speakers to my TV? ▼

Yes! Using the Toslink Optical connection, you can connect your TV directly to your Ai60 Speakers! When using the speakers this way, it will be important to set you TV audio output to PCM or Stereo as Ai60 does not support Dolby or surround options.


Does Ai60 have a preamp for my turntable? ▼

While the Ai60 does not include an internal preamp for use with a turntable, those with built-in preamps such as the Classic (RT80) and Elite (RT81) will not require additional equipment to be played over the Ai60 speakers.
To maintain the cleanest signal path, the Reference Series (RT82 to RT85) will require an external preamp.


Articles from our experts