 Ai41 Powered 5" Stereo Bookshelf Speakers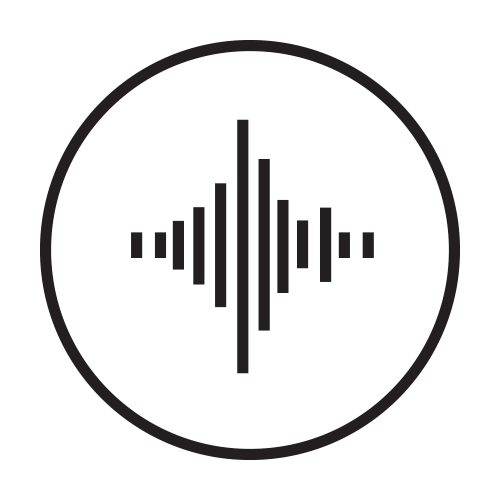 UNPARALLELED PERFORMANCE
With an integrated 90W amplifier, these active speakers deliver a balanced sound with refined detail and clean, room-filling stereo sound that elevates your musical experience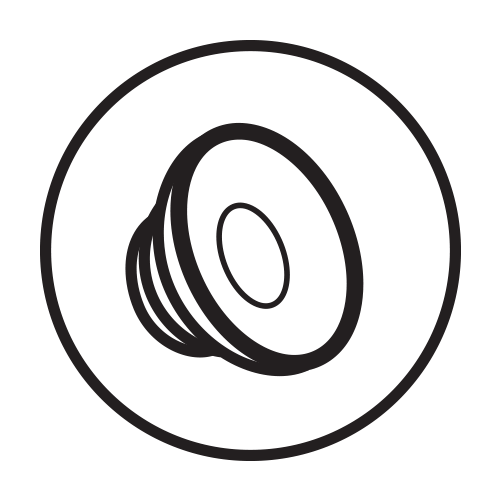 PREMIUM NEODYMIUM TWEETERS
High-performance tweeters produce an immersive stereo soundstage while providing spacious off axis dispersion allowing you to hear beautifully expressed highs

RICH AND NATURAL MIDRANGE
Light and rigid 5-inch woven glass fiber drivers produce detailed midrange frequencies and clean undistorted bass with stunning acoustic accuracy

PRECISION-CRAFTED WOOD CABINETS
Enjoy warm sound from the internally braced MDF wood cabinets, meticulously engineered to remove unwanted resonances with a rear bass port for full and natural bass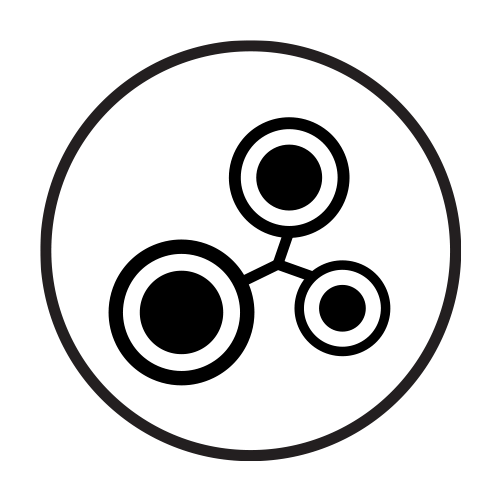 VERSATILE MUSIC CONNECTIVITY
Easily connect to your audio source through RCA and Optical inputs or Bluetooth 5.0 for wireless streaming without the need for a separate amplifier or receiver, and add more bass with the subwoofer out
Overview
Specifications Speaker Configuration
2 Way – 2 Driver Bookshelf Speaker System with Integrated Amplifier (Pair)
Bluetooth
Yes, Bluetooth 5.0
Inputs
RCA L/R, Bluetooth, & Digital Optical TOSLINK
Tweeter
1 inch Silk Soft Dome Neodymium Ferrofluid Cooled
Woofer
5 inch Woven, Glass Fiber Composite Driver with Butyl Rubber Surrounds
Amplifier Power
Class D 90 Watts Continuous Average Output (2x 45 watts RMS)
Frequency Response
35Hz – 20KHz (DSP Enhanced)
Internal DAC
Yes
Internal Lead Wire
18 gauge Internal Lead Wire to Reduce Signal Degradation
Power
Input: 100-240V AC (50/60Hz)
Output: 19V 3.15A
Crossover Frequency
2800Hz Phase Coherent 12dB/Oct – PCB Mounted Circuitry
Enclosure
Tuned Rear Port Bass Reflex Design Dampened
Dimensions
10.9 x 6.5 x 7.6 inches / 27.7 x 16.5 x 19.3 cm (HxWxD)
Speaker Weight
Active Speaker: 8.52 lbs (3.86 kg)
Passive Speaker: 7.44 lbs (3.37 kg)
Speaker Type
Bookshelf
Phono Preamp
No
Certifications
cTUVus+CB, ICES, FCC Certified
Subwoofer Output
Yes, 80 Hz Low-pass Frequency Cutoff
Total Harmonic Distortion (THD)
<0.3% (THD+N 1%)
WiFi Casting
Pairs via Bluetooth with Google Home, Amazon Echo, and AppleTV (Ai41 is not a WiFi speaker)
Fluance Speaker Size Comparison Chart

UPC
061783272787
What's Included

Ai41 SPEAKER LINE OUT

Ai41 Powered Bookshelf Speakers (pair)
Remote Control
2x AAA Batteries
6ft Power Cable
8ft 18 Gauge Speaker Wire
Quick Start Guide
Fluance Catalog
Lifetime Customer Support
2 Year Manufacturer's Warranty
Press

Kris Wouk of How-To Geek
"If you're considering a Bluetooth speaker for in-home use, it's absolutely worth sacrificing the portability and choosing these speakers instead. You won't regret the decision."

Read Full Review

James Holland of TechRadar
"With a good pair of bookshelf speakers like the Fluance Ai41, you can drift away for hours listening to music."

Read Full Review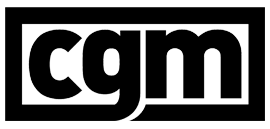 Joe Findlay of CGM
The Fluance Ai41 "balance power, bass, and presence."

Read Full Review
Customer Reviews
Birt. S

May 17, 2023

Indiana, United States

I have wanted these for the last three years and finally decided to buy them. I should had bought them before trying another brand. I have been listening to these just under a month now and I have yet to crank them up. Will I ? I don't know that I need too, these speaker are providing me with superb quality sound. I debated on these or slightly larger speakers, but for my personal setup I went with these. The bamboo white look great on my desktop too. Now I will be saving up for a subwoofer to even up the sound, just in case I decide to do so.


Birt. S

5

Pat C

April 16, 2023

Michigan, United States

Been using these speakers for a while I'm very glad I took the dive. After purchasing the RT81 turntable and connecting it to a Bose SoundWave radio I didn't think these would be that much of an improvement, but they are. These old ears are enjoying every album I have with greater appreciation. Highly recommended.

Pat C

5

G M

April 12, 2023

New Hampshire, United States

I've owned four pairs of powered speakers in this price range over the past several years, the latest being the Ai41. The others were Bose, Audioengine A2+, and JBL Control 2P. They were all connected to my desktop computer. The Ai41 is clearly superior to them all. For my purposes, I haven't found the need for a subwoofer although the connection is easy on the active speaker. Simple processing software allows me to tweak the sound I want and the speakers respond flawlessly to these adjustments. Well done Fluance!

G M

5

AudiophileNV

March 16, 2023

Nevada, United States

I'm using these speakers as desktop speakers and with a Modi+ DAC. The sound from these speakers is fantastic, and is an upgrade from the Bose Companions I had been using for a decade before.

AudiophileNV

5

richard

March 2, 2023

Illinois, United States

GREAT computer speakers. The AI41's create a nice soundstage. I also added an inexpensive Elac 10" sub to give a little bit more to the low end. The system is just wonderful. A bargain!

richard

5

Nigel

February 22, 2023

Ontario, Canada

awesome. I love supporting Canadien brands. I have the A141 5" speakers in my studio hooked up to a 10" Sub. the best sound system I have owned. i'm going to get the same set up for my TV at home.

Nigel

5

Taylor P

February 18, 2023

Ohio, United States

I've wanted a record player for years. My sweet husband accidently bought the wrongs speakers to go with my turntable, and CS assisted me in getting the correct item. It arrived sooner than expected. The whole system is WONDERFUL. Better than I could have asked for.

Taylor P

5

Haley G

January 28, 2023

Texas, United States

As a first-time record player owner, the sound out of these speakers are great and I've been loving finally getting to listen to my vinyls! Fluance's free return policy has been very helpful as I accidentally sent the first speakers to the wrong location, and then I finally got the speakers sent to me only to realize that I ordered the wrong speakers, lol (I'm dumb). But I finally have the right ones in the right place and they're amazing! They fit perfectly on my dresser and get a great sound.

Haley G

5

Bill B

January 23, 2023

Arizona, United States

I needed a near-field monitor for a new performance-grade electronic keyboard. Set on stands at ear-height and turned in at 45-degrees the AI41s are all you can ask for in a keyboard monitor. They are neutral in a piano's frequency response range, imaging is realistic, and the amplifier is strong enough to play at acoustic-piano volumes without a trace of distortion. Compared to competing powered monitors in this price range, the AI41s run circles around them in terms of driver and build qualities. What's not to love?

Bill B

5

Kira H.

January 18, 2023

South Carolina, United States

Purchased for my boyfriend for Christmas and he is blown away by the sound quality. Bought 5"speakers as well. The sound is unbelievable.

Kira H.

5

Tomasz B

January 13, 2023

New Brunswick, Canada

Unreal! I've had cheap speaker my entire life. I went down the rabbit hole one night, and must have spent a solid graveyard shift reading various reviews.
I pulled the trigger and it's the best decision I've made in a long time. I cannot believe I missed out on so much good sound.

Not only does it sound amazing, they long sharp. I mean, they look absolutely sexy.

I've now decided to go even deeper and saving up to buy a turntable.

10/0 would buy again

Tomasz B

5

Rick R.

January 11, 2023

Illinois, United States

Fit perfectly on my desk. Simple setup, as you would expect. I am going to add a small sub to fill out the sound. Great for $250!

Rick R.

5

Lorne B

December 31, 2022

Quebec, Canada

I bought these without too much expectation. My initial impressions were very positive. Nicely balanced sound for small speakers and loud enough to fill our 12'X16' open plan room. There was a problem with the first set of speakers where the optical cable could not be inserted but Dawn at customer service was very nice and quickly sent out another pair without issue.

The sound is great at moderate listening levels with a fairly compressed soundstage and a reasonable amount of bass. The mids are clear and precise and voices are projected to the fore. Perhaps a little too forward but it makes for very good movie and tv watching. The treble set at 0 is a little bright and I find that turning it down to -5 smooths out the upper frequencies without removing all the sparkle. The sound is not fatiguing at all and it's easy to listen to them for long periods. They perform very well connected to the TV with the optical cable, clear dialogue and decent but not amazing low frequency effects.

While the bass is good pairing them with a tiny REL T/Zero MKiii changed things fantastically. This little sub has transformed the sound signature. Finding the best crossover point wasn't easy but now that I have found the optimum setting the speakers no longer compress as much at higher volumes and the soundstage has opened up beautifully. The deep bass underpinning the precise mids and highs has made these a joy to listen to.

Very satisfied both with the speakers and with Fluance's quick solution to the initial QC problem.

Lorne B

5

Mr. W

December 29, 2022

We are running these speakers on a vinyl record setup and we couldn't be happier. I like to only buy quality products and for a shot in the dark with no real experience with power speakers this is one.

Mr. W

5

Tonio B.

December 29, 2022

Ontario, Canada

I am no audiophile but so far very satisfied with the speakers. Those Ai41 are definitely well built and this little Canadian tag on the back is nice touch!

Only thing I should mention (reason of 4 stars instead of 5): the manual mentions 2 'AAA' batteries are included for the remote. Well, I looked everywhere in the packaging and there are none. Anyway, no big deal since the battery compartment of the remote actually requires... a flat CR2032 instead (not included either).

See all reviews

Tonio B.

4
Resources
Manual
FAQs
How is the Ai41 different from the Ai40?
There are a number of improvements in the Ai41!

- Power increased from 70 Watts to 90 Watts
- Improved driver and audio performance
- Addition of optical and subwoofer connections
- Ported cabinet design
- Internal power supply
- Bluetooth 5.0


Can I connect these to a turntable?
Fluance Ai41 Powered Bookshelf Speakers can be connected directly to any turntable with a preamp (built-in or external).
Fluance Reference RT82-RT85 require an external preamp such as the Fluance PA10.


What connections does the Ai41 have?
The Fluance Ai41 includes the following connections:
- RCA
- Optical
- Bluetooth 5.0
- Subwoofer Output


Can I use a subwoofer with the Ai41?
Yes! The Ai41 includes a subwoofer output with an 80Hz cut off to optimize performance.


Articles from our experts