 Ai61 Powered 6.5" Stereo Bookshelf Speakers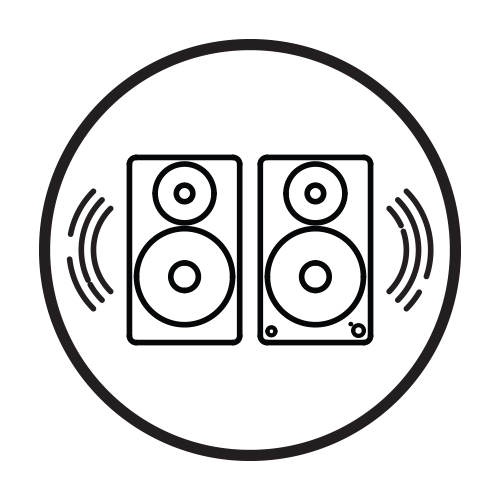 RAW POWER MEETS SUBLIME SOUND
With an integrated 120W amplifier, these active speakers deliver a true stereo sound with refined detail and powerful room-filling stereo sound that elevates your musical experience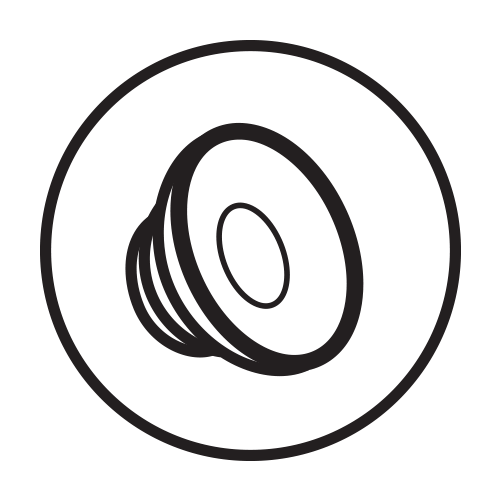 PREMIUM NEODYMIUM TWEETERS
High-performance tweeters produce an immersive stereo soundstage while providing spacious off axis dispersion allowing you to hear beautifully expressed highs

RICH AND NATURAL MIDRANGE
Light and rigid 6.5-inch woven glass fiber drivers produce detailed midrange frequencies and clean undistorted deep bass with stunning acoustic accuracy

PRECISION-CRAFTED WOOD CABINETS
Enjoy warm sound from the internally braced MDF wood cabinets, meticulously engineered to remove unwanted resonances with a rear bass port for full, deep and natural bass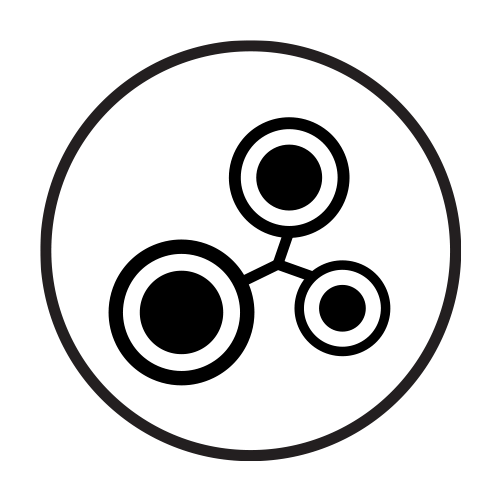 ULTIMATE MUSIC CONNECTIVITY
Easily connect to your audio source through RCA, Optical and USB Type-C inputs or Bluetooth 5 for wireless streaming without the need for a separate amplifier or receiver, and add more bass with the subwoofer out
Overview
Specifications
Speaker Configuration
2 Way – 2 Driver Powered Bookshelf Speaker System with Integrated Amplifier (Pair – 1x Active, 1x Passive)
Bluetooth
Yes, Bluetooth 5.0
Inputs
RCA L/R, Bluetooth, & Digital Optical TOSLINK, USB Type-C
Tweeter
1 inch Silk Soft Dome Neodymium Ferrofluid Cooled
Woofer
6.5 inch Woven, Glass Fiber Composite Drivers with Butyl Rubber Surrounds
Amplifier Power
Class D 120 Watts Continuous Average Output (2x 60 watts RMS)
Frequency Response
32Hz-20kHz (DSP Enhanced)
Internal DAC
Yes
Internal Lead Wire
18 gauge Internal Lead Wire to Reduce Signal Degradation
Power
Input: 100-240V AC (50/60Hz)
Crossover Frequency
2800Hz Phase Coherent 12dB/Oct – PCB Mounted Circuitry
Enclosure
Tuned Rear Port Bass Reflex Design Dampened
Dimensions
13.1 x 7.8 x 9.2 inches / 33.3 x 19.8 x 23.4 cm (HxWxD)
Speaker Weight
Active Speaker: 14.03 lbs (6.36 kg)
Passive Speaker: 13.14 lbs (5.96 kg)
Speaker Type
Bookshelf
Phono Preamp
No
Certifications
cTUVus+CB, ICES, FCC Certified
Subwoofer Output
Yes, 80 Hz Low-pass Frequency Cutoff
Total Harmonic Distortion (THD)
<0.3% (THD+ N 1%)
WiFi Casting
Pairs via Bluetooth with Google Home, Amazon Echo, and AppleTV (Ai61 is not a WiFi speaker)
Fluance Speaker Size Comparison Chart

UPC
061783272817
What's Included

Ai61 SPEAKER LINE OUT

Ai61 Powered Bookshelf Speakers (pair)
Remote Control
2x AAA Batteries
6ft Power Cable
8ft 18 Gauge Speaker Wire
Quick Start Guide
Fluance Catalog
Lifetime Customer Support
2 Year Manufacturer's Warranty
Press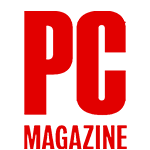 Tim Gideon of PC Mag
"The Fluance Ai61 speakers deliver rich, crisp, and detailed audio that is highly adjustable."

Read Full Review

Brad Moon of GeekDad
"The Fluance Ai61 powered bookshelf speakers are an easy recommendation."

Read Full Review
Customer Reviews
Michael D K

February 23, 2023

Illinois, United States

Quality equipment

Michael D K

4

JUVENTINO R

January 31, 2023

California, United States

I just bought these speakers, and I am still in the process of the break in period. But I must admit the sound keeps on getting better, crisper, amazing tones. I always thought, it was a cliché. " oh it's like hearing my vinyl records for the first time!! ". But nothing could be further from the truth!! I love these speakers. And I just ordered the 10" subwoofer to complement my powered speakers. Can't wait to connect them!!

JUVENTINO R

5

Jeff T

January 19, 2023

New York, United States

Very pleased with both the turntable and 4 speakers. Shippers screwed up one box of speakers which Fluance quickly corrected. Excellent products and customer service. Many thanks.

Jeff T

5

Den

January 14, 2023

New Mexico, United States

High quality book shelf speakers with a deep rich sound. Set up was easy.

Den

5

David

January 12, 2023

Ontario, Canada

Incredible speakers, easy purchase and delivery, extremely functional with included cable and remote and Bluetooth capability - most importantly sound is noticeably improved from previous Mission speakers. Thank you!

David

5

Joe W.

January 12, 2023

Michigan, United States

I'm so happy I ordered these speakers. They look and sound incredible! I love the connection options and the sound that they produce (connected to my RT84 and PA10 preamp. They have given great sound from Coltrane to Soundgarden and more. The remote and connection options sold me. I love being able to connect via bluetooth, RCA, optical, or USB.

Joe W.

5

RobF

December 31, 2022

Oregon, United States

Purchased to be used as iMac stereo speakers (thanks to USB-C.) I let them break in a while before really judging. I'm no pro, but these sound very high quality for the price. The sound is rich and well-balanced. Thanks for a solid product with options other than Black!

RobF

5

Ward C

December 30, 2022

British Columbia, Canada

Bought a pair of Ai61 along with the RT82, and the pre-amp. Sounded really good, but was lacking bottom end. Didn't like the looks of the subs that Fluance sells, so I looked at another Canadian company, Kanto. Have to say that the Sub8 doesn't overpower the Ai61s, they compliment each other well.

Ward C

5

Jason

December 12, 2022

Ontario, Canada

Im not an audiophile. These aren't geared towards audiophiles, so it was a fair start. They aren't even broken in yet and i love them. The sound is great, has a sub out, a remote. Also my primary concern was space then sound then everything else [small apartment], and while these are a bit bigger than i thought, their size to sound is unbelievable. Finally was price, and these are probably the best sounding powered speakers you can get for the price

Jason

5

Mario C

November 12, 2022

I got them for my turntable and the ay are clear brassy and loud, I feel sorry sometimes for my neighbors.

Mario C

5

J. K

October 22, 2022

Almost immediately I experienced some crosstalk issues when connecting to both RCA and USB inputs. Wasn't a huge dealbreaker because the quality of the speakers and sound was excellent for the cost, so I would simply manually unplug the inputs to avoid this issue. After a couple of months I experienced more serious issues but was beyond the Amazon return period, so I reached out to Fluance customer support. The process starts with run-of-the-mill tips (unplug everything, switch cables, etc). After about 6 to 7 interactions where I posted videos and emails to support, I was issued a RMA to resend the speakers for a refund.Unfortunately you must pay for the packing and freight to return the product, but MORE IMPORTANTLY Fluance will decide what to do when they receive the return. So the final decision rests on them to either provide you with a new product or return the defective one right back to you.Because of their terms and conditions, I opted to throw them out. I had already invested 3 to 4 hours of time back and forth with their customer service team, purchase $30 to $40 of different cables, but I was not going to invest another $60 to ship these back to them only to have them "potentially" replace their defective product. I purchased another powered speaker system instead.

J. K

2

Rebecca

October 14, 2022

Ontario, Canada

My A161 speakers are amazing!! Also super easy to set up. I have the white with walnut finish and they look so nice. I don't think you can find a better price for this kind of sound!

Rebecca

5

Amazon Customer

October 8, 2022

I have been looking for a stereo system that is moderately priced and sounds good. These speakers are easy to set up and sound like you are in a music hall. I love them.

Amazon Customer

5

Kris

October 4, 2022

it seems like they sent me a defective product. sound clips so I cant really enjoy them after a specific volume. very disappointed because I am on the hook for hefty return shipping fees. it is a big and heavy box. I wish Amazon and or the seller can disclose in the heading somewhere. I am an Amazon Prime member. Very disappointing purchase.

Kris

1

Jose m

May 24, 2022

I like the sound

See all reviews

Jose m

4
Resources
Manual
FAQs
How is the Ai61 different from the Ai60?
There are a number of improvements in the Ai61!

- Power increased from 100 Watts to 120 Watts - Improved driver and audio performance - USB input updated to USB-C - Ported cabinet design - Internal power supply - Bluetooth 5.0
Can I connect these to a turntable?
Fluance Ai61 Powered Bookshelf Speakers can be connected directly to any turntable with a preamp (built-in or external). Fluance Reference RT82-RT85 require an external preamp such as the Fluance PA10.


What connections does the Ai61 have?
The Fluance Ai61 includes the following connections:
- RCA
- Optical
- USB-C
- Bluetooth 5.0
- Subwoofer Output


Can I use a subwoofer with the Ai61?
Yes! The Ai61 includes a subwoofer output with an 80Hz cut off to optimize performance.


Articles from our experts