Overview

PREMIUM FEATURES
Down-firing 8" long-throw subwoofer for longer excursion, better linearity and deep, undistorted bass

Tuned rear bass port reflex cabinet designed for improved efficiency and controlled low-frequency response

Butyl rubber surrounds suppress unwanted cone resonances, ensuring durability and performance reliability

The copper sound-isolation floor spikes eliminate vibration absorption to aid in eradicating distortion

Bi-amp/bi-wire 5-way gold-plated binding post terminals for optimum conductivity

Binding post designed for banana plug connectors and speaker wire compatibility

Premium crossovers feature Butterworth design for audio equalization

Low diffraction flush fit removable front grilles for spacious imaging

What do you expect from your speakers?
How about the emotion and intensity of a live performance in the comfort of your own home? The Fluance® XL7F High Performance Three-way Floorstanding Loudspeakers are engineered with premium components that flawlessly cater to your audio needs. From the highest symphonic crescendos to the deepest smoothest jazz to a movie's spine-chilling sound effects, once you experience our stunning sound we think it will be the beginning of a very special relationship.

These aren't just speakers. They're a lifestyle.
The soundtrack of your life is ambitious. So are the Fluance® XL7F Floorstanding Loudspeakers. They provide superior performance at every volume level with outstanding precision and clarity, allowing you to soak up all the dramatic impact your music and movies can deliver.

Thrilling Highs
Every exhilarating cymbal clash and every spectacular trumpet note will soar high and bright with the XL7F Loudspeakers. Our superior tweeters produce high frequencies with captivating clarity at even the highest volume levels. Controlled, smooth and never too aggressive, your home theater system will deliver the high notes perfectly.

Richness in the middle
Your favorite singer's warm silky tones will make you melt. An essential component of any high-performing speaker system is the midrange driver. It's responsible for the sounds that are most easily recognized by the human ear, making any discrepancies easily noticed. The XL7F Loudspeakers deliver faithful reproduction. Enjoy every velvety nuance of every note on every track.

Deep and Lowdown
From the lowest, sexiest bass beats to the wildest explosions, you will feel every rumble. The Fluance® XL7F Loudspeaker's down-firing subwoofer has been carefully designed to achieve maximum low-frequency effect for a heart-pounding bass performance.

Made for you
This relationship was built to last. From the engineered MDF wood to the internal bracing throughout, the Fluance® XL7F Floorstanding Loudspeakers have been precision crafted to ensure the smoothest, distortion-free sound. Expertly constructed with a rich mahogany finish, as well as a glossy piano- black front baffle, these speakers look as good as they sound.

The perfect complement to an audiophile's lifestyle, you'll be enjoying cinematic performances in your home for years to come.
Press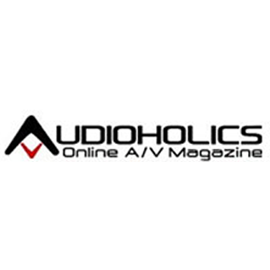 Audioholics.com Review of the Fluance XL7F Floorstanding Loudspeakers
"If you're looking for an attractive, well put together floorstanding speaker that will give you plenty of bass and good sound on the cheap, give these babies a try. Highly Recommended!"
Read the Full Review
SoundStageHifi.com Review of the Fluance XL7F Floorstanding Loudspeakers
"The Fluance XL7F is an incredible value that's worth every cent of $499.99/pair -- and far more. In fact, Fluance could easily raise the speaker's price by quite a bit and still be offering the deal of the year. (But if you don't tell them, I won't.)"
Read the Full Review

DIGITAL TRENDS Review of the Fluance XLHTB 5 Speaker Surround Sound Home Theater System
"We don't have a 'Digital Trends High Value Award,' but if we did, this system would most surely get it."
Read the Full Review
HOME THEATER FORUM Review of the Fluance XLHTB 5 Speaker Surround Sound Home Theater System
"they balance beauty, performance, and price extraordinarily well, and 99.999995% of the population would be amazed by the sound they put out. They are a tremendous value and perform well above their price-point in nearly every respect. Beat that, NASA."
Read the Full Review
Sound & Vision Review of the Fluance XLHTB 5 Speaker Surround Sound Home Theater System
"The XL7F tower speakers wouldn't look out of place alongside many $5,000-a-pair speakers."
Read the Full Review

AudioholicsLIVE Video Review of the Fluance XL7F Floorstanding Loudspeakers
"The XL7F tower speakers wouldn't look out of place alongside many $5,000-a-pair speakers."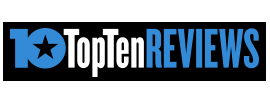 TopTenReviews.com Review of the Fluance XL7F Floorstanding Loudspeakers
"Even though these speakers are inexpensive, they do not compromise quality. These speakers provide solid sound quality and have a sturdy build."
Read the Full Review
CNET Review of the Fluance XLHTB Home Theater Speaker System
"The Fluance XLHTB is a head-turning set of speakers at a reasonable price"
Read the Full Review
Audio|Video Revolution Review of the Fluance XL7F Floorstanding Loudspeakers
""the XL7F is the best $500 speaker I have had in my system. By a long shot. "
Read the Full Review
Customer Reviews
Randal Clark

April 4, 2019

New Brunswick, Canada

I give these speakers a 5 for their category and for their Fluance in producing music the way I like to hear it; as it was played!! I have owned Klipsch; polk and paradigm towers over the past 3 years with retail prices much higher than the Fluance. Every manufacturer makes a different sound impression and I would be able to pick out the Fluance for their clarity and oomph! I power these beauties with a 500W Rotel two channel amp and it is Glorious.

Randal Clark

5

Audie

July 16, 2018

Short Version: I've had them for over a year now I love them. They're big awkward to move but they're beautiful pieces of furniture and they make a statement. The sound is big also these are truly loudspeakers. Buy a receiver that weighs more than 20 pounds to power them. Now the long version:
Design:
This is what got me to buy this speaker.
Each speaker has two separate chambers. The lower section of the speaker is a rear ported chamber with a down firing woofer the top sealed chamber has two mid ranges flanking a silk dome tweeter. They are tall narrow deep and heavy. Might not be good in homes with toddlers or rowdy people. Though the floor spikes do a good job of anchoring each speaker to my carpeted floor. Honestly they do sit pretty solid.
Appearance:
The front piano black finish is mirror like and the mahogany wrap on the body looks great. You won't mistake them for real wood veneer but the quality is evident. Wife approved. it seems they're also stylish floor standing shelves. These speakers make a statement about how you feel about sound.
Note: I havent shaken anything off the speakers yet I've tried out of curiousity.
Sound:
They work well with movies and music. I'd describe the sound as warm with a slight emphasis on the mid bass. The down firing woofer makes for a large sound stage. They have a unique sound. On Ted Nugents riffs I could hear the notes moving up and down the speaker (these puppies are tall). Adele's Hello plays to these speakers strengths if you're a fan you'll get a shiver.. Some cons are: Dialogue is a little muddied and the bass can fall apart on the deepest tones (think kettle drum). My receiver lets me dial them in though It's a nice piece of kit itself. As noted above These are old school style loudspeakers. Volume in a medium size room is not an issue.
Setup:
Pair of XL7F's powered by an Onkyo TX series receiver pushing 100w/channel that weighs 23# highly recommended. Source is a home built HTPC (unreal what it will do). Simple but powerful.
Other Thoughts:
Ain't no good video reviews on these speakers. The written review by Audioholics is very thorough and finally convinced me to buy them. Pay attention to the section about unpacking them it made my life easier. I used 12 awg wire (overkill but cheap on sale) and banana plugs for connectors (recommended). I had to expand the plugs on the banana plugs so they fit tightly into the speakers.
I also read every review on amazon and several pro reviews before purchasing these. I'm still very happy. - Verified Store

Audie

4

iSJPod

June 23, 2018

Read the reviews and made the plunge buying four of the speakers. Added two subwoofers and have a stereo that will rattle every window in the house. Quality speakers! I have had them for over a year and still am very happy with my decision to purchase them. You will not be disappointed. - Verified Store

iSJPod

5

James J

May 1, 2018

Love the performance of these speakers. Thanks Whitney for helping with the purchase. - Verified Store

James J

5

Sparky

May 1, 2018

Best speakers for the price. Very appealing in appearance. Tight sound with down firing bass speaker. - Verified Store

Sparky

5

Harsha V

April 15, 2018

I bought this for my apartment but it was way too much for my tiny place both in terms of size and sound. Fluance's support was amazing enough to help me through the returns process. Will definitely be getting this once I have my own place. The few weeks I had it I absolutely loved it. Could improve the midtones but can't really complain for the price. The downfiring speakers pack a punch though. Absolutely love the pearly white look with the screens off. - Verified Store

Harsha V

5

thexmanone

March 13, 2018

I got to say these speakers are great. You are not going to find anything better for this price. - Verified Store

thexmanone

5

ORFFC

March 4, 2018

J'ai reçu mes xlf7f aujourd'hui. Merci à Shop Tronic pour la livraison rapide.Ces enceintes xlf7f sont bien construites et de grande qualité.je suis vraiment content de la sonorité de ces hauts-parleurs même si le processus de Breakin ne fait que commencer. Après 10 heures de breakin la sonorité et l'équilibre sera encore meilleure. Le subwoofer de 8 pouces donne de belles basses bien équilibrées avec l'ensemble .Vraiment je recommande ces hauts-parleurs Fluance xl7f sans hésitation. - Verified Store

ORFFC

5

Charles M

March 1, 2018

Purchased these speakers a couple of years back. Great sound very well built attractive mahogany. Money well spent. Fluance rocks - Verified Store

Charles M

5

James

February 28, 2018

Speakers are truly amazing for the price. They really show what they got at high volume. What they say about the 10 hour 'Break in period' is true. Straight out of the box its missing the low end and some mids. Its my third day of use and they are really coming to life. Fluance website recommends to turn up the volume enough to visually see the speakers move. It helps loosen up the glue/rubber. After breaking in they are Amazing! - Verified Store

James

5

Arthur T

February 22, 2018

At first I was a little disappointed but after a lengthy listening session I realized I wasn't getting tired of the sound. Listening fatigue often sets in with other speakers but not these. The sound is very good for a pair of $500 speakers. They needed just a little extra bump on the low end so after adding a modest subwoofer all is good.

They look great as well. Slightly more imposing than desired but not too bad. - Verified Store

Arthur T

5

jim

February 12, 2018

Really nice speakers at price point. - Verified Store

jim

5

SBonafied

February 6, 2018

Excellent speakers for this price range. Not a huge drop off from a pair of B&Ws. - Verified Store

SBonafied

4

Tim M

February 1, 2018

I have only heard these great speakers but am asking why there is 2 sets of plugs in the rear of speakers - Verified Store

Tim M

5

James Michael

September 29, 2017

Bought a pair of Classic Elites a couple years ago and was really impressed. i did require a sub woofer for them but they were outstanding. when i saw the XL7F's and after seeing reviews from professionals i knew i had to have em. Ordered them on a Friday received them on Monday! Three weeks later i have no regrets!

Thanks Fluance

See all reviews

James Michael

5
Resources
Manual
FAQs
Do I need a receiver/amplifier for these speakers?
All Fluance passive speakers (unpowered) require a receiver or amplifier to provide them power and a connection to your home theater or media setup.

For more information on how to match your speakers and amplifier, please see our video:
What size speaker wire do I need?
At Fluance, we recommend using 12 gauge speaker wire to get the best performance from your speakers.