 RT85 Reference High Fidelity Vinyl Turntable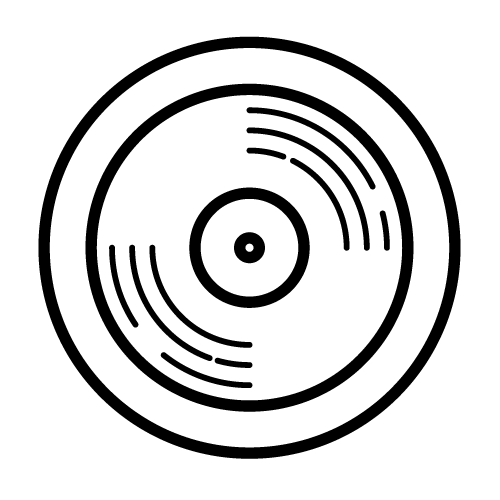 PURE ANALOG PERFORMANCE
The definitive vinyl record listening experience for beautifully warm and natural music, transporting you into the center of the performance

EXCEPTIONAL MUSICAL ACCURACY
Immerse yourself in the detailed high resolution sound of the Ortofon 2M Blue elliptical cartridge delivering improved linearity, higher channel separation and reduced distortion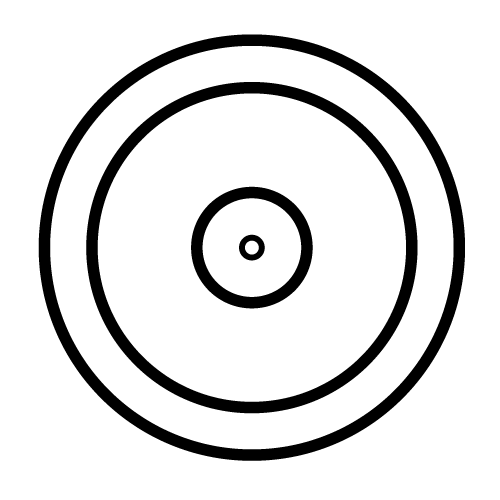 HIGH DENSITY ACRYLIC PLATTER
The greater mass of the acrylic platter damps unwanted vibrations resulting in a more 3-dimentional sound with tighter bass, a fuller midrange, and overall improved clarity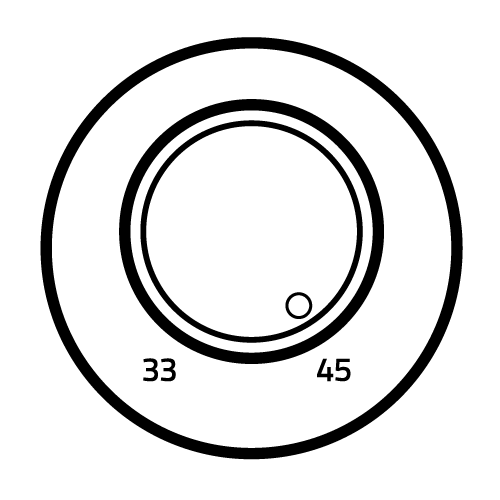 SPEED CONTROL FOR PRECISION PLAYBACK
The isolated motor prevents unwanted vibrations and noise while the speed control mechanism ensures consistent platter velocity (0.07% Wow/Flutter)

SOLID WOOD PLINTH
Revel in the gorgeous solid wood cabinet and adjustable resonance damping feet, ensuring superior isolation from unwanted micro-vibrations (Note: phono preamp not included)
Overview
UNPARALLELED VINYL MUSIC PLAYBACK
Specifications
Cabinet Specifications
▼
Cabinet Material
MDF
Finish
High Gloss Walnut Real Wood Veneer
Dust Cover
Yes - Tinted
Turntable Specifications
▼
Drive System
Belt Drive
Motor
DC Motor with Servo Controller Analyzes motor speed 500 times/sec
Motor Isolation
Under-mounted 7-point silicone isolation with decoupling isolation ring
Speed
33 1/3 RPM, 45 RPM
Speed Variation
0.10%
Wow and Flutter
0.07%
Signal-to-Noise Ratio (Weighted)
76 dB
Signal-to-Noise Ratio (Unweighted)
65 dB
Platter
Acrylic
Diameter of Platter
12 inches (30 cm)
Weight of Platter
3 lbs (1.5 kg)
Height of Platter
0.62 inches (16 mm)
Auto-Stop
Yes
Turntable Mat
Not Required
Tonearm Specifications
▼
Tonearm Type
Static Balanced, S-Type
Supported Cartridge Weight
0.18 – 0.25 oz (5.0 – 7.5 g)
Counterweight
Yes – 3.60 oz (102 g) - Adjustable
Anti-skating Adjustment
Yes – Adjustable
Pivot Bearing
Yes
Cueing Lever
Yes
Tonearm Material
Aluminum
Tonearm Wire
36 AWG Litz Cable / 7 Strand
Effective Tonearm Mass
0.97 oz (27.5 g)
Overhang
0.76 inches (19.2 mm)
Effective Tonearm Length
8.82 inches (224 mm)
Headshell Mount
H-4 Bayonet Mount
Cartridge Specifications
▼
Cartridge Type
Moving Magnet (MM)
Cartridge Model
Ortofon: 2M Blue
Replacement Stylus
2M Blue
Stylus
0.3 x 0.7 mil
Cantilever
Aluminum
Mount
Half-inch
Frequency Response
20 - 20,000 Hz (+2/-1 dB)
Frequency Range
20 - 25,000 Hz (-3 dB)
Channel Separation
25 dB at 1 kHz
Channel Balance
< 1.5 dB @ 1 kHz
Load Impedance/Capacitance
47k Ohms/150 - 300 pF
Output Voltage
5.5 mV
Cartridge Weight
0.25 oz (7.2g)
Headshell Weight
0.35 oz (9g)
Cartridge Height
0.71 inches (18 mm)
Recommended Tracking Force
0.06 - 0.07 oz (1.6 - 2.0 g)
Vertical Tracking Angle
20°
Rubber Belt Specifications
▼
Rubber Belt Design
Continuous loop (joint-less)
Width
0.17 inches (4.5 mm)
Length
36.02 inches (915 mm)
Thickness
0.02 inches (0.6 mm)
Output Specifications
▼
Connector
RCA (Gold-plated)
Preamp
No - Separate Phono Preamp Required
Phono Output
5.5 mV
Ground Terminal
Yes
Power Specification
▼
Input
100 – 240 V AC (50/60 Hz)
Output
12 V / 500 mA
Consumption
1.5 W
General Specifications
▼
Dimensions
5.5 x 16.5 x 13.75 inches / 14.0 x 41.9 x 34.9 cm (HxWxD)
Unit Weight
16.76 lb (7.6 kg)
Operating Temperature
41°F to 95°F (5°C to 35°C)
Wireless Playback
No (Requires Bluetooth or WiFi transmitter connected via RCA connection to transmit audio wirelessly)
Fluance Speaker Size Comparison Chart

UPC
061783270523
What's Included

RT85 Reference Turntable Line Out

Click to Expand



RT85W Turntable
Dust Cover + Hinges
Bubble Level
Headshell with Ortofon 2M Blue Cartridge
Counterweight
Acrylic Platter with Belt
100 - 240 V (50/60Hz) AC Power Adapter
3ft 90pF RCA Cable
3ft Ground Wire
45 Adaptor
Motor Pulley Cap
User Manual
Lifetime Customer Support
2 Year Manufacturer's Direct Warranty
Pro Reviews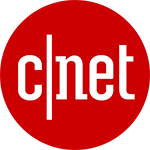 Ty Pendlebury of CNET Reviews the RT82
The Fluance RT82 "is the best overall turntable under $300... offers everything you could want"

Read Full Review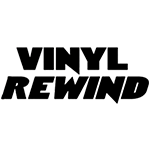 Vinyl Rewind Reviews the RT85
"I give this my highest rating of 5 pompadours out of 5"





Joe N Tell Reviews the RT82
Follow along as Joe Mariano unboxes and sets up his new RT82


Customer Reviews
Dale M

February 24, 2020

New Hampshire, United States

I recently purchased the RT85 turntable direct from Fluance. Incredible piece of equipment for $500. The platter and cartridge (Ortofon 2M Blue!) are worth over $300 alone. The table itself is pure HiFi quality. Isolation is excellent with not a hint of rumble from the pounding sound from my SVS Pinnacles. You will be hard pressed to match this table for less than a grand elsewhere. Thanks Fluance!

Dale M

5

Casey T.

February 18, 2020

Ohio, United States

This turntable in piano black is not only classy but the sound is amazing! Sold my vintage bang and olufsen for a newer better sound and have not looked back. I considered the audio Technica Brand but just couldn't get myself to buy Chinese. This RT85 is Highly recommended!

Casey T.

5

Lam L

February 10, 2020

Texas, United States

this is my fist turntable . that make me happy , very detail ,and look very good . I feel that solid

Lam L

5

Steve H

February 8, 2020

Ohio, United States

Where to start, this is my 6th turntable; Garrard SL95B, Pioneer PL-514, JVC QL-7, Denon DP-30, Project 1expression Classic in Olive wood, and this RT-85. This is my second systems turntable. The main reason I bought this table was to play used records as my MC cartridge in the Project cost more than the RT-85. The best feature on the RT-85 is the SME H-4 tone-arm mount allowing the user to change the head shell. I also bought extra head shells for other cartridges, I found the supplied wires to be of lesser quality than the head shell that came on the RT-85, which is disappointing. On the Project is a true pain to change and realign a cartridge: due to it single piece tone-arm which requires a complex alignment tool. The Fluance table should come with a real gage not a paper one you cut out of the manual; I used my mirror gage to check alignment. Denon has really nice gage set-up device that come with their cartridges look (Fluance Engineering) at a DL-110 sometime, just need the overhang dimension. The next feature on the RT-85 the acrylic platter due to increased rotating mass was a no brainer, IMO it's still too light, should be at least 6# or roughly 2.7Kg, but 3# is better than the lighter aluminum platters of the other models. The table is missing VTL and azimuth adjustment. As for the supplied cartridge, it was a surprise that it sounds as well as it does.
Matching audio equipment together makes or breaks the final sound that is reproduced, two components are the key: speakers and the cartridge. The turntable needs to have stability i.e. damping (from vibration) and rotational speed consistency, to allow the cartridge to recreate the signal from the record groove keeping the proper tonal pitch and not adding noise from vibration created by the stylus due to the vibration of the turntable. Amplification is also important distortion of the signal in gain stages of the amplifier also creates noise. I use a vintage Sony TA-F60 integrated amp. with 75 watts per channel and a THD of 0.008% at 10 watts, rarely using more than 3 watts of power. This system speakers are not the best but are Morel driver modified Bose 201 from the late seventies wall mounted. My plan is to test this RT-85/2MBlue on my main system with my Merlin Music System speakers and the Sony TA-F808ES integrated amp. The Merlin's are unforgiving speakers when it comes to weak components upstream and that a double edge sword.
On the TA-F60 system I do hear the rotational noise from the turn-table's main bearing, I expect to be more present with the Merlin's, so I'm going to us my Nakamichi SF-100 in an adapter loop to filter out this noise.
Final words: Fit and finish: I have the Walnut plinth and the edges are darker than the surface which means the stain was unevenly applied to the "WOOD", however the gloss finish looks very uniform. In general it's a very nice turntable. The S-shaped tone-arm is typical of many modern tables, too short and the bearing seems tight, at the inner grooves of the record it is likely to have ±3° of tracking error, as where a 9" arm would reduce this to ±1.5° for those who don't know this tracking error creates distortion. The dust cover it very nice as are the hinges, clue lever is plastic and has marginal damping effect when raising or lowering the arm. My table was missing parts which Julie at Fluance did send them out to me, Thanks Julie.


Steve H

4

Mark T

February 7, 2020

Indiana, United States

It sounded and looked better than I expected. I had no idea what I was missing. My records sound better than ever!

Mark T

5

Mark D.

February 7, 2020

Indiana, United States

Sounds incredible and I have been using top of line vintage turntables for many years. I was pleasantly surprised with this table. Great value for the money and a pleasure to listen to and use on a daily basis. My only comments regarding what could be better have to do with the auto stop. It was be great if it lifted up at the end of the record instead of the 30 second run on record before just stopping, but this works too. This is worth the money and better than most modern tables being offered today.

Mark D.

5

John M.

February 6, 2020

Pennsylvania, United States

You get a lot of value for $499. Plays great. Perfect for my old Rotel system. pulled my old vinyl out of storage and even bought some new vinyl. Can't go wrong.

John M.

5

Valognes pfs

February 2, 2020

Quebec, Canada

Great sounding turntable, really easy to set-up. The turntable rt85 with the PA10 is connected on a Hegel Rost with B&W 705 s2. I got real nice deep base with clear mid range and nice details. It is really amazing at this price. The rt85 can be compare with 1500$ to 2000$ turntable range. I'm really impressed. I had to contact the support center and I got and answer right a way. Great service.

Valognes pfs

5

John M

January 30, 2020

Texas, United States

Nicely engineered piece of audio equipment. Arrived a few days earlier then expected. Setup was easy and sound quality was much better than my vintage pioneer pl-600s. I ordered and received the piano black version and the finish was flawless. I can honestly recommend the RT-85. Money well spent

John M

5

Phillip W

January 30, 2020

Nebraska, United States

Outstanding Performance. Measured Speed and Noise solidifies the specs claims. There only opportunity in the future is to enhance the tonearm. The table is dead quiet. The suspension is incredible and the inclusion of this great cartridge at this price is unmatched. Checked cartridge alignment and all was spot on. I will suggest the auto-off cycle be less, but an outstanding feature! The very slow needle drop couldn't be smoother. After a few months of enjoyment now, I don't wonder in the slightest about the other tables I was considering at this price point. Congrats to Fluance for their win on the rt85 design and what ever relationship they have with Ortofon to offer the 2M blue in this package. The audio result overall is a detailed and clean uncolored reproduction of your records. Finally it is aesthetically pleasing table to look at. I recommend the walnut finish as dust and smudges are less noticeable. This is the table for the Audiophile that doesn't have the coin to really be one! Very nice.

Phillip W

4

Chris G

January 28, 2020

Ohio, United States

I never knew vinyl could sound this good! I had an entry level turntable for a few years, but after really getting into understanding turntables, I knew I was ready to step it up. The RT85 was the best reviewed turntable I could find at this price range and it does not disappoint. The beautiful wood, acrylic platter, 3M stylus all make for a beautiful setup but most importantly beautiful sound! Songs I have listened to over and over now have new life. They sound like the artist or band is in my living room with me. Thank you Fluance!

Chris G

5

Jeff V

January 28, 2020

Alberta, Canada

Package came well secured and delivered on time. Opened up to find everything as described and initial setup was easy and ordered. Had to use a tracking force gauge to insure proper weight and anti skate had to be adjusted more than what directions advised but unit is functioning great and sounds awesome. Fit and finish is great and am overall happy with purchase.

Jeff V

5

Smith

January 25, 2020

Ontario, Canada

Right from the minute you open the box, you know that this is a quality piece of equipment. Set-up was easy, although a couple of the instructions could a little clearer. Once up a running (which doesn't take long) it sounds great. I would recommend this turntable without hesitation.

Smith

5

Nick B

January 23, 2020

Massachusetts, United States

This table is well worth the money and then some.. comparatively speaking. The quality and the hardware it comes with can't be beat at this price. I

Nick B

5

Rob D

January 21, 2020

North Carolina, United States

Was on the fence about upgrading. Made a semi impulse purchase in December and haven't looked back. This was well worth it for the plunge into audiophile territory.
The main tipping point was the candid yet glowing review from Vinyl Rewind on YouTube. That was the one thing that turned me from a shopper to a buyer.
A++!


See all reviews

Rob D

5
Resources
Manual
FAQs
Do I need an amplifier for this turntable?▼
An amplifier is only needed if you're connecting the turntable to passive speakers such as the Signature Series Bookshelf Surround Speakers.
If you're looking for an option without a separate amplifier, the Ai40 Powered Bookshelf speakers fit the bill.
With the Ai40, all you need to do is connect the included RCA cables to your preamp, then to the speakers and you're ready to listen to the music the way it was meant to be heard.


Do I need a Preamp?▼

If you intend to use your Reference series turntable with powered bookshelf speakers such as our Ai40 model, a preamp will be required.
The preamp will boost the signal to line level (similar to a headphone jack) so you can play it on speakers with RCA or AUX inputs.

If you have a home theater or stereo receiver/amplifier, you will need a preamp if the amplifier does not have a PHONO input. If you have a PHONO input, you may have a preamp already built in. Be sure to refer to the manufacturer's specifications or manual for confirmation!


Why does this model not include a preamp?▼

This design choice was made with a number of factors in mind. The main reason was to separate electronics from the turntable's signal path to maintain the purity of the analog signal. Many listeners also like to customize their listening experience and choose specific components such as preamps based on unique sonic qualities. Using separate components also allows for optimization of cartridge and phono stage compatibility. If you upgrade your cartridge in the future, you can pair with an optimal phono preamp to maximize performance and achieve the sound profile you desire. !


What are the benefits of the Reference series turntables?▼
What's new!

What does it mean?

The motor is located away from the platter

Allows the use of an acrylic platter, reduced rumble at the stylus.

90pF RCA cables

Upgraded RCA cables with higher capacitance to protect and maintain the purest signal path.

No internal preamp

Provides a clean signal, with no electronics in the path for increased audio quality.

Spring loaded adjustable feet with built-in isolation

Allows the turntable to be leveled on any surface, bubble level included.
Spike-shaped feet prevent outside vibrations from affecting audio quality.

Servo controlled motor

Improves speed consistency and reduces wow and flutter by checking the speed up to 500 times per second!

Ortofon Stylus

All Reference turntables are compatible with Ortofon OM10, Blue and Red Cartridges.

112g Counterweight

Heavier counterweight to accommodate the Ortofon stylus.
More diverse upgrade options.

Compatible with an acrylic platter (included with RT85)

Heavier, denser material reduces resonance and improves speed consistency, not to mention great looks!

Customizable

All Reference turntable components are compatible with each other giving you a clear upgrade path!
What does a servo motor do?▼

We want our users to experience music the way it was meant to be heard and have pulled out all the stops for the new Reference series.
These new turntables include a servo belt drive motor.

What does this mean for you?

This means that you have a sensor checking and adjusting the speed of the motor up to 500 times a second to make sure the speed of your turntable is consistent with no manual adjustments, bringing wow and flutter under 0.7%!


Which cartridges can I use on my turntable?▼

Reference turntables are compatible and shipped with with moving magnet cartridges such as the Ortofon OM10, 2M Red and 2M Blue, giving you the ability to customize your system for top tier performance.
Cartridges must be between 3.5 to 7.5 grams to be balanced correctly.


Why is an acrylic platter better?▼

Acrylic is an extremely stable and dense material. This greatly reduces resonance that can be picked up by the cartridge from the environment such as people walking by, large vehicles passing or other sounds that create a lot of vibration.
This also gives it considerably more weight compared to an aluminum platter of the same size. The extra weight of the platter during rotation helps the platter to spin flatter and at a more consistent speed, reducing wow & flutter.


Do I need a platter mat with the acrylic platter?▼

There is no need to use a platter with the acrylic platter!
If a platter mat is used, it may interfere with the vertical tracking angle of the stylus.
Additionally, the resonance of acrylic is very close to vinyl so a mat is not needed.
As an added bonus, the acrylic looks fantastic!


Can I buy the turntable without a cartridge?▼

All Fluance Reference turntables are sold with an Orotfon cartridge included.

We do know that our users love to customize their decks and there are many options out there, so we designed our Reference series to have extensive upgrade potential! The Reference tables can easily accept other Ortofon cartridges such as the often requested 2M Bronze and Black!


Articles from our experts