 Reference High Performance 3-Way Floorstanding Loudspeakers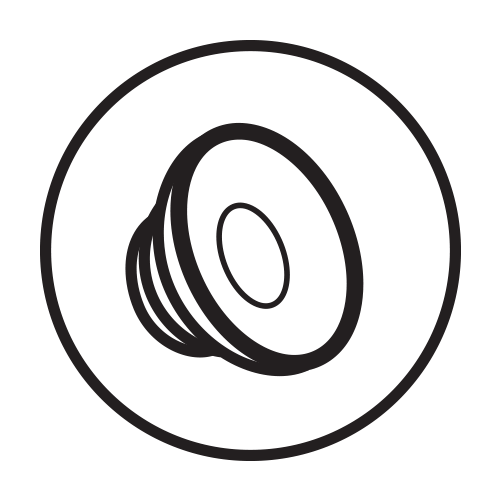 NEXT-LEVEL SOUND PERFORMANCE
Engineered with premium components to pack a powerful punch of room-filling music delivering a truly immersive home audio experience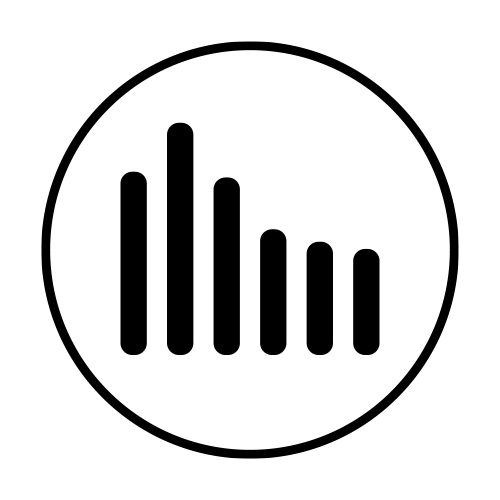 EXQUISITE BASS PERFORMANCE
Unique down-firing 8" subwoofers produce exceptionally deep and undistorted low frequency response while maintaining a minimalist footprint

RICH AND DETAILED MIDRANGE
Woven fiber drivers provide vibrational damping and optimal linear movement resulting in a faithful reproduction of the original recording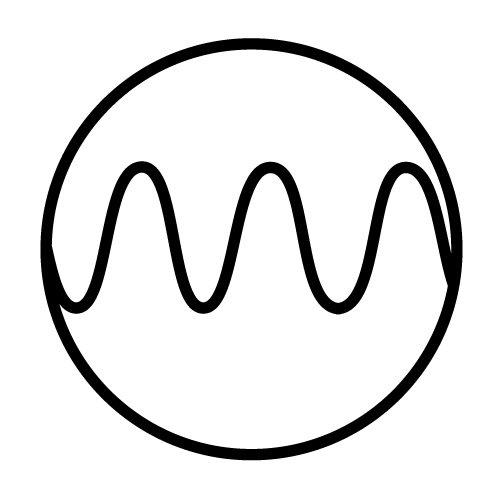 CAPTIVATING CLARITY IN THE HIGH FREQUENCIES
Silk dome neodymium tweeters produce crisp, natural highs while providing spacious off axis dispersion making every spot the sweet spot

SUPERIOR CABINET ENGINEERING
Meticulously designed enclosure with rigid internal bracing to avoid unwanted resonance and dual rear ports for controlled low-frequency response (Frequency Range 35Hz - 25KHz)
Overview
Specifications
Reference High Performance 3-Way Floorstanding Loudspeakers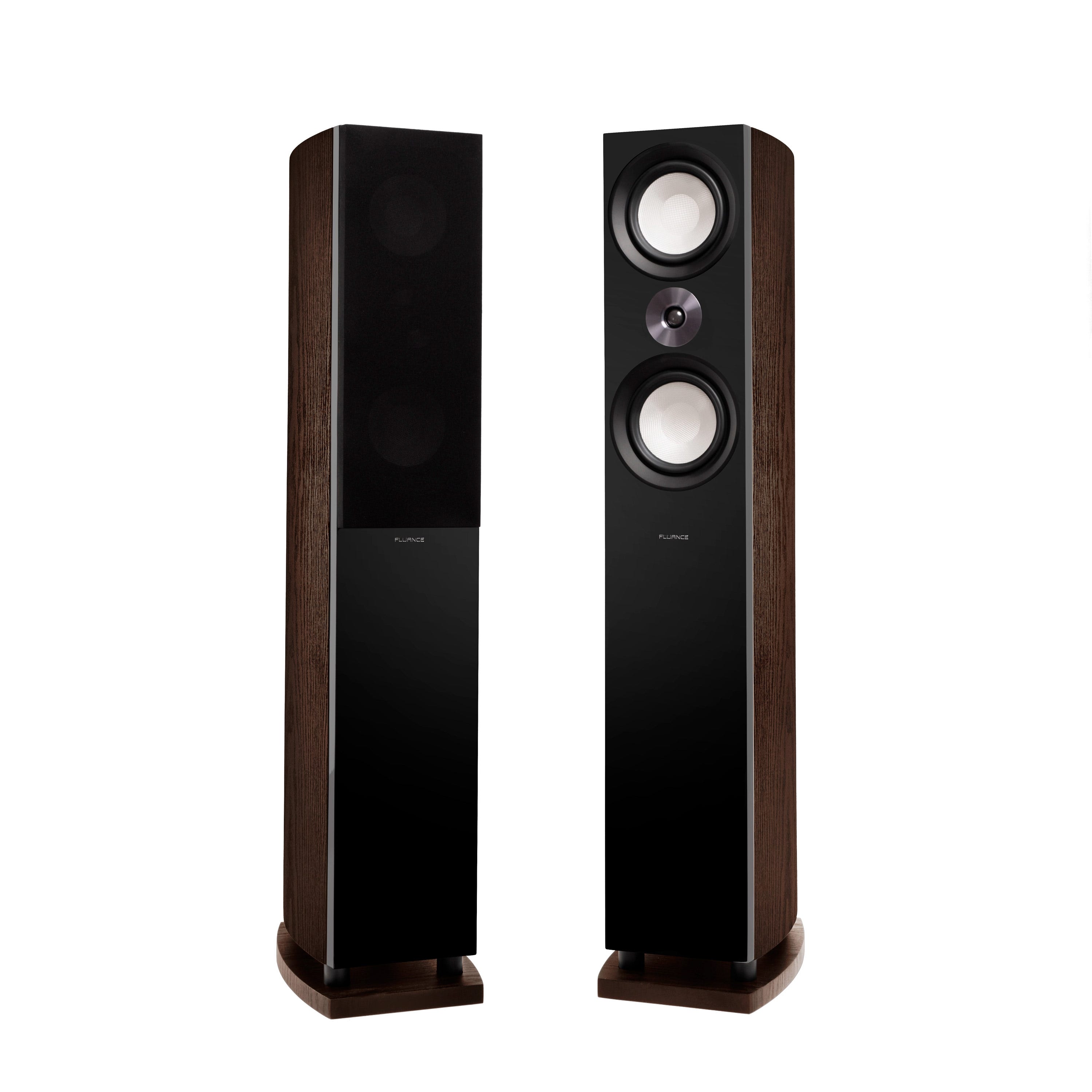 Speaker Configuration
3 Way - 4 Driver Floorstanding Main Speakers (pair)
Tweeter
1 inch Neodymium Balanced Silk Dome Ferrofluid Cooled
Midrange
Dual 6.5 inch Woven Glass Fiber Composite Drivers with Butyl Rubber Surrounds
Woofer
Isolated Down-firing 8 inch Polymer Treated High Excursion Driver with Butyl Rubber Surround
Power Handling
80 - 160 Watts RMS
Frequency Response
35Hz - 25KHz
Sensitivity
87dB @ 1W / 1m
Crossover Frequency
100/3000 Hz Phase Coherent - PCB Mounted Circuitry
Impedance
8 Ohm Compatible
Enclosure
Tuned Rear Dual Port Bass Reflex Tower Design Dampened
Dimensions
45.86 x 9.25 x 12.99 inches (HxWxD)
Speaker Weight
47.70 pounds/speaker
Series
REFERENCE
Certifications
CE Certified
DOLBY ATMOS
Ideal for use as front speakers in a Dolby Atmos Surround Sound System
Frequency Response Graph

Click to Expand

Fluance Speaker Size Comparison Chart

UPC
061783273180
What's Included

Two High Performance Floorstanding Speakers
Eight Isolation Floor Spikes
Two Magnetic Front Grills
Instruction Manual
Lifetime Customer Support
Lifetime Parts and Labor Manufacturer's Direct Warranty
Press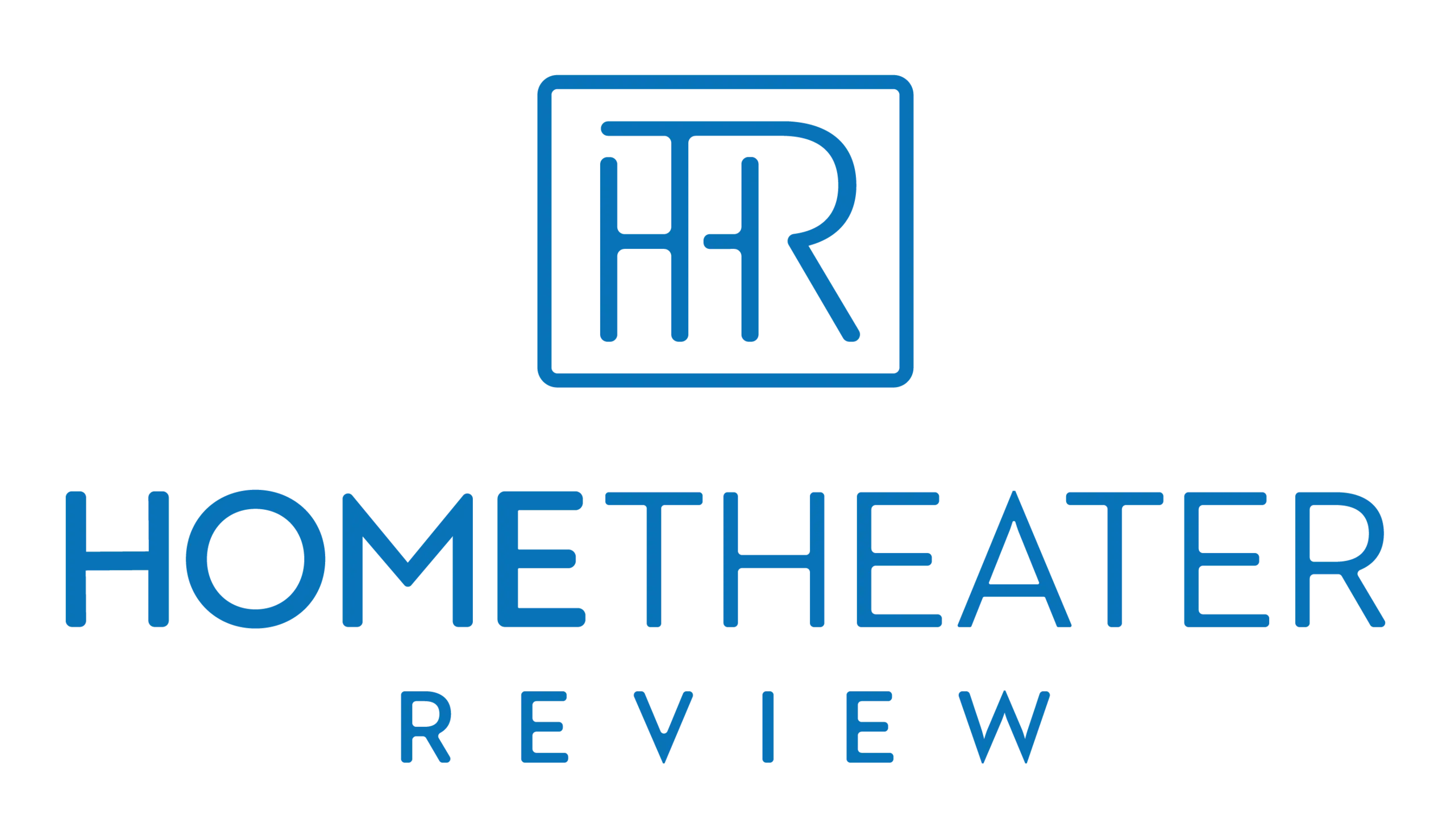 XL8F Reference Tower Speaker Review – "Handsome & Impressive Sound"
"The new Reference Towers from Fluance deliver sound and solid value and challenged what has been my standard speaker system for decades."

Read Full Review

" GREAT SPEAKERS for STEREO and HOME THEATER! "
Join Andrew Robsinson for an in-depth look at his personal thoughts of the XL8F Reference Series Floorstanding Tower Speakers audio experience.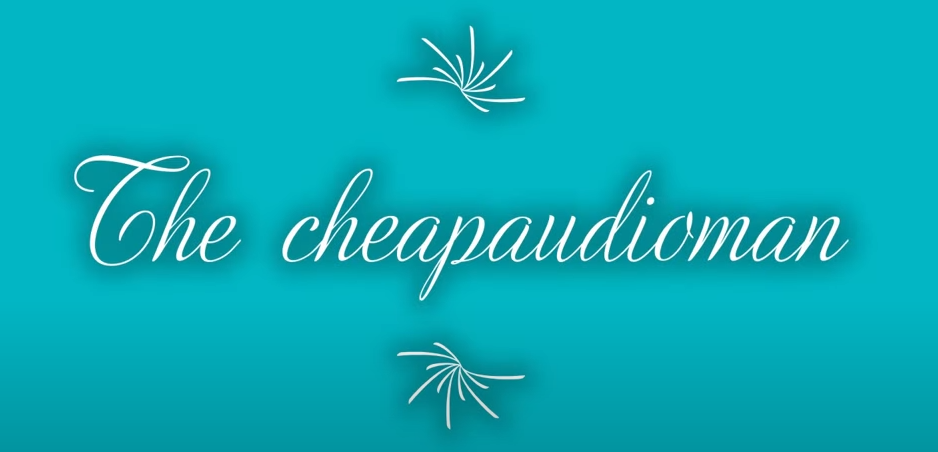 "Fluance Reference Tower and Center Review - Budget Beasts!"
" With the tower speakers, center channel, and bookshelf speakers, you have a fantastic home theater system and enjoyable music."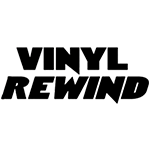 Takes the Reference Tower Speakers for a Spin
Sit back and relax with Vinyl Rewind as you are immersed in a top to bottom review of Fluance's Reference Tower Speakers.




Z Reviews - Reference Tower Speakers
Dive in with Z Reviews for an overview and test session with the Reference Tower Speakers. " These are one of the speakers I'd recommend to show you what you can do without a sub. "





Alex Hernandez Reviews the XL8F Reference Tower Speakers
"Overall, the sound these loudspeakers produce is just beautiful and beastly. They handle music amazingly well, but they also make movies sound stellar, along with games and TV."

Read Full Review
Customer Reviews
SCW

December 15, 2022

Waited a long time to pull the trigger on these, was fortunate enough to catch them on sale ($509) from $599... even at the regular price, these are terrific tower speakers. Do all the research you want, these compare to anything at this price point- you cannot beat the room-filling sound from these babies !!I'm running them as a 2 channel home theater, with the intent on going to 5 channel (no immediate need to add Sub, as the down firing woofer on these is quite plentiful) At the end of the day, you won't be disappointed until you hear what $2,000+ gets you....

SCW

5

Nick

December 13, 2022

Texas, United States

Great craftsmanship, very good sound, quick shipping, fantastic value.

Nick

5

Marc W.

December 3, 2022

Pennsylvania, United States

Embarrassingly, I have been relying on single Bluetooth speakers from the lines of Bose to listen my albums. What a mistake! My XL8s just arrived and changed my listening experience and appreciation for the artistry of my collection. It's like listening to BB King, Luciano and Bruce for the first time. Amazing speakers. I am in awe.

Marc W.

5

LENMH

November 7, 2022

I had seen a Fluance speaker a few years ago and put it in a wish list for the future. Present day, I was looking for 2 additional speakers and came across these. I remembered the name and decided to give it a try. I'm not a audiophile but I know what I like and for the price I made a great choice. They look nice and sound fantastic. FLUANCE has a new fan and I am going to purchase that Bluetooth speaker I've been saving in my wish list

LENMH

5

jeff r

November 5, 2022

Ontario, Canada

ive had them for 6 yrs they rock. i even miswired one speaker ran it for a yr full blast to drown out neighbour then fixed it . it still pounds and is clear as a bell

jeff r

5

Brady B

October 30, 2022

Texas, United States

After having these for 4-5 weeks, I am not happy with these. The speaker treble has a harshness and raspiness to them. The mid-range seems to miss part of the transition between the treble and mids. The bass is present and goes low, but doesn't have the 'punch' I have come to expect. It just doesn't hit, more rolls. I have previous Fluance speakers, that are 5-6 years old and I use them every day - the XL7S bookshelves and Signature centers. So when I was looking to upgrade my 15 year old Energy towers (before Klipsch purchased then), top of my list was Fluance. I watched a bunch of online videos and saw everyone singing praises. I believed it given my prior experience with Fluance speakers, so after listening to a bunch of options and even trying another brand (heco) in house, I pulled the trigger. These are 'okay'. But while watching movies and playing video games (in 7.1) I would notice odd sounds from time to time. It was hard to put my finger on it. So I started auditioning music with a more discerning ear. Female vocalists and acoustic guitar seem to make the issues extremely pronounced. You get crackling from both speakers and raspiness that makes it tough to listen to. I go and play the same source on Energy, Jamo, Mordaunt Short, and even some vintage define technology; no issues. Either a bad pair of speakers or my ears just don't like the new tweeters and woofers. The final straw was when I was driving my truck listening to a song I had just listened to on these towers and it sounded better in my truck than it did in my home theater. Spent the last 3 hours swapping between my old energy towers and these fluance towers and while Fluance has some benefits over the Energy's - the older Energy speakers just produce a better sound, sound stage and don't become fatiguing.

Brady B

2

H.N.

September 24, 2022

Virginia, United States

I have never had the opportunity to buy floorstanding speakers because of space limitations but oh boy… Fantastic speakers! Bought these and the center and bookshelves for my new finished basement. Still breaking them in but spent a solid 6 hours listening to these alone and their range and richness is noticeable right out of the box. Even the low end these perform well. If you are only able to have 2 speakers in you setup you would be well served by these.

H.N.

5

Mike D

September 22, 2022

Michigan, United States

Pretty much everything I expected, still only 5ish hours in so possibly some change on the horizon. But at this price point there is literally no competition.

Mike D

4

Crober W

September 2, 2022

Running the low end off of an Emotiva A2 and the top end off of an Emotiva TA1. Boom shaka laka!Huge difference from normal 2 channel power option.

Crober W

5

David

July 8, 2022

So far so great, I'm still sampling all different types of music and so far these beauties have not disappointed!

David

5

Tim E.

May 5, 2022

Ontario, Canada

The outer packaging was a little rough due to handling but the product was so impeccably packed they arrived pristine. They sound amazing and look just as good. A welcome upgrade from my bookshelf speakers.

Tim E.

5

Charlie w

March 17, 2022

I like the looks and they sound great although you will need a subwoofer for the low end bump

Charlie w

5

J. M

March 9, 2022

First of all, I purchased these based upon others reviews. I had never heard Fluance speakers before, but I wanted a true "3-way" speaker. I use these as stereo music speakers, and for my TV sound. For my taste in music (70's - 90's) these are a perfect match. I don't want base that will rattle the walls - when I went to concerts, base was not that pronounced. For music, the woofers mimic the live music for me as I heard it. I hear things now I wasn't hearing before on my LP's. Symphonies come alive - I can pick out individual instruments I couldn't before. Do I consider the bass weak ? No. On action movies, the bass is pronounced, but not overwhelming. The actors voices are clear, even with the "Explosions" going on. Once I found their positioning "sweet spot", they were perfect. Bottom line, would I buy them again ? YES.

J. M

5

John J

March 2, 2022

Pennsylvania, United States

Love them, I haven't enjoyed music since the 70's.

John J

5

Todd J

February 28, 2022

These speakers are awesome. I couldn't be happier. These speakers sound great in my gameroom. The bass is booming but the mids and highs are still perfectly balanced. These speakers are made with quality in mind.

See all reviews

Todd J

5
Resources
Manual
Guides
FAQs
What is different from the XL7 Reference Speakers?
While they follow the same form factor, the XL8 Reference Series feature improved components such as woven glass fiber composite drivers. We've also redesigned the crossover, drivers and cabinet to improve the overall performance of the entire series.
Articles from our experts