 RT80 High Fidelity Vinyl Turntable Record Player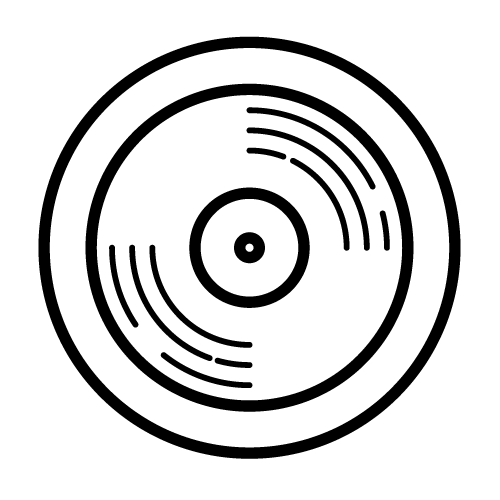 PURE ANALOG LISTENING EXPERIENCE
Premium components allow this high fidelity belt driven turntable to recreate the performance the way the artist intended

HIGH PERFORMANCE CARTRIDGE
The Audio Technica AT91 featuring a diamond tipped stylus is designed to track your record grooves with greater precision & accuracy for high definition audio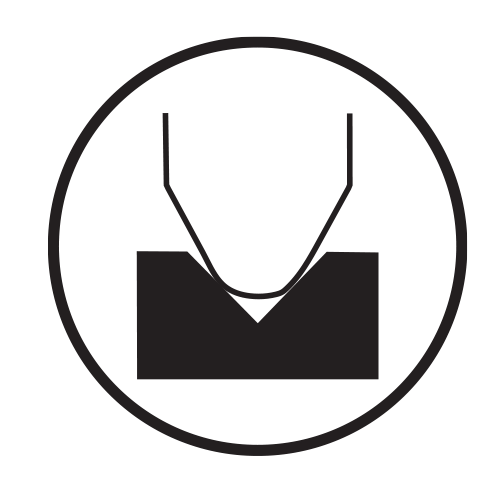 SUPERIOR RECORD TRACKING
Enjoy perfect playback using the balanced aluminum S-Type tonearm ensuring the stylus is rested deep in your record's groove, producing every audio detail indistinguishable from the original recording

WOOD PLINTH
The beautiful cabinet is crafted from engineered (MDF) wood, incorporates isolation feet, an aluminum platter and a felt platter mat which results in superior isolation from unwanted vibrations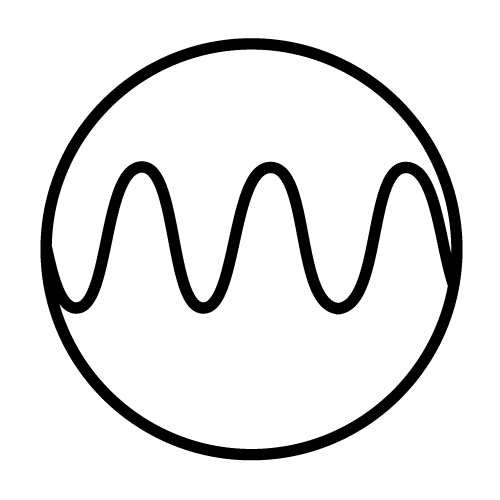 CAPTIVATING SIGNAL CLARITY
Incorporating a high quality built-in Texas Instruments preamp, ground terminal and gold plated RCA line outputs that ensures warm, true sound
Overview
UNPARALLELED VINYL MUSIC PLAYBACK
Specifications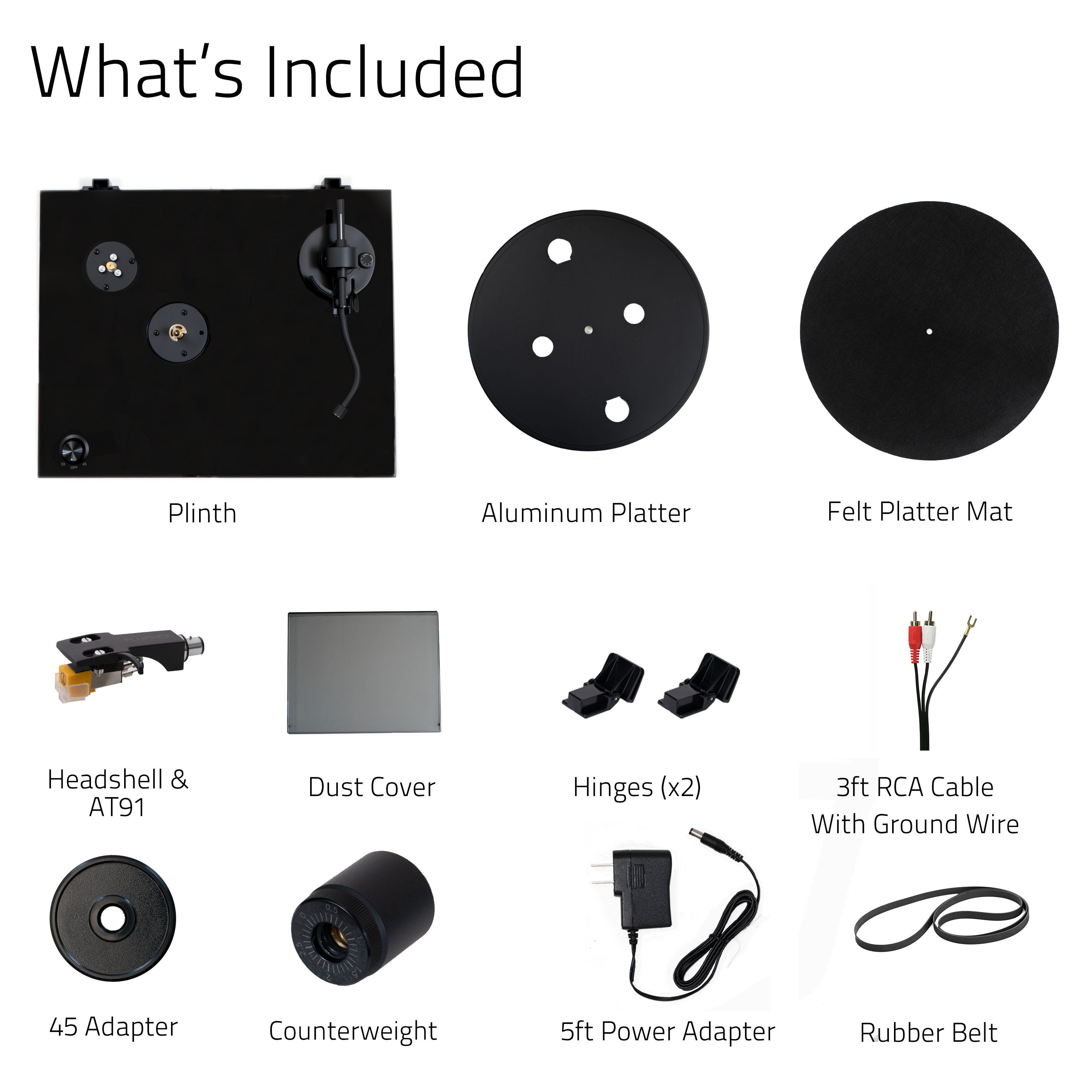 Cabinet Specifications
▼
Cabinet Material
MDF
Finish
Painted High Gloss (Black)
Dust Cover
Yes - Tinted
Turntable Specifications
▼
Drive System
Belt Drive
Motor
DC Motor
Motor Isolation
Three Point Rubber Isolation
Speed
33 1/3 RPM, 45 RPM
Speed Variation
+/-1.00% - Speed Adjustment Guide
Wow and Flutter
0.2%
Signal-to-Noise Ratio (Weighted)
67dB or higher (A-weighted, 20kHz LPF)
Signal-to-Noise Ratio (Unweighted)
60dB or higher (unweighted, 20kHz LPF)
Platter
Aluminum
Diameter of Platter
12", 30cm
Weight of Platter
1.22 lbs (553 g)
Height of Platter
0.62 inches (16 mm)
Auto-Stop
Yes
Turntable Mat
Felt
Tonearm Specifications
▼
Tonearm Type
Static Balanced, S-Type
Supported Cartridge Weight
3.5 to 6.5g
Counterweight
Yes – 3.53 oz (100 g) - Adjustable
Anti-skating Adjustment
Yes
Pivot Bearing
Yes
Cueing Lever
Yes
Tonearm Material
Aluminum
Tonearm Wire
36 AWG Litz Cable / 7 Strand
Effective Tonearm Mass
28.2 grams
Overhang
19.2mm
Effective Tonearm Length
224mm
Headshell Mount
H-4 Bayonet Mount
Tonearm Height
17mm
Cartridge Specifications
▼
Cartridge Type
Moving Magnet (MM)
Cartridge Model
Audio Technica: AT91
Replacement Stylus
ATN91
Stylus
0.6mil Bonded Conical (Diamond)
Cantilever
Carbon Fiber
Mount
Half inch
Frequency Response
20-20,000Hz
Channel Separation
18dB at 1kHz
Channel Balance
2.5dB or less at 1kHz
Load Impedance/Capacitance
47k Ohms/100pF
Output Voltage
2.5mV +/–3dB
Cartridge Weight
5.0g (+/- 0.5g)
Headshell Weight
10g
Cartridge Height
0.67 inches (17 mm)
Recommended Tracking Force
2.0g (+/–0.5g)
Vertical Tracking Angle
20 degrees
Rubber Belt Specifications
▼
Rubber Belt Design
Continuous loop (joint-less)
Width
4.5mm
Length
534.07mm
Thickness
0.6mm
Output Specifications
▼
Connector
RCA (Gold-plated)
Preamp
Yes, PHONO/LINE Switchable
Phono Output
2.5mV +/–3dB
Phono Bypass
Yes, all electronics bypassed when using external preamp
Line Output
140mV (–17dBV)
Ground Terminal
Yes
Power Specification
▼
Input
100V - 240V AC (50/60Hz)
Output
12V / 500mA
Consumption
1.5W
General Specifications
▼
Dimensions
16.5" x 5.5" x 13.75"
Certifications
FCC Certified, RoHS, CUL/UL
Unit Weight
4.5 kg (9.9 lb)
Operating Temperature
20°C
Wireless Playback
No (Requires Bluetooth or WiFi transmitter connected via RCA connection to transmit audio wirelessly)
Fluance Speaker Size Comparison Chart

UPC
061783258279
What's Included
RT80 Turntable
Dust Cover
45 Adapter
Felt Slip Mat
6ft RCA Cable With Ground Wire
100V - 240V (50/60Hz) AC Power Adapter
Quick Start Guide
Lifetime Customer Support
2 Year Manufacturer's Warranty
Press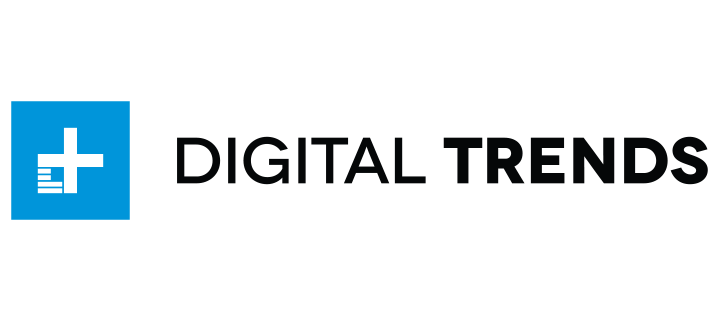 Digital Trends Review of the RT80
" If you're picking up vinyl for the first time or getting back into it, Fluance's turntables are a good starting point."
Read the Full Review
Customer Reviews
Chip W.

January 20, 2023

Maryland, United States

Beautiful design, was easy to complete assembly (10 mins at most) and sounds wonderful.

Chip W.

5

Nazar A

December 19, 2022

highly recommended. good value for money

Nazar A

5

314

December 8, 2022

I may not have bought this if I know i was going to do all the hard labor of putting it together!

314

3

john v

December 2, 2022

This is the best turntable I've ever used easy setup the sound is amazing

john v

5

Laura-Lee B

November 23, 2022

Quebec, Canada

I bought this for my son. His review: the sound is so much richer than the older model that he had. He loves it! Thank you for the quick delivery. Much appreciated.

Laura-Lee B

5

Thomas T

November 19, 2022

Texas, United States

I really like this turntable. About a year ago, I bought a U-Turn Orbit turntable. At the time, I was really considering a Fluance RT-80. I am not sure why I went with the Orbit, But I wish I would have bought the Fluance turntable to begin with. Why? 1) I really like the auto stop feature. I fall asleep a lot listening to music. 2) I like the internal belt drive of the Fluance better. The outer belt of the orbit would just fall of sometimes. I would turn the unit on, and nothing would happen, Then, I would realize the belt had come off. At a comparison, I really like the Fluance better.

Thomas T

5

Norma M

November 14, 2022

Records play smoothly! Upgraded from a Victrola to this Fluance turntable. Few struggles setting up and getting the counterweight working properly since I've never done that before. I would purchase a rubber mat for the vinyls since this set up comes with felt. Overall I highly recommend this over the cheaper Audio Technical turntables.

Norma M

4

Kevin M

November 10, 2022

Good turntable for the price

Kevin M

4

Marc M

October 23, 2022

Since first purchasing an RT80 it skips constantly the closer it gets to the center of the record. I have balanced, rebalanced and balanced again. I have tried the anti-skating set to "2" and all other settings without success. When the tonearm lever is used to lift the needle off the record a noticeable movement to the outside of the record is noted. I have tried multiple different cartridges, new and old records and verified the TT is level. Fluance "support" is laughable. I am outside of the return window other wise I would return this device. I strongly suggest you look elsewhere for a turntable as this has been nothing but problems since I purchased it.

Marc M

2

bill c

October 19, 2022

I've been looking at turntables for almost a year and couldn't make up my mind until Randy (Cheap Audio Man) on YouTube gushed on the Fluance line of turntables. What ultimately sold him is exactly what sold me. The removable headshell that allows easy needle swapping. Setup was simple, and because the price was so low, I was able to add some accessories like an acrylic, low static platter to replace the felt matt and small, reasonably priced, tube based phono preamp. I busted out my records and went crazy the night I hooked it up. The sound was clean, crisp and fairly forgiving of old vinyl. In other words, perfect for anyone with an old vinyl collection who can't afford the outrageous costs of good analog gear. Avoid those Bluetooth, USB bargain bin record players. They'll ruin your vinyl. Fluance should be commended for expanding past their speakers to provide young and old people on a budget to experience vinyl audio the way it should be, with rich, clean sound and simplified upgrade flexibility. The Fluance RT80 does have its own built in phono preamp, if you choose to use it, connect it to an AUX input on your receiver. If your receiver has its own phono input, you can hook it up there, just make sure, regardless of which preamp you're using, that you connect the ground wire or you can permanently damage your receiver.

bill c

5

Bill W

October 7, 2022

I bought this turntable on June 18, 2018 and it has been a great source of music and sound. It had worked wonderfully and it was easy to setup and I bought 2 Edifier speakers to go with it and have enjoyed the music and the turntable immensely. I did buy a rubber turntable mat separately just because people said it was better and everything is 100 % perfect. You put the needle on the record and when it comes to the end of the record the record will spin twice and the turntable shuts down till you lift the needle up to turn the record over, it does not have auto return but that does not bother me where it shuts down at the end of the record. The sound is good and the tracking is great. Works fantastic and you are getting a quality player at a good price. Would definitely by this project again. If when putting the record arm together you don't feel confident Fluance has step by step instructions on You Tube and I followed them just to make sure I did it right and work perfect. I have used this player 4 years and an excellent product, 5 stars.

Bill W

5

Peter

September 23, 2022

-

Peter

5

Tarak T

August 29, 2022

I am an ex audiophile nutjob who was asked by his daughter recently to get her a turntable and good speakers...she was not prepared for my enthusiasm and just said to "buy her something good but cheap and not to explain any of my nerdy audio information...sigh!!! Anyway, I came upon this item on Amazon and did not hear or see a whiff of it mentioned on any audio review websites, but it said free returns and so I bought this record player. I also bought a Moukie Receiver (tiny) and Moukie speakers for $70 and $60 repectively. I did not have any high hopes. It sounds very decent. Everything about the table seems just good enough. It is very light (a negative for turntables and speakers). I spiked the table it was on and there was minimal to no vibrations issues (the speakers sit on the table as well and but I had them on after market dampening feet. It sounds good and my daughter thinks is sounds great so that is a five star product. You can of course get better equipment but not for what I paid. I consider this less than $400 system a steal for its sound quality!!!

Tarak T

5

Portia p

August 24, 2022

British Columbia, Canada

Love it! Great record player! Loving playing some vinyl

Portia p

5

June

August 20, 2022

Easy to use, great sound quality. The only drawback is the tonearm does not auto return to the resting position once the LP is done playing.

See all reviews

June

4
Resources
Manual
FAQs
Does this turntable have built in speakers?
Fluance turntables do not include built in speakers.
To use a Fluance turntable, connect it to a home theater receiver or amplifier for use with passive speakers, or connect it to a set of powered speakers such as the Ai40 Powered Bookshelf Speakers.
If your receiver or speakers do not have a specific PHONO input or integrated preamp, RT80 and RT81 both include an internal preamp for quick and easy setup.
Do I need an amplifier for this turntable?
An amplifier is only needed if you're connecting the turntable to passive speakers such as the Signature Series Bookshelf Surround Speakers.
If you're looking for an option without a separate amplifier, the Ai40 Powered Bookshelf speakers fit the bill.
With the Ai40, all you need to do is connect the included RCA cables to the speakers, turn on the internal pre-amp and you're ready to listen to the music the way it was meant to be heard.
When do I use the turntable's built in preamp?
If you're using an amplifier without a phono input, or some powered speakers such as our Ai40 model, you will need to use the preamp by sliding the switch to the "LINE" position.
Can I install a different cartridge on this turntable?
The tonearm of the RT80 and RT81 model turntables is compatible with cartridges from 3.5 grams to 6.5 grams in weight.
For full instructions on this process, see our video below:
Articles from our experts