 RT85 Reference High Fidelity Vinyl Turntable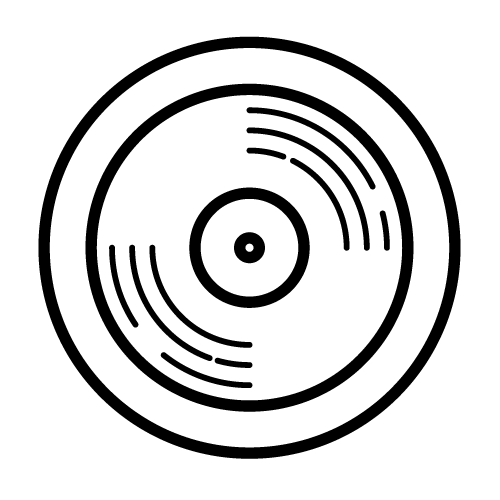 PURE ANALOG PERFORMANCE
The definitive vinyl record listening experience for beautifully warm and natural music, transporting you into the center of the performance

EXCEPTIONAL MUSICAL ACCURACY
Immerse yourself in the detailed high resolution sound of the Ortofon 2M Blue elliptical cartridge delivering improved linearity, higher channel separation and reduced distortion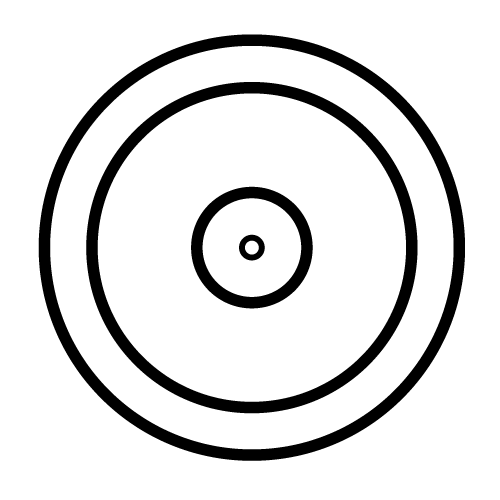 HIGH DENSITY ACRYLIC PLATTER
The greater mass of the acrylic platter damps unwanted vibrations resulting in a more 3-dimentional sound with tighter bass, a fuller midrange, and overall improved clarity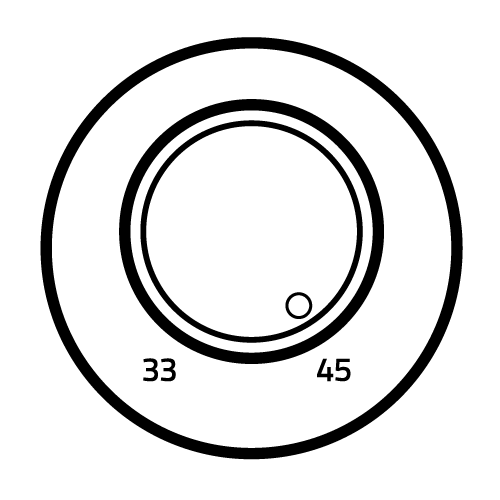 SPEED CONTROL FOR PRECISION PLAYBACK
The isolated motor prevents unwanted vibrations and noise while the speed control mechanism ensures consistent platter velocity (0.07% Wow/Flutter)

SOLID WOOD PLINTH
Revel in the gorgeous solid wood cabinet and adjustable resonance damping feet, ensuring superior isolation from unwanted micro-vibrations (Note: phono preamp not included)
Overview
UNPARALLELED VINYL MUSIC PLAYBACK
Specifications Cabinet Specifications
▼
Cabinet Material
MDF
Finish
High Gloss Piano Black
Dust Cover
Yes - Tinted
Turntable Specifications
▼
Drive System
Belt Drive
Motor
DC Motor with Servo Controller Analyzes motor speed 500 times/sec
Motor Isolation
Under-mounted 7-point silicone isolation with decoupling isolation ring
Speed
33 1/3 RPM, 45 RPM (78 RPM - No)
Speed Variation
0.10%
Wow and Flutter
0.07%
Signal-to-Noise Ratio (Weighted)
76 dB
Signal-to-Noise Ratio (Unweighted)
65 dB
Platter
Acrylic
Diameter of Platter
12 inches (30 cm)
Weight of Platter
3 lbs (1.5 kg)
Height of Platter
0.62 inches (16 mm)
Auto-Stop
Yes
Turntable Mat
Not Required
Tonearm Specifications
▼
Tonearm Type
Static Balanced, S-Type
Supported Cartridge Weight
0.18 – 0.25 oz (5.0 – 7.5 g)
Counterweight
Yes – 3.60 oz (102 g) - Adjustable
Anti-skating Adjustment
Yes – Adjustable
Pivot Bearing
Yes
Cueing Lever
Yes
Tonearm Material
Aluminum
Tonearm Wire
36 AWG Litz Cable / 7 Strand
Effective Tonearm Mass
0.97 oz (27.5 g)
Overhang
0.76 inches (19.2 mm)
Effective Tonearm Length
8.82 inches (224 mm)
Headshell Mount
H-4 Bayonet Mount
Cartridge Specifications
▼
Cartridge Type
Moving Magnet (MM)
Cartridge Model
Ortofon: 2M Blue
Replacement Stylus
2M Blue
Stylus
0.3 x 0.7 mil
Cantilever
Aluminum
Mount
Half-inch
Frequency Response
20 - 20,000 Hz (+2/-1 dB)
Frequency Range
20 - 25,000 Hz (-3 dB)
Channel Separation
25 dB at 1 kHz
Channel Balance
< 1.5 dB @ 1 kHz
Load Impedance/Capacitance
47k Ohms/150 - 300 pF
Output Voltage
5.5 mV
Cartridge Weight
0.25 oz (7.2g)
Headshell Weight
0.35 oz (9g)
Cartridge Height
0.71 inches (18 mm)
Recommended Tracking Force
0.06 - 0.07 oz (1.6 - 2.0 g)
Vertical Tracking Angle
20°
Rubber Belt Specifications
▼
Rubber Belt Design
Continuous loop (joint-less)
Width
0.17 inches (4.5 mm)
Length
36.02 inches (915 mm)
Thickness
0.02 inches (0.6 mm)
Output Specifications
▼
Connector
RCA (Gold-plated)
Preamp
No - Separate Phono Preamp Required
Phono Output
5.5 mV
Ground Terminal
Yes
Power Specification
▼
Input
100 – 240 V AC (50/60 Hz)
Output
12 V / 500 mA
Consumption
1.5 W
General Specifications
▼
Dimensions
5.5 x 16.5 x 13.75 inches / 14.0 x 41.9 x 34.9 cm (HxWxD)
Unit Weight
16.76 lb (7.6 kg)
Operating Temperature
41°F to 95°F (5°C to 35°C)
Wireless Playback
No (Requires Bluetooth or WiFi transmitter connected via RCA connection to transmit audio wirelessly)
Fluance Speaker Size Comparison Chart

UPC
061783268414
What's Included

RT85 Reference Turntable Line Out

Click to Expand



RT85T Turntable
Dust Cover + Hinges
Bubble Level
Headshell with Ortofon 2M Blue Cartridge
Counterweight
Acrylic Platter with Belt
5ft 100 - 240 V (50/60Hz) AC Power Adapter
3ft 90pF RCA Cable
3ft Ground Wire
45 Adaptor
Motor Pulley Cap
User Manual
Lifetime Customer Support
2 Year Manufacturer's Direct Warranty
Press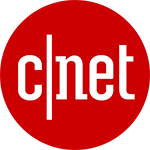 Ty Pendlebury of CNET Reviews the RT82
The Fluance RT82 "is the best overall turntable under $300... offers everything you could want"

Read Full Review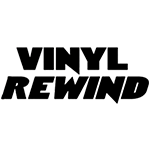 Vinyl Rewind Reviews the RT85
"I give this my highest rating of 5 pompadours out of 5"





Joe N Tell Reviews the RT82
Follow along as Joe Mariano unboxes and sets up his new RT82


Customer Reviews
John

February 27, 2021

Ontario, Canada

I was looking for a replacement for my shure m95ed cartridge on an older sony ps5520 turntable that was very attractive.

I read all the reviews and with the features and price of the RT85 could not substantiate replacing the shure cartride.

I have waited a few months to write this review for the cartridge to be broken in and was very very surprised at the difference in sound quality of this turntable. The other thing is that it is so quite when running.

If you can afford this it is a very high end turntable for a budget price.

John

5

Jim S

February 27, 2021

Wisconsin, United States

Amazed... stunned... WOW! The RT85 is without a doubt the best turntable I've heard under $1000.00. I was a LINN BASIK with a Denon DL-110 Cartridge owner for years and loved it. I started having wow/flutter issues so I was on the hunt for a new turntable. I've purchased vintage equipment for years and was ready to consider a new turntable. I began seeing folks talk about Fluance on blogs and mentioning the amazing RT85 turntable with the Ortofon Blue cartridge and acrylic platter, not as upgrades but installed! I decided to give the RT85 a try and I am so happy I did. I'm listening right now and I can't stop smiling. I chose the Walnut plinth and it is drop-dead gorgeous! The 85 also comes with adjustable vibration feet, another amazing feature. The unit ships beautifully packaged. The setup is easy and fun. A little tweak of the Ortofon Blue (it was 95% there, excellent for a shipped install) and I simply could not believe my ears. The RT85 sounds better than any CD player I've owned. The speed control motor is incredible, with spot-on accuracy. There is an auto shut-off feature which I love. At the end of the album after 6 rotations or so, the platter stops, keeping the stylus from wear in case I'm out of the room. The cue function is smooth and gentle, too. I also purchased the Preamp, even though my receiver has a phono input. If you need one, get this one. The hinges are steady and smooth and the dust cover is elegant. This turntable looks as great as it sounds!

Jim S

5

George

February 26, 2021

Illinois, United States

So I tried to resurrect my Beogram 1600 recently. It worked, but most of the albums sounded muddy. Washed out cymbals, muffled voices, muddy bass. And the sound was extra crispy in the crackle and pop department despite deep cleaning. So I bought the RT85 (because I wanted the acrylic platter and blue cartridge). Set up was EZPZ, although I had to use my phone camera on magnify to see the calibration marks on the weight and anti-skate adjustments. I cleaned the first record I tested (Led Zepplin, The Song Remains the Same) with the Fluance kit. Very nice. EZPZ. So, I lowered the needle and let it rip. AMAZING SOUND! Chills, tingling, smiling, giggling. This is what I wanted my stereo to sound like! And I'm 65, so my reference point is one night in San Francisco in 1967 listening to my sister's boyfriend's stereo. I just remember tubes and huge speakers. I have never been able to replicate the clarity of his system, until now. So thanks Fluance, thanks Ortofon! I can go peacefully now.....

George

5

Neil N

February 21, 2021

Ontario, Canada

The RT85 is the bomb! Paired with an NAD external phono preamp, the RT85 lit up my vinyl and made it fresh again. Solid quality and the piano black looks great! I replaced a Project Carbon with the RT85 and there is no comparison. The Ortofon 2M Blue is sublime! Highly recommend this table.

Neil N

5

Hal A

February 10, 2021

Tennessee, United States

I love this table. I sold my "High-End" player because it required so much tinkering all the time. The dust cover alone was $300!! The Fluance RT85 sounds just as good, comes with everything I need including a great stylus and it's beautiful.

Hal A

5

Jose M. G.

February 10, 2021

Texas, United States

Amazing product!!! Love the finish and outstanding performance.

Jose M. G.

5

David M

February 9, 2021

Ohio, United States

I really like my RT85. Like others have written, the setup was straight forward and super easy. I have a collection of vintage vinyl ranging from Andre Segovia, to Santana, to Pink Floyd and ELP... great to hear them again... I continue to have a feedback problem however. I have reseated all the connections (Denon AVR X3600H) through Klipsch Forte IIIs and a Rythmik FV15HP sub), the ground and the headshell. I have isolated my hum to a proximity issue... I will be getting longer RCA and ground cables to move the RT85 as far from my receiver as possible...

David M

4

Gary G

February 5, 2021

Texas, United States

Great turntable and speakers. However, what really impressed me was the people at Fluance. I ordered this as a Christmas present, which I also get to hear. USA customs held this up in Detroit and it was nearly impossible to get it to Texas by Christmas. However, Fluance made it happen.

Gary G

5

Hector R

February 4, 2021

New York, United States

This is the 1st turntable I've had since the mid 80's and it plays beautifully, love the look, the set up was easier than I'd thought it would be. I was hesitant at 1st trying to convince myself to spend so much on a record player, and I'm so happy I did. The quality of all.the parts are awesome, the sound is amazing and I do not regret getting this.

Hector R

5

Chad C

February 3, 2021

Ohio, United States

I opened the box and in less than 30 minutes I was listening to music and it was a great listen. For $500 the rt85 provides one with superior sound. Listening to everything from The Beatles to The Pretty Reckless to various jazz and blues albums the sound jumped off the vinyl and filled the room. It is very hard to believe this turntable is not closer to a 4 digit cost. The 3 pound acrylic platter and the Ortofon 2M Blue cartridge themselves cry out for a larger price tag then the rt85 sells for. I listened to quite a few turntables in this price range before buying the rt85. For the money this might be the best turntable out there.

Chad C

5

Matt A

February 2, 2021

Ontario, Canada

Love my new RT85! Simple to set up out of the box, and fingerprint free thanks to the included gloves. After comparing several similarly classed turn tables, I chose the RT85 for the included Ortofon 2M blue cartridge and the acrylic platter, upgrades that would add several hundred dollars to similar Rega and Pro-ject 'tables. Set up with a vintage Yamaha CA-410 amp and Tannoy speakers, I was blown away by the sonic experience. This 'table offers a totally immersive soundscape that completely outclasses my previous gear. I put on OK Computer by Radiohead, and it was as if Thom Yorke was here in my living room. I would highly recommend this turntable, or any Fluance Reference turntable to anyone looking to poke their head into the audiophile's rabbit hole.

Matt A

5

Stanley

January 28, 2021

Arizona, United States

3 weeks into this table and I couldn't be happier. Solid audiophile grade table.

Stanley

5

Michael W

January 26, 2021

Arkansas, United States

Solid table at a great price, that comes with audiophile features and Ortofon 2M Blue stylus. Fluance turntables come with everything you need to get up and running (minus receiver/amp/pre-amp and speakers) right out of the box. Great care is also taken in the packaging, for anyone concerned about shipping.

Michael W

5

Dave W

January 26, 2021

Illinois, United States

I researched tt to exhaustion and it seemed like Fluance was the one. It came super fast, in perfect condition and is BEAUTIFUL. Directions were awesome and concise. Looks like I made the right choice! Was wondering why it seemed a little dull in the upper frequencies but when leaving the lid open as suggested it made a huge difference

Dave W

5

Harvey W

January 26, 2021

British Columbia, Canada

Decided to upgrade my Audio Technica LP60X. After Researching and reading all the reviews I decided to purchase Fluance RT85. It would of been ideal to look and listen to before purchasing. I received it in a week and anxiously opened the well packaged and boxed turntable. Set up was quick and easy and I was listening within 20 mins. The Fluance RT85 did not disappoint and was on Mark with all the reviews I read. An added bonus is this was a Canadian developed product.
Vinyl is spinning and I'm very satisfied with my purchase.

See all reviews

Harvey W

5
Resources
Manual
FAQs
Do I need an amplifier for this turntable?
An amplifier is only needed if you're connecting the turntable to passive speakers such as the Signature Series Bookshelf Surround Speakers.
If you're looking for an option without a separate amplifier, the Ai40 Powered Bookshelf speakers fit the bill.
With the Ai40, all you need to do is connect the included RCA cables to your preamp, then to the speakers and you're ready to listen to the music the way it was meant to be heard.


Do I need a Preamp?

If you intend to use your Reference series turntable with powered bookshelf speakers such as our Ai40 model, a preamp will be required.
The preamp will boost the signal to line level (similar to a headphone jack) so you can play it on speakers with RCA or AUX inputs.

If you have a home theater or stereo receiver/amplifier, you will need a preamp if the amplifier does not have a PHONO input. If you have a PHONO input, you may have a preamp already built in. Be sure to refer to the manufacturer's specifications or manual for confirmation!


Why does this model not include a preamp?

This design choice was made with a number of factors in mind. The main reason was to separate electronics from the turntable's signal path to maintain the purity of the analog signal. Many listeners also like to customize their listening experience and choose specific components such as preamps based on unique sonic qualities. Using separate components also allows for optimization of cartridge and phono stage compatibility. If you upgrade your cartridge in the future, you can pair with an optimal phono preamp to maximize performance and achieve the sound profile you desire. !


What are the benefits of the Reference series turntables?
What's new!

What does it mean?

The motor is located away from the platter

Allows the use of an acrylic platter, reduced rumble at the stylus.

90pF RCA cables

Upgraded RCA cables with higher capacitance to protect and maintain the purest signal path.

No internal preamp

Provides a clean signal, with no electronics in the path for increased audio quality.

Spring loaded adjustable feet with built-in isolation

Allows the turntable to be leveled on any surface, bubble level included.
Spike-shaped feet prevent outside vibrations from affecting audio quality.

Servo controlled motor

Improves speed consistency and reduces wow and flutter by checking the speed up to 500 times per second!

Ortofon Stylus

All Reference turntables are compatible with Ortofon OM10, Blue and Red Cartridges.

112g Counterweight

Heavier counterweight to accommodate the Ortofon stylus.
More diverse upgrade options.

Compatible with an acrylic platter (included with RT85)

Heavier, denser material reduces resonance and improves speed consistency, not to mention great looks!

Customizable

All Reference turntable components are compatible with each other giving you a clear upgrade path!
What does a servo motor do?
We want our users to experience music the way it was meant to be heard and have pulled out all the stops for the new Reference series.
These new turntables include a servo belt drive motor.

What does this mean for you?

This means that you have a sensor checking and adjusting the speed of the motor up to 500 times a second to make sure the speed of your turntable is consistent with no manual adjustments, bringing wow and flutter under 0.7%!


Which cartridges can I use on my turntable?

Reference turntables are compatible and shipped with with moving magnet cartridges such as the Ortofon OM Super, 2M Red and 2M Blue, giving you the ability to customize your system for top tier performance.
Cartridges must be between 3.5 to 7.5 grams to be balanced correctly.


Why is an acrylic platter better?

Acrylic is an extremely stable and dense material. This greatly reduces resonance that can be picked up by the cartridge from the environment such as people walking by, large vehicles passing or other sounds that create a lot of vibration.
This also gives it considerably more weight compared to an aluminum platter of the same size. The extra weight of the platter during rotation helps the platter to spin flatter and at a more consistent speed, reducing wow & flutter.


Do I need a platter mat with the acrylic platter?

There is no need to use a platter with the acrylic platter!
If a platter mat is used, it may interfere with the vertical tracking angle of the stylus.
Additionally, the resonance of acrylic is very close to vinyl so a mat is not needed.
As an added bonus, the acrylic looks fantastic!


Can I buy the turntable without a cartridge?

All Fluance Reference turntables are sold with an Orotfon cartridge included.

We do know that our users love to customize their decks and there are many options out there, so we designed our Reference series to have extensive upgrade potential! The Reference tables can easily accept other Ortofon cartridges such as the often requested 2M Bronze and Black!.


Articles from our experts