 RT85 Reference High Fidelity Vinyl Turntable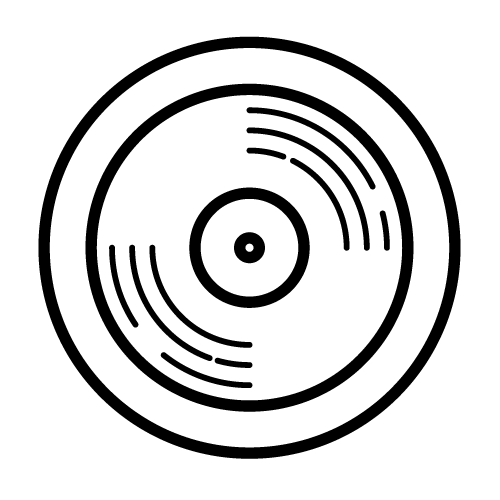 PURE ANALOG PERFORMANCE
The definitive vinyl record listening experience for beautifully warm and natural music, transporting you into the center of the performance

EXCEPTIONAL MUSICAL ACCURACY
Immerse yourself in the detailed high resolution sound of the Ortofon 2M Blue elliptical cartridge delivering improved linearity, higher channel separation and reduced distortion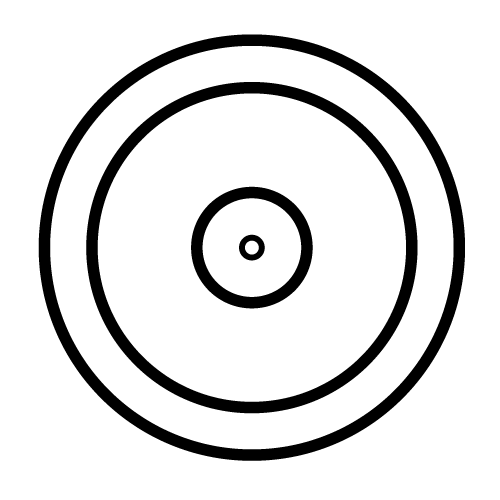 HIGH DENSITY ACRYLIC PLATTER
The greater mass of the acrylic platter damps unwanted vibrations resulting in a more 3-dimentional sound with tighter bass, a fuller midrange, and overall improved clarity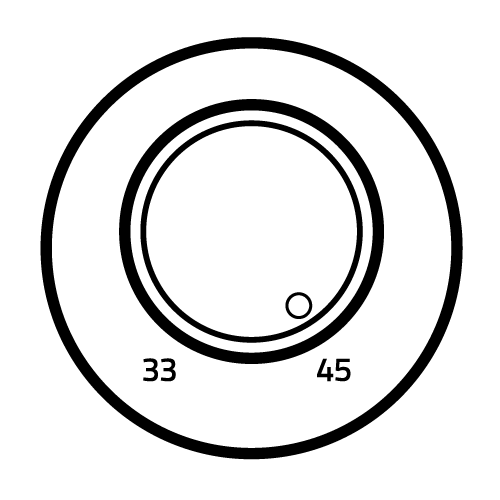 SPEED CONTROL FOR PRECISION PLAYBACK
The isolated motor prevents unwanted vibrations and noise while the speed control mechanism ensures consistent platter velocity (0.07% Wow/Flutter)

SOLID WOOD PLINTH
Revel in the gorgeous solid wood cabinet and adjustable resonance damping feet, ensuring superior isolation from unwanted micro-vibrations (Note: phono preamp not included)
Overview
UNPARALLELED VINYL MUSIC PLAYBACK
Specifications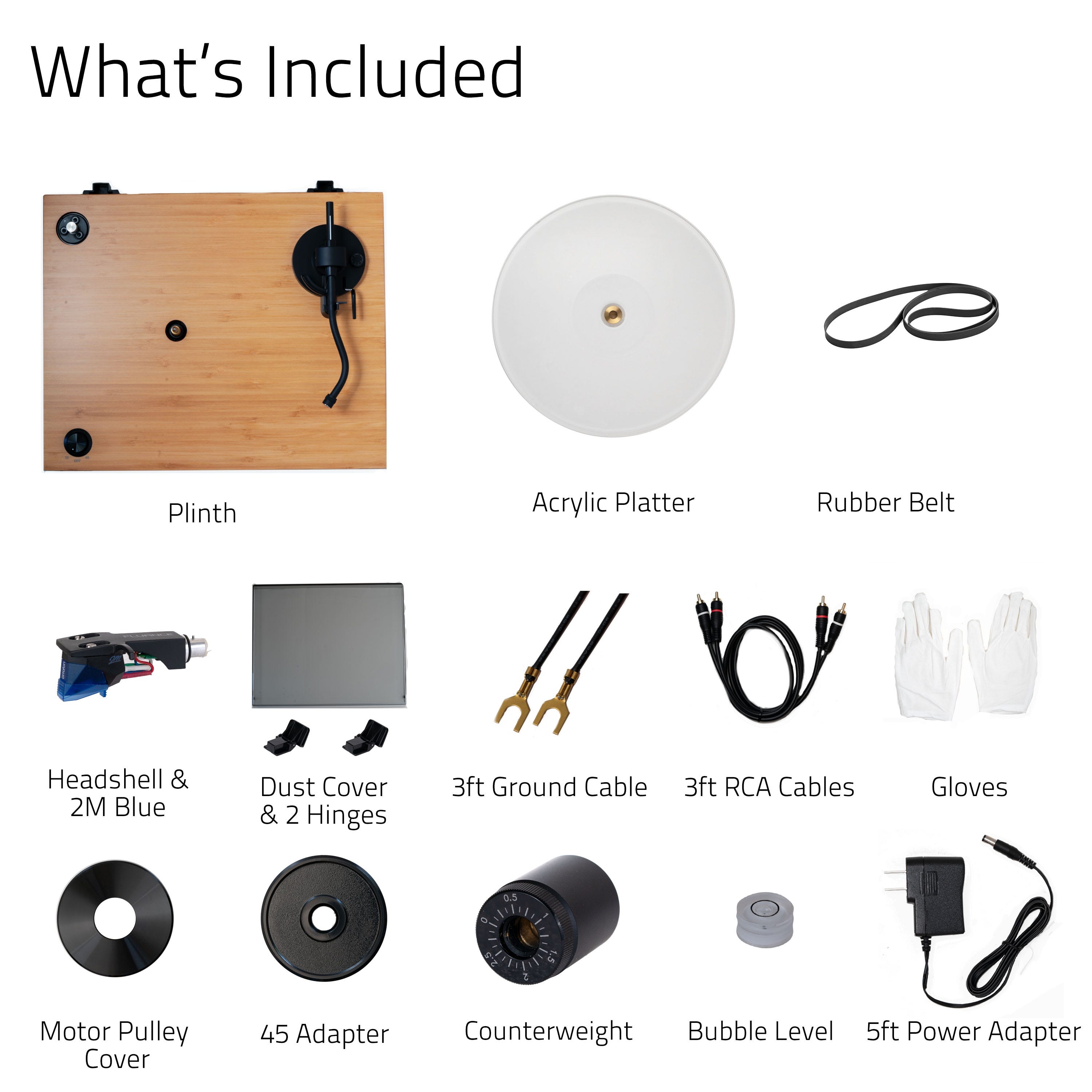 Cabinet Specifications
▼
Cabinet Material
MDF
Finish
Matte Bamboo Real Wood Veneer
Dust Cover
Yes - Tinted
Turntable Specifications
▼
Drive System
Belt Drive
Motor
DC Motor with Servo Controller Analyzes motor speed 500 times/sec
Motor Isolation
Under-mounted 7-point silicone isolation with decoupling isolation ring
Speed
33 1/3 RPM, 45 RPM (78 RPM - No)
Speed Variation
0.10%
Wow and Flutter
0.07%
Signal-to-Noise Ratio (Weighted)
76 dB
Signal-to-Noise Ratio (Unweighted)
65 dB
Platter
Acrylic
Diameter of Platter
12 inches (30 cm)
Weight of Platter
3 lbs (1.5 kg)
Height of Platter
0.62 inches (16 mm)
Auto-Stop
Yes
Turntable Mat
Not Required
Tonearm Specifications
▼
Tonearm Type
Static Balanced, S-Type
Supported Cartridge Weight
0.18 – 0.25 oz (5.0 – 7.5 g)
Counterweight
Yes – 3.60 oz (102 g) - Adjustable
Anti-skating Adjustment
Yes – Adjustable
Pivot Bearing
Yes
Cueing Lever
Yes
Tonearm Material
Aluminum
Tonearm Wire
36 AWG Litz Cable / 7 Strand
Effective Tonearm Mass
0.97 oz (27.5 g)
Overhang
0.76 inches (19.2 mm)
Effective Tonearm Length
8.82 inches (224 mm)
Headshell Mount
H-4 Bayonet Mount
Cartridge Specifications
▼
Cartridge Type
Moving Magnet (MM)
Cartridge Model
Ortofon: 2M Blue
Replacement Stylus
2M Blue
Stylus
0.3 x 0.7 mil
Cantilever
Aluminum
Mount
Half-inch
Frequency Response
20 - 20,000 Hz (+2/-1 dB)
Frequency Range
20 - 25,000 Hz (-3 dB)
Channel Separation
25 dB at 1 kHz
Channel Balance
< 1.5 dB @ 1 kHz
Load Impedance/Capacitance
47k Ohms/150 - 300 pF
Output Voltage
5.5 mV
Cartridge Weight
0.25 oz (7.2g)
Headshell Weight
0.35 oz (9g)
Cartridge Height
0.71 inches (18 mm)
Recommended Tracking Force
0.06 - 0.07 oz (1.6 - 2.0 g)
Vertical Tracking Angle
20°
Rubber Belt Specifications
▼
Rubber Belt Design
Continuous loop (joint-less)
Width
0.17 inches (4.5 mm)
Length
36.02 inches (915 mm)
Thickness
0.02 inches (0.6 mm)
Output Specifications
▼
Connector
RCA (Gold-plated)
Preamp
No - Separate Phono Preamp Required
Phono Output
5.5 mV
Ground Terminal
Yes
Power Specification
▼
Input
100 – 240 V AC (50/60 Hz)
Output
12 V / 500 mA
Consumption
1.5 W
General Specifications
▼
Dimensions
5.5 x 16.5 x 13.75 inches / 14.0 x 41.9 x 34.9 cm (HxWxD)
Unit Weight
16.76 lb (7.6 kg)
Operating Temperature
41°F to 95°F (5°C to 35°C)
Wireless Playback
No (Requires Bluetooth or WiFi transmitter connected via RCA connection to transmit audio wirelessly)
Fluance Speaker Size Comparison Chart

UPC
061783273517
What's Included

RT85 Reference Turntable Line Out

Click to Expand



RT85B Turntable
Dust Cover + Hinges
Bubble Level
Headshell with Ortofon 2M Blue Cartridge
Counterweight
Acrylic Platter with Belt
5ft 100 - 240 V (50/60Hz) AC Power Adapter
3ft 90pF RCA Cable
3ft Ground Wire
45 Adaptor
Motor Pulley Cap
User Manual
Lifetime Customer Support
2 Year Manufacturer's Direct Warranty
Press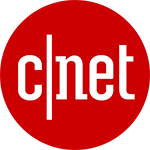 Ty Pendlebury of CNET Reviews the RT82
The Fluance RT82 "is the best overall turntable under $300... offers everything you could want"

Read Full Review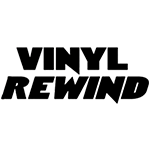 Vinyl Rewind Reviews the RT85
"I give this my highest rating of 5 pompadours out of 5"





Joe N Tell Reviews the RT82
Follow along as Joe Mariano unboxes and sets up his new RT82


Customer Reviews
Edward G

October 15, 2021

New Jersey, United States

Amazing deal for a turntable. I replaced my Technics 1200MKV with this one and could not be happier. My records never sounded better. Beautiful white turntable and love the auto start and shut of feature. My only criticism is the location of the cueing arm. I don't have great lighting by the turntable and have to fumble for it everytime. Sometimes move the tone arm over the record while searching. Customer service has been great and very responsive.

Edward G

4

Masten

October 15, 2021

Ohio, United States

I bought this turntable from Amazon and received it on 10-13-2021. I also bought the Fluance PA10 phono amp. As a beginner the instructions on balancing the tonearm were a little confusing, but I figured it out. This thing is INCREDIBLE. I did a lot of research and it came down to the Pro-ject Debut Carbon EVO manual belt drive which sells for $599. I chose the Fluance based on the reviews, the auto stop and the $100 price difference. I am thrilled that I did! I can't believe how amazing the music sounds. The depth of the sound is incredible, I feel like I am listening to the music in surround when I am listening to it in stereo. I hear instruments in songs I didn't even know exist. One thing that I noticed the most is the crispness of the cymbal crashes. I cannot recommend this turntable high enough. I have re-discovered vinyl.

Masten

5

Garrett M.

October 9, 2021

Connecticut, United States

Really enjoying this turntable! Looks fantastic in the living room and, even more importantly, it plays exceptionally!

Garrett M.

5

Robert R Naste

September 30, 2021

California, United States

Fantastic sounding turntable. I purchased this for my girlfriend and I liked it so much I'm thinking of selling one of my more expensive $2,500 tables and replacing it with a RT85.

Robert R Naste

5

Brian C

September 27, 2021

Washington, United States

Sounds great!! Simple set up made me feel like a wiz!

Brian C

5

CWS

September 23, 2021

Schöner Plattenspieler mit Ortofon 2M Blue. Versand erfolgte aus England innerhalb von 5 Tagen via Prime. Die Verzollung übernahm Amazon.Die drei Füße sind gedämpft und laufen spitz zu um Resonanzen zu vermeiden. Die Ausrichtung ist mit der mitgelieferten Libelle/Wasserwaage einfach, da nur drei Füße. Das Gesamtgewicht beträgt knapp 8 kg.Der Motor läuft für mich unhörbar und treibt den äußeren Riemen an. Die Geschwindigkeit wird mittels Schalter eingestellt. Eine Elektronik überwacht die konstante Geschwindigkeit (angeblich 500x in der Sekunde). Der Tonarm ist aus Alu. Der Plattenteller aus durchsichtigem Acryl und wiegt alleine über 1 kg. Die Haube ist leicht schwarz getönt. Der Schalter für die Geschwindigkeit ist aus schwarz eloxiertem gebürstem Metall. Ebenso auch die Abdeckung für den Motor. Das Antriebsrad ist ebenfalls aus gebürstetem Metall. Sehr chick: Im Außenring des Drehknopfs ist eine kleine weiße LED enthalten, die zeigt, dass der Plattenspieler angeschaltet ist. Es liegen sogar ein hochwertiges Audiokabel, ein Erdungskabel, eine Wasserwaage und weiße Handschuhe bei. Der Tonabnehmer ist vorausgerichtet. In der (englischen) Anleitung steht der notwendige Anpressdruck und das Anti-Skating und ist auch für Einsteiger erklärt, wie man den Tonarm einstellt. Mitgliefert wird ein Netzteil mit UK-Netzstecker. Alternativ zu einem UK-Adapter kann man auch anderweitiges Netzteil mit 12V und 0,5A (6W) und innen plus/außen minus verwenden, wie es beispielsweise hier angeboten wird: https://www.amazon.de/gp/product/B01M1DR19X/ref=ppx_yo_dt_b_asin_title_o00_s01?ie=UTF8&psc=1Klanglich gefällt mir der Plattenspieler im Zusammenhang mit einem Marantz PM8005 (eingebauter MM-Vorverstärker) und B&W CM9. Ein Vorverstärker ist im Plattenspieler nicht eingebaut.Bzgl. des Auto-Stops: Es dauert eine Weile in der Auslaufrille, bis der Plattenteller tatsächlich stehen bleibt. Der Tonarm wird jedoch nicht angehoben. Beim Zurückschwenken dreht der Plattenteller wieder an. Bei angeschaltetem Auto-Stop springt zusätzlich der Motor erst an, wenn man den Tonarm aus der Halterung bewegt. Wenn der Auto-Stop-Schalter ausgeschaltet ist, startet der Motor direkt nach dem Drehen des Schalters auf 33 bzw. 45, unabhängig vom Tonarm.Ich habe Walnuss bestellt, auf dem Karton steht Walnuss aber drinnen war Bambus (siehe Foto), was (derzeit) so bei Amazon garnicht angeboten wird. Jetzt muss ich mir noch überlegen, ob ich damit leben kann oder nicht... das Bambus ist matt lackiert während Walnuss glänzend lackiert ist. Ich bin kein Bambus Fan, aber da der Tonarm komplett in (matt) schwarz gehalten ist bildet es einen guten Kontrast zur hellen Chassis. Das matte Holz passt auch gut zum Acryl-Teller.Ein Umtausch könnte ohne Rücksendungskosten vollzogen werden. Auch hierfür 5 Sterne für Amazon!

CWS

5

Lamb C.

September 22, 2021

Pennsylvania, United States

more than pleased with this, in particular the platter is just as hoped, it's quiet. The setup was easy (for once in my life i read the instrux and watched the vids BEFORE starting) and everything checked out the first time. It's my first experience with a cartridge of this type and it will take a little getting used to/some EQing for my room to get it just right. The white frame is great because i can use it in a semi-darkened room for relaxation. Hope to never buy another kind of tt.

Lamb C.

5

Jennifer S

September 20, 2021

I'm surprised that this has such perfect reviews! I was disappointed that it was skipping. And I know how to set up a turntable correctly. Same with my other record player I bought from fluance. The R81. It costs $70 to mail to have problems fixed with their warranty. I might as well buy a new one. Sigh

Jennifer S

1

joeyapples

September 18, 2021

This turntable is a great value if you look at the cartridge and acrylic platter included. I primarily elected to purchase this over a Pro-Ject or other competitor due to the included auto-stop feature in case I ever forget to stop the turntable or get busy doing other things. With that said, I tend to actively listen to my records with an IFI Zen Phono Pre-amp, Schiit Magni 3+ amp, and Sennheiser 6XX headphones. I don't have another higher value turntable to compare but the sound from this is an improvement over the JVC linear tracker I was using. I followed the setup instructions to set the tracking force and checked afterwards with a scale. The value was dead on at 1.80g.

joeyapples

5

supertool

September 16, 2021

My nearly fifty year old Dual 1218 turntable was having serious problems that I couldn't fix, but I was skeptical about buying a new turntable having been told that "they don't build them like they used to." It used to be that top quality turntables were all direct drive, while the cheapest were belt drive. But modern technology such as electronic speed control have changed everything. Anyways, the performance of this turntable with its Ortofon 2M Blue stylus is a vast improvement over my old Dual 1218 with its Acutex stylus. It's also nice that it is supplied with premium quality RCA cables. I'm amazed with the sound clarity on all my records, each instrument sounds just right, the vocals are clear and the artist's voices are true to what they sounded like when I heard them live, the channel separation is excellent and all the subtle background sounds can be heard as well. There is a downside to this sensitivity in that every little scratch and nick in my old worn records can be readily heard as snaps and pops. As to the speed, it's spot on as verified with a strobe light and disc. The speed controller really does its job so there's no need for a manual pitch control like in the old days. The turntable runs completely silent with no mechanical or feedback noise, so you really can't tell its even turned on until the stylus contacts the record. The auto stop feature is great since it not only stops the turntable at the end of a record, but also only starts it when the tonearm is removed from its rest and placed over the record. Since it is connected to a switched power outlet at the rear of my receiver, I simply leave it turned on all the time with the speed set to 33.Initial setup was almost trouble free, except for the instructions telling me to slip the counter weight onto the rear of tonearm until it clicks and then turn it until the tonearm is balanced. So, I turned and turned and turned without getting even close to the balance point. I viewed a few online videos, and realized that you have to keep pushing the weight past the first click until it clicks again and then again and then again, four times in all before it is finally truly installed. After that, two quick turns and I got it balanced. Phew ! Also, the markings on the tracking force and anti-skating dials are a greyish color that are very hard to see, so I needed a bright work light to see them clearly to make the adjustments. I did appreciate that the cartridge was already installed and aligned on a separate carrier that screws into the tonearm. This should also make stylus changes much easier.I've had the turntable for over a month, and not experienced any problems. I went ahead and purchased the 1.7 lb weight from Fluance, although frankly I can't hear any difference. One thing I would not advise is running a cleaning brush on a record with the turntable turned on, since the motor is not very powerful and it could cause the belt to slip and wear as the speed controller attempts to maintain the set speed.So, overall, I am very pleased with this purchase, and at it's current $500 price I think it's a steal.

supertool

5

David P

September 16, 2021

Massachusetts, United States

The Rt85 was everything I wanted and more. I absolutely love it. If you're looking for a quality turntable look no further.

David P

5

Bert L

September 14, 2021

Quebec, Canada

Great features for the price. Very glad to to own!

Bert L

5

Joseph S.

September 13, 2021

Washington, United States

Great packaging. Good directions. Easy set-up. Beautiful bamboo. Love the performance. I am hearing more of my music. Thank You

Joseph S.

5

Matthew K.

September 11, 2021

Oregon, United States

This table is wonderfully built. The setup was straight forward. Balancing the tone arm and leveling the table was easily done. The table has a wonderful sound. The amount of upgrades are well worth the initial purchase price.

The only con I have is the provided RCA Red/White cables were defected and made a horrible signal artifact. When I reached out the customer service they asked for way to much proof to replace the cables. Someone who pays $500 for a table is trying to scam $20 cables. I pitched better cables off Amazon and now this setup is everything I dreamed it was.

Matthew K.

4

Kevin L

September 10, 2021

Found my old LP collection from the 80-90's. I bought this to listen to them. The vinyl sound is much better than I remember. This is a great-sounding turntable at a very reasonable price.

See all reviews

Kevin L

5
Resources
Manual
FAQs
Do I need an amplifier for this turntable?
An amplifier is only needed if you're connecting the turntable to passive speakers such as the Signature Series Bookshelf Surround Speakers.
If you're looking for an option without a separate amplifier, the Ai40 Powered Bookshelf speakers fit the bill.
With the Ai40, all you need to do is connect the included RCA cables to your preamp, then to the speakers and you're ready to listen to the music the way it was meant to be heard.


Do I need a Preamp?

If you intend to use your Reference series turntable with powered bookshelf speakers such as our Ai40 model, a preamp will be required.
The preamp will boost the signal to line level (similar to a headphone jack) so you can play it on speakers with RCA or AUX inputs.

If you have a home theater or stereo receiver/amplifier, you will need a preamp if the amplifier does not have a PHONO input. If you have a PHONO input, you may have a preamp already built in. Be sure to refer to the manufacturer's specifications or manual for confirmation!


Why does this model not include a preamp?

This design choice was made with a number of factors in mind. The main reason was to separate electronics from the turntable's signal path to maintain the purity of the analog signal. Many listeners also like to customize their listening experience and choose specific components such as preamps based on unique sonic qualities. Using separate components also allows for optimization of cartridge and phono stage compatibility. If you upgrade your cartridge in the future, you can pair with an optimal phono preamp to maximize performance and achieve the sound profile you desire. !


What are the benefits of the Reference series turntables?
What's new!

What does it mean?

The motor is located away from the platter

Allows the use of an acrylic platter, reduced rumble at the stylus.

90pF RCA cables

Upgraded RCA cables with higher capacitance to protect and maintain the purest signal path.

No internal preamp

Provides a clean signal, with no electronics in the path for increased audio quality.

Spring loaded adjustable feet with built-in isolation

Allows the turntable to be leveled on any surface, bubble level included.
Spike-shaped feet prevent outside vibrations from affecting audio quality.

Servo controlled motor

Improves speed consistency and reduces wow and flutter by checking the speed up to 500 times per second!

Ortofon Stylus

All Reference turntables are compatible with Ortofon OM10, Blue and Red Cartridges.

112g Counterweight

Heavier counterweight to accommodate the Ortofon stylus.
More diverse upgrade options.

Compatible with an acrylic platter (included with RT85)

Heavier, denser material reduces resonance and improves speed consistency, not to mention great looks!

Customizable

All Reference turntable components are compatible with each other giving you a clear upgrade path!
What does a servo motor do?
We want our users to experience music the way it was meant to be heard and have pulled out all the stops for the new Reference series.
These new turntables include a servo belt drive motor.

What does this mean for you?

This means that you have a sensor checking and adjusting the speed of the motor up to 500 times a second to make sure the speed of your turntable is consistent with no manual adjustments, bringing wow and flutter under 0.07%!


Which cartridges can I use on my turntable?

Reference turntables are compatible and shipped with with moving magnet cartridges such as the Ortofon OM Super, 2M Red and 2M Blue, giving you the ability to customize your system for top tier performance.
Cartridges must be between 3.5 to 7.5 grams to be balanced correctly.


Why is an acrylic platter better?

Acrylic is an extremely stable and dense material. This greatly reduces resonance that can be picked up by the cartridge from the environment such as people walking by, large vehicles passing or other sounds that create a lot of vibration.
This also gives it considerably more weight compared to an aluminum platter of the same size. The extra weight of the platter during rotation helps the platter to spin flatter and at a more consistent speed, reducing wow & flutter.


Do I need a platter mat with the acrylic platter?

There is no need to use a platter mat with the acrylic platter!
If a platter mat is used, it may interfere with the vertical tracking angle of the stylus.
Additionally, the resonance of acrylic is very close to vinyl so a mat is not needed.
As an added bonus, the acrylic looks fantastic!


Can I buy the turntable without a cartridge?

All Fluance Reference turntables are sold with an Orotfon cartridge included.

We do know that our users love to customize their decks and there are many options out there, so we designed our Reference series to have extensive upgrade potential! The Reference tables can easily accept other Ortofon cartridges such as the often requested 2M Bronze and Black!.


Articles from our experts