 RT85 Reference High Fidelity Vinyl Turntable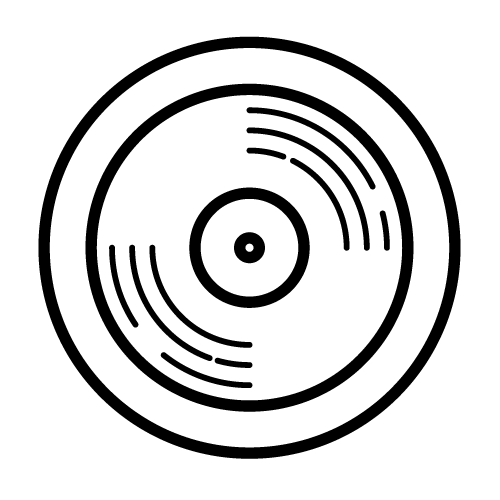 PURE ANALOG PERFORMANCE
The definitive vinyl record listening experience for beautifully warm and natural music, transporting you into the center of the performance

EXCEPTIONAL MUSICAL ACCURACY
Immerse yourself in the detailed high resolution sound of the Ortofon 2M Blue elliptical cartridge delivering improved linearity, higher channel separation and reduced distortion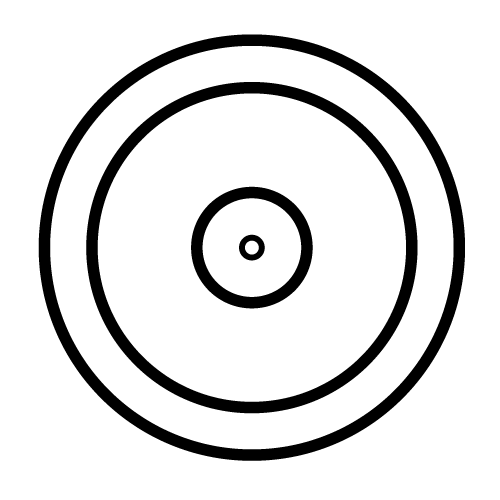 HIGH DENSITY ACRYLIC PLATTER
The greater mass of the acrylic platter damps unwanted vibrations resulting in a more 3-dimentional sound with tighter bass, a fuller midrange, and overall improved clarity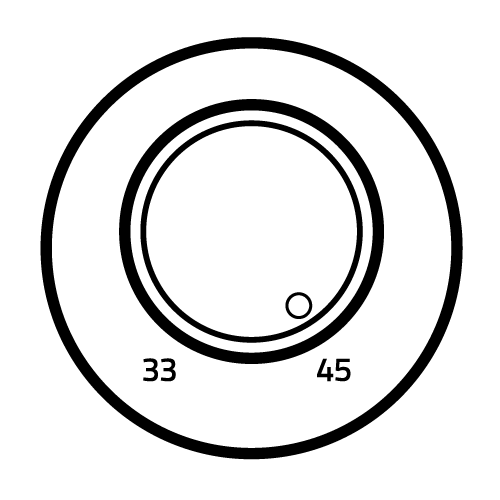 SPEED CONTROL FOR PRECISION PLAYBACK
The isolated motor prevents unwanted vibrations and noise while the speed control mechanism ensures consistent platter velocity (0.07% Wow/Flutter)

SOLID WOOD PLINTH
Revel in the gorgeous solid wood cabinet and adjustable resonance damping feet, ensuring superior isolation from unwanted micro-vibrations (Note: phono preamp not included)
Overview
UNPARALLELED VINYL MUSIC PLAYBACK
Specifications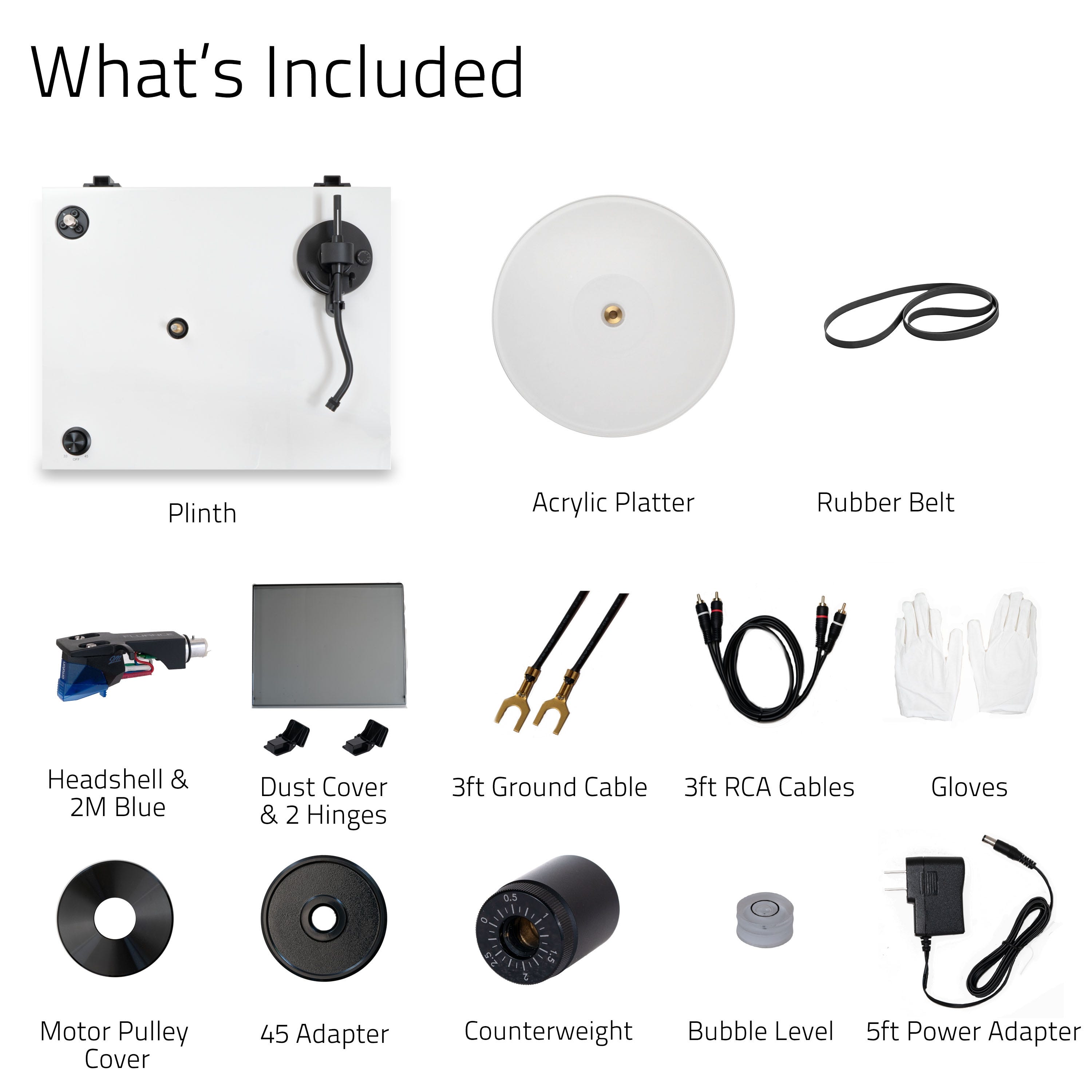 Cabinet Specifications
▼
Cabinet Material
MDF
Finish
High Gloss Piano White
Dust Cover
Yes - Tinted
Turntable Specifications
▼
Drive System
Belt Drive
Motor
DC Motor with Servo Controller Analyzes motor speed 500 times/sec
Motor Isolation
Under-mounted 7-point silicone isolation with decoupling isolation ring
Speed
33 1/3 RPM, 45 RPM (78 RPM - No)
Speed Variation
0.10%
Wow and Flutter
0.07%
Signal-to-Noise Ratio (Weighted)
76 dB
Signal-to-Noise Ratio (Unweighted)
65 dB
Platter
Acrylic
Diameter of Platter
12 inches (30 cm)
Weight of Platter
3 lbs (1.5 kg)
Height of Platter
0.62 inches (16 mm)
Auto-Stop
Yes
Turntable Mat
Not Required
Tonearm Specifications
▼
Tonearm Type
Static Balanced, S-Type
Supported Cartridge Weight
0.18 – 0.25 oz (5.0 – 7.5 g)
Counterweight
Yes – 3.60 oz (102 g) - Adjustable
Anti-skating Adjustment
Yes – Adjustable
Pivot Bearing
Yes
Cueing Lever
Yes
Tonearm Material
Aluminum
Tonearm Wire
36 AWG Litz Cable / 7 Strand
Effective Tonearm Mass
0.97 oz (27.5 g)
Overhang
0.76 inches (19.2 mm)
Effective Tonearm Length
8.82 inches (224 mm)
Headshell Mount
H-4 Bayonet Mount
Cartridge Specifications
▼
Cartridge Type
Moving Magnet (MM)
Cartridge Model
Ortofon: 2M Blue
Replacement Stylus
2M Blue
Stylus
0.3 x 0.7 mil
Cantilever
Aluminum
Mount
Half-inch
Frequency Response
20 - 20,000 Hz (+2/-1 dB)
Frequency Range
20 - 25,000 Hz (-3 dB)
Channel Separation
25 dB at 1 kHz
Channel Balance
< 1.5 dB @ 1 kHz
Load Impedance/Capacitance
47k Ohms/150 - 300 pF
Output Voltage
5.5 mV
Cartridge Weight
0.25 oz (7.2g)
Headshell Weight
0.35 oz (9g)
Cartridge Height
0.71 inches (18 mm)
Recommended Tracking Force
0.06 - 0.07 oz (1.6 - 2.0 g)
Vertical Tracking Angle
20°
Rubber Belt Specifications
▼
Rubber Belt Design
Continuous loop (joint-less)
Width
0.17 inches (4.5 mm)
Length
36.02 inches (915 mm)
Thickness
0.02 inches (0.6 mm)
Output Specifications
▼
Connector
RCA (Gold-plated)
Preamp
No - Separate Phono Preamp Required
Phono Output
5.5 mV
Ground Terminal
Yes
Power Specification
▼
Input
100 – 240 V AC (50/60 Hz)
Output
12 V / 500 mA
Consumption
1.5 W
General Specifications
▼
Dimensions
5.5 x 16.5 x 13.75 inches / 14.0 x 41.9 x 34.9 cm (HxWxD)
Unit Weight
16.76 lb (7.6 kg)
Operating Temperature
41°F to 95°F (5°C to 35°C)
Wireless Playback
No (Requires Bluetooth or WiFi transmitter connected via RCA connection to transmit audio wirelessly)
Fluance Speaker Size Comparison Chart

UPC
061783273517
What's Included

RT85 Reference Turntable Line Out

Click to Expand



RT85WH Turntable
Dust Cover + Hinges
Bubble Level
Headshell with Ortofon 2M Blue Cartridge
Counterweight
Acrylic Platter with Belt
5ft 100 - 240 V (50/60Hz) AC Power Adapter
3ft 90pF RCA Cable
3ft Ground Wire
45 Adaptor
Motor Pulley Cap
User Manual
Lifetime Customer Support
2 Year Manufacturer's Direct Warranty
Press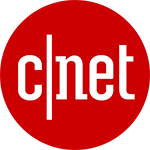 Ty Pendlebury of CNET Reviews the RT82
The Fluance RT82 "is the best overall turntable under $300... offers everything you could want"

Read Full Review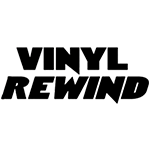 Vinyl Rewind Reviews the RT85
"I give this my highest rating of 5 pompadours out of 5"





Joe N Tell Reviews the RT82
Follow along as Joe Mariano unboxes and sets up his new RT82


Customer Reviews
Kevin L

January 19, 2022

Louisiana, United States

I received my RT85 just after the holidays. The ordering process was easy. I also ordered an extra belt and the record wait. Everything arrived on time and if perfect condition. The assembly went well except when putting on the counterweight I pushed it too far on the tonearm. This turntable/cartridge combination sounds fantastic. I have a collection of records from the 70,s, 80's and 90's that for the most part were very lightly used and they sound terrific. I am looking forward to adding to my collection and enjoying this turntable for years.

Kevin L

5

Jeff E.

January 12, 2022

Texas, United States

Even better than I expected. Easy to set up, and the sound is so crisp and clear I was astounded - even though I have had other, more expensive tables in the past. This is honestly the best value for the money anyone could hope for.

Jeff E.

5

Michel D

January 12, 2022

Quebec, Canada

The best turntable I ever had. The quality of the materiel. The packeging. The acrylique plater et the ortofon 2M blue are the best

Michel D

5

David G

January 12, 2022

Florida, United States

Simply an outstanding value. If you want a first class ticket to vinyl that will not break the bank. Excellent build quality and a great stylus pairing. This can be your first and last turntable. But the RT85 you will not be disappointed.

David G

5

Tom S

January 7, 2022

New Jersey, United States

The RT85 is a great value for the money, highly recommended. I've had it for about 17 months and couldn't be happier with its performance.

Tom S

5

Ron D.

January 2, 2022

New Jersey, United States

Great value for the money. Packaged well and easy setup. Sounds beautiful.

Ron D.

5

Tony, S

January 1, 2022

Washington, United States

Huge upgrade from my first record player, $100 pioneer.

Tony, S

5

Joe C.

December 30, 2021

Pennsylvania, United States

Purchased RT 85…. Build quality is outstanding, and sound is crisp! Listening to CSNY LIVE Album brings out the clarity very well.

Joe C.

5

mike, s

December 27, 2021

North Carolina, United States

Just set my RT85 up last night and was blown away by the detail from my 35 year old vinyl. And this coming from a 1990s receiver phono preamp.

mike, s

5

STEPHEN

December 21, 2021

Ontario, Canada

Kudos to DAWN in Sales Dept as she was excellent to deal with in regards to my purchase. As for the turntable, it speaks for itself or should I say 'sings' for itself. Incredible turntable !!!

STEPHEN

5

John B

December 20, 2021

Oregon, United States

I give it a 5 star, but I had the patience to see it through. I would say the time the blue ortofon takes to warm up is much greater than advertised. Being sure to have no static & clean records helps a lot. This is a good upgrade turntable, but take the time to get the tone arm balanced correctly, and have patience. Once my needle was warmed up (closer to 80 hours) it sounded great. Now I absolutely love it. The depth of the sound stage is stunning. I paired it with iFi phono pre-amp and am very very happy! I got the bamboo and just love the simple elegance of the look. I can never go back.

John B

5

Kenneth S.

December 17, 2021

Oklahoma, United States

We purchased the RT8 months ago and have found it to be everything we wanted in a turntable. We liked it so much we have made this second purchase for our son.

Kenneth S.

5

Erik S.

December 17, 2021

other

Excellent sound and very enjoyable sound experience l

Erik S.

5

Deepak S

December 16, 2021

other

Probably the best value turntable on the market. I did a lot of research before pulling the trigger on this turntable and after taking into consideration all the feedback went ahead and ordered the walnut finish of the RT85. After a few days use I can say this is well worth the money spent. The turntable looks great and sounds very dynamic. I love that they even give you the small bubble to make sure the turntable stays level. It's the little things that make all the difference. My only gripe is the turntable lever feels very basic and does not suit the rest of the turntable which looks classy and sounds so sweet. However that still does not stop me from giving it all 5 stars. You will have to spend a lot more to get all the features of the RT85 in another turntable.

Deepak S

5

Lynn I

December 15, 2021

Delaware, United States

My vinyl collection came out of retirement and never sounded better!

See all reviews

Lynn I

5
Resources
Manual
FAQs
Do I need an amplifier for this turntable?
An amplifier is only needed if you're connecting the turntable to passive speakers such as the Signature Series Bookshelf Surround Speakers.
If you're looking for an option without a separate amplifier, the Ai40 Powered Bookshelf speakers fit the bill.
With the Ai40, all you need to do is connect the included RCA cables to your preamp, then to the speakers and you're ready to listen to the music the way it was meant to be heard.


Do I need a Preamp?

If you intend to use your Reference series turntable with powered bookshelf speakers such as our Ai40 model, a preamp will be required.
The preamp will boost the signal to line level (similar to a headphone jack) so you can play it on speakers with RCA or AUX inputs.

If you have a home theater or stereo receiver/amplifier, you will need a preamp if the amplifier does not have a PHONO input. If you have a PHONO input, you may have a preamp already built in. Be sure to refer to the manufacturer's specifications or manual for confirmation!


Why does this model not include a preamp?

This design choice was made with a number of factors in mind. The main reason was to separate electronics from the turntable's signal path to maintain the purity of the analog signal. Many listeners also like to customize their listening experience and choose specific components such as preamps based on unique sonic qualities. Using separate components also allows for optimization of cartridge and phono stage compatibility. If you upgrade your cartridge in the future, you can pair with an optimal phono preamp to maximize performance and achieve the sound profile you desire. !


What are the benefits of the Reference series turntables?
What's new!

What does it mean?

The motor is located away from the platter

Allows the use of an acrylic platter, reduced rumble at the stylus.

90pF RCA cables

Upgraded RCA cables with higher capacitance to protect and maintain the purest signal path.

No internal preamp

Provides a clean signal, with no electronics in the path for increased audio quality.

Spring loaded adjustable feet with built-in isolation

Allows the turntable to be leveled on any surface, bubble level included.
Spike-shaped feet prevent outside vibrations from affecting audio quality.

Servo controlled motor

Improves speed consistency and reduces wow and flutter by checking the speed up to 500 times per second!

Ortofon Stylus

All Reference turntables are compatible with Ortofon OM10, Blue and Red Cartridges.

112g Counterweight

Heavier counterweight to accommodate the Ortofon stylus.
More diverse upgrade options.

Compatible with an acrylic platter (included with RT85)

Heavier, denser material reduces resonance and improves speed consistency, not to mention great looks!

Customizable

All Reference turntable components are compatible with each other giving you a clear upgrade path!
What does a servo motor do?
We want our users to experience music the way it was meant to be heard and have pulled out all the stops for the new Reference series.
These new turntables include a servo belt drive motor.

What does this mean for you?

This means that you have a sensor checking and adjusting the speed of the motor up to 500 times a second to make sure the speed of your turntable is consistent with no manual adjustments, bringing wow and flutter under 0.07%!


Which cartridges can I use on my turntable?

Reference turntables are compatible and shipped with with moving magnet cartridges such as the Ortofon OM Super, 2M Red and 2M Blue, giving you the ability to customize your system for top tier performance.
Cartridges must be between 3.5 to 7.5 grams to be balanced correctly.


Why is an acrylic platter better?

Acrylic is an extremely stable and dense material. This greatly reduces resonance that can be picked up by the cartridge from the environment such as people walking by, large vehicles passing or other sounds that create a lot of vibration.
This also gives it considerably more weight compared to an aluminum platter of the same size. The extra weight of the platter during rotation helps the platter to spin flatter and at a more consistent speed, reducing wow & flutter.


Do I need a platter mat with the acrylic platter?

There is no need to use a platter with the acrylic platter!
If a platter mat is used, it may interfere with the vertical tracking angle of the stylus.
Additionally, the resonance of acrylic is very close to vinyl so a mat is not needed.
As an added bonus, the acrylic looks fantastic!


Can I buy the turntable without a cartridge?

All Fluance Reference turntables are sold with an Orotfon cartridge included.

We do know that our users love to customize their decks and there are many options out there, so we designed our Reference series to have extensive upgrade potential! The Reference tables can easily accept other Ortofon cartridges such as the often requested 2M Bronze and Black!.


Articles from our experts